Yay! DJ Zinhle's mommy blog is up and running. The DJ has launched MOMents by DJ Zinhle, where she shares some of her most precious mommy-to-be experiences.
She's described her blog as an open diary: "I have gone through so much in the past few months that I have to share. this will also serve as a long letter to my uborn child... a letter about love, strength, support, change, sacrifice, confuision, learning, laughter, family... the list goes on and on." 
Zinhle has already shared a special moment with her fans. In a post, she shared how she found out she was pregnant. She said after finding out, she had to call her boyfriend (AKA), who was out of the country at the time.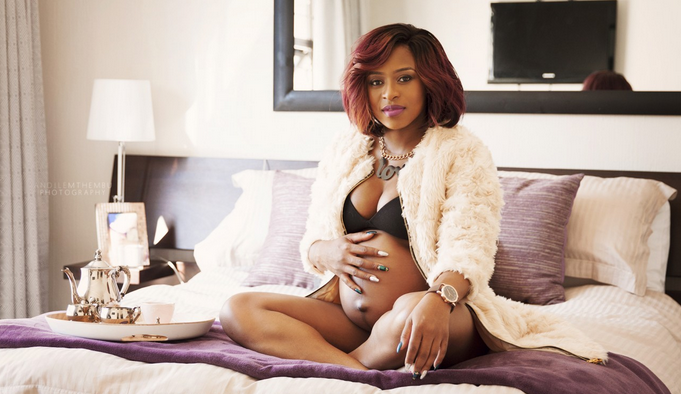 She wrote: "I couldn't wait till he got back, so I took a picture of the stick and sent it to him. He, as many men would, responded with, 'what does this mean?' After announcing that our lives were going to chage forever, with the simple words, 'it means we are pregnant', he lovingly asked if I was scared. I responded, 'yes, but I am also happy, you?'"
He said that he was also scared and added: "I love you and I wouldn't do this with anybody else but you. I still would have preferred if you told me face to face."
Awww... we can tell that this is going to be our favourite blog. 
Pictures originally found on momentsbydjzinhle.com.