They're considered as one of the hottest couples in African American pop culture currently, so you're going to have to forgive us for wanting a relationship like Gabrielle Union and Dwayne Wade's. Whilst some people are going crazy over Angelina Jolie and her Crayola Crayon inspired wedding gown we're still ogling over Gabrielle and Dwayne's wedding pictures which surfaced earlier on this week. 
The couple married this past weekend at the luxurious Chateau Artisan Castle in Miami, Florida and since their union (no pun intended), these two have made us realise that we want that Gabrielle Union and Wade type of love. 
Yes, we'll admit that we were a bit sceptical when Gabrielle accepted Dwayne's proposal. He doesn't exactly have an impressive reputation when it comes to relationships and the fact that he's a basketball player with baby mama drama has raised a few question marks. You know how dubious ballers can be, Keri Hilson can attest to that too after her ex-boyfriend and basket-ball player Serge Ibakae unexpectedly broke it off with her. Sports players in general are a dangerous turf to be playing on, Lord knows the likes of Kelly Khumalo and Minnie Dlamini have had their own fair share of public drama with their sportsmen.
So what's so special about "The Wade Union" as they so cunningly dub themselves? Well there's a few things. 
Firstly, their relationship and every move they make in it, isn't forcefully shoved in our faces like the incomparable Carters or the West family. Look, Kim and Ye are kind of a big deal but we think we can deal with not knowing their every move.
They work out together, make money together which means that the support structure in their relationship is very strong. When one is slacking the other is right there giving them motivation to pick up their weight.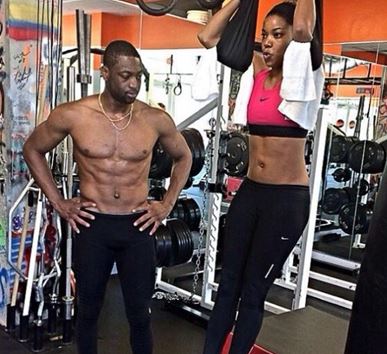 Usually power couples can be mistaken for being too uptight and aloof from the real world around them but Gabrielle and Dwayne hardly take themselves seriously, this Wade Union is all about fun, laughter and love!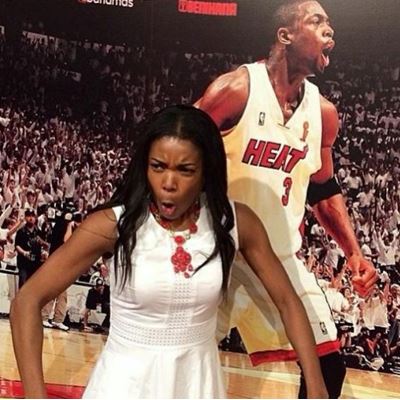 It's simple; these two just look good together and you can't even tell that there's a nine-year age difference between them. There's no denying that Gabrielle and Wade make this love-thing look effortless, whether they're being chased down the street by the paparazzi, chilling on the couch at home or sweating it out during a gym session this is by far the sexiest African American couple we've seen in a while.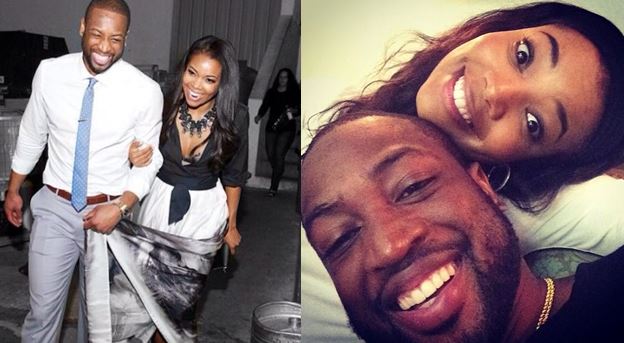 Credit image: Facebook/Gabrielle Union