Although very discreet when it comes to their private life, Kabelo and Gail Mabalane are undoubtedly one of SA's most celebrated industry couples. For months, they kept their pregnancy under wraps but when Gail's bun kept rising and the public were aware, a lot of excitement not forgetting congratulations flooded their way.
Gail's pregnancy came with a lot of blessings as she not only appeared on the cover of Destiny Magazine but also launched her skin care range titled Body Language, where the couple confirmed that Gail was indeed pregnant with their first child.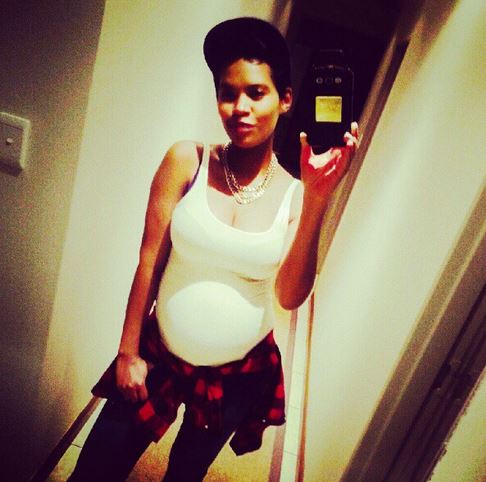 An early morning Instagram post a couple of hours ago from Mr Mabalane insinuated that their 9-month wait has finally reached its beautiful end andnew beginnings have begun with the birth of their first child.
Kabelo posted an Instagram picture of his wife, praising her for the strong woman she is, the post was followed by a couple of hashtags that made us speculate that not only was their baby born but that Gail had also given birth to a baby girl named Zoe.
And, our suspicions have been confirmed. A tweet from one of their friends, Wayne Chaf, read: "Congrats to @GailMabalane & KabeloMabalane for your bundle of Joy - Happy Birthday Zoe Leano Mabalane - We celebrate with you ! God is good!"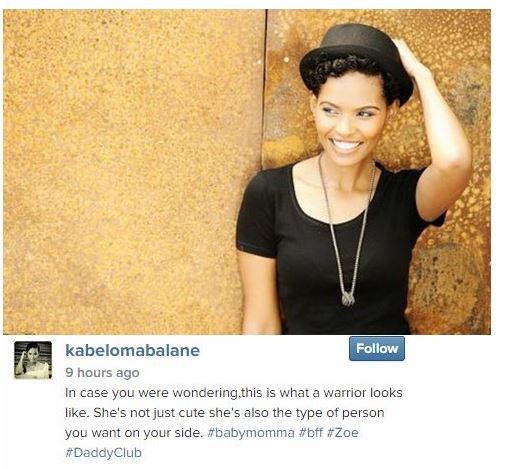 ZAlebs would like to wish the new parents all the best in the birth of their child and a hearty congratulations!!
Last year Kabelo couldn't contain his excitement after confirming the pregnancy and gushed at how he wants to be the best dad he can be to his kids.
"I feel excited just like my wife but I am also nervous, in the sense that we want to be great parents and want our children to be the ones who say that about us. So it's nerve wrecking, I want to be the best dad and I want my child to testify to this."
Well, Kabelo we have no doubt that you and Gail will be the best celebrity parents any child could ask for.