Known for his melodic voice and poetic rhymes, Daliwonga Matiwane is among the upcoming
Amapiano artists
who are taking the South African music industry by storm.
Since coming to the limelight in 2019, Daliwonga has secured his spot as one of the best Amapiano stars and his consistency at both the quality and number of work he delivers is something to be admired.
Ever since he became a star, Daliwange's private life has been under scrutiny and details about his family and love life have been under question and there has been a long-standing rumour that Daliwonga has a twin brother. But is this true?
Here is a look at who the alleged Daliwonga's twin is and what he does. We will also discuss who Daliwonga's girlfriend is, and take a quick look at his background.
Who is Daliwonga's twin?
According to unverified sources, Daliwonga allegedly has a twin brother called Dalindyebo Matiwane, aka Dali Matiwane.
Not much is known about Daliwonga's twin brother, except that he is a musician too. In December 2021, he collaborated with DJ Stoks, Zulu Mafia, and Hlaks on the Amapiano hit Uyawisha.
Daliwonga and his twin brother bear a striking resemblance although Dalindyebo's skin is a bit lighter than Daliwonga.
It is rare to ever spot Daliwonga and his twin together and it appears that the two live very separate lives. In July 2020, their fans caught a glimpse of the handsome twins together after they were both featured in famous YouTuber- Hlengiwe Dongo's video.
In the video, the brothers who sat on either side of the YouTuber played the "Who's the most likely to" game and from the video, you can get a closer look at the two side by side. Watch the whole video below.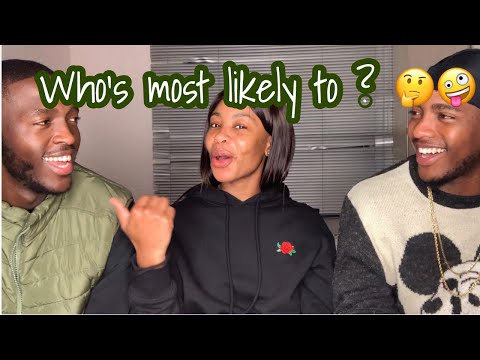 Although both Daliwonga and his twin are both in the music industry, the two are yet to collaborate on a project. It is one of those things that we hope to see happening, and when and if it ever happens you will be the first to know.
Daliwonga's girlfriend

As a celebrity, and a very handsome one we might add, Daliwonga's love life is something of interest to the ladies (and gents) who might have a crush on him.
Although the Amapiano artist has been careful to keep his private life under wraps, it is reported that he is allegedly in a relationship with a beautiful lady identified as Tarryn.
In late May 2022, a new rumour emerged that Daliwonga was dating a second woman only identified as Mbalenhle. According to the story that was shared by SimzRight on Twitter,
Daliwonga's alleged second girlfriend was tired
of being kept secret and wanted to go public with their relationship. The gifted artist did not respond to these claims.
Daliwonga's background
Daliwonga Matiwane was born on June 4, 1994, in Diepkloof, Soweto, Gauteng where his love for music was nurtured from a young age.
Information about Daliwonga's parents, other siblings, and level of education have not been provided and although some sources indicate that he studied at Fons Luminus Secondary School, it's difficult to describe the kind of childhood this Amapiano musician had.
In 2019, Daliwonga officially kickstarted his music career and instantly captured the ears and hearts of millions of fans.
He is signed under DJ Maphorisa's music label- BlaqBoy Music and over the years, he has produced some great hits including Chameleon, Yelele, and Friends With Benefits.