It looks like Nomuzi Mabena is in a happy relationship.
The TV presenter and rapper has been spotted with Sbu "Sbuda Roc" Motloung a lot lately, and they're not shy to show each other off on Instagram. 
Just a few days ago, the Vuzu personality shared a cute snap of herself with Sbu. In the cosy snap, Sbu is seen kissing Moozlie, and she's clearly loving it. 
The pic, which had a smiley and a heart emoji, was captioned: "#aboutlastnight #ThreadByTed." 
READ: Nomuzi reflects on MTV journey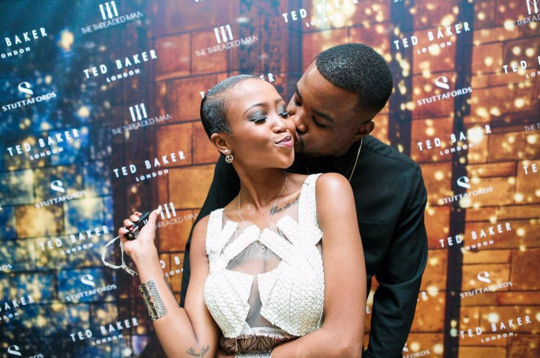 He shared the same picture on his Instagram page. The former MTV presenter also posted another picture which was captioned: "Date night."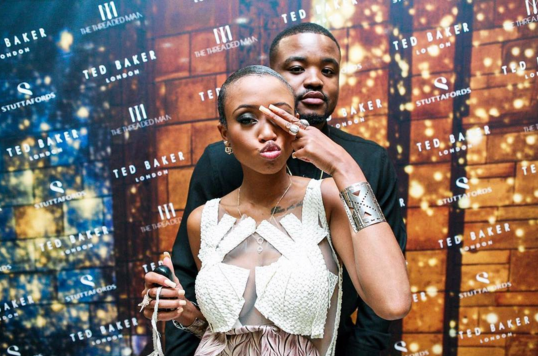 Oh, and the heart was there, of course. 
And, if you check out Sbu's Instagram page, you'll definitely find more pictures of Nomuzi that might just lead you to believe that they have something going on. And it looks like they've been at it for months.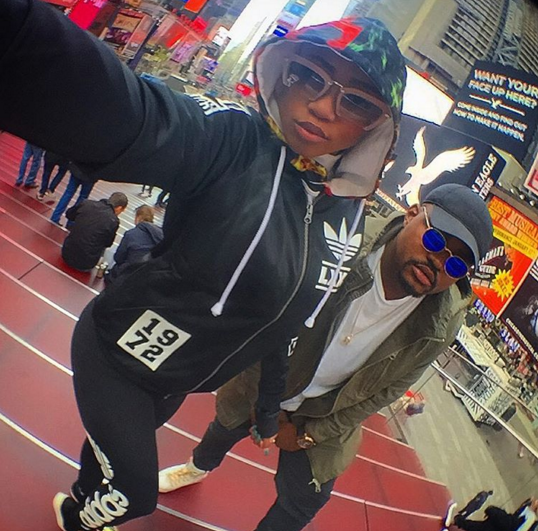 Whatever it is, you guys look good together.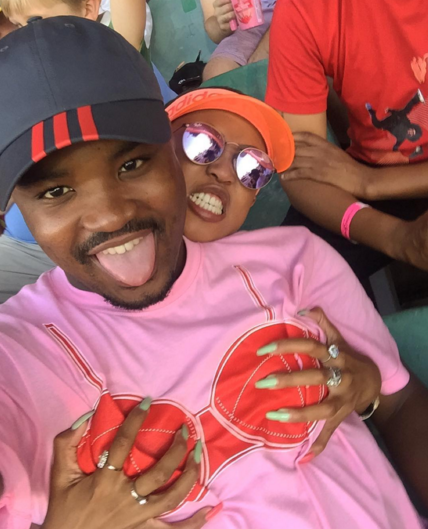 Sbu was previously linked to Carol Tshabalala. In an interview with Bona magazine back in 2014, Carol described Sbu as mature. 
She told the mag: "He understands my world and isn't intimidated or threatened that I'm in sports and my colleagues are men. I was worried at first about the age gap between us and also because I entered the relationship with three kids. I didn't know how he'd handle that. But I'm also so young at heart and he gets along with my children so well." 
Image credit: Instagram