Since season one of The Real Housewives of Durban was released and Mzansi was introduced to Nonku Williams, the reality star has grown on fans who can't get enough of her outspoken personality, tasteful fashion choices, and glamorous lifestyle.
Nonku who is currently 42 years old, is also a successful businesswoman who is
cashing it in big
from her
Ashes to Beauty
winery but that's not all there is to her.
Nonku is also a mother and she was once a wife too. This article looks at who Nonku Williams' ex-husband is, her relationship with Sfiso Ncwane, and Sfiso Ncwane's widow.
Who is Nonku Williams' ex-husband?
Although she didn't reveal the identity of her ex-husband and the details of her marriage Nonku disclosed that things had not been very great and that there had been domestic violence in the marriage that ended after five years.
Nonku Williams' children

Even though it was short-lived, Nonku Williams' marriage to her ex-husband was blessed with two sons Musawakhe (Wakhe) and Phendulile.
The reality star opened up about her struggle to conceive her youngest child following two failed IVF. She named her child Phendulile because he was God's answer to her prayers.
Nonku also has an older daughter called Nothile Ncwane who was born in 2007 from her relationship with the late Sfiso Ncwane.
Was Sfiso Ncwane Nonku Williams' ex-husband?
Contrary to many publications that point out that Sfiso and Nonku were married and that Sfiso was Nonku Williams' ex-husband, the two were actually never officially married but they were in a relationship that resulted in the birth of Nonku's only daughter called Nothile.
Until his untimely death in 2016 following a kidney failure, Sfiso was married to
Ayanda Ncwane
. Sfiso and Ayanda got married in 2002, at the time, Ayanda was only 18 years old. In their fifteen years of marriage, Ayanda and Sfiso were blessed with two children- Ngcweti Ncwane and
Mawenza Ncwane
.
Like Nonku Williams, Ayanda is also a celebrity musician, an actress, a businesswoman, and a reality star.
Nonku Williams and Ayanda Ncwane's relationship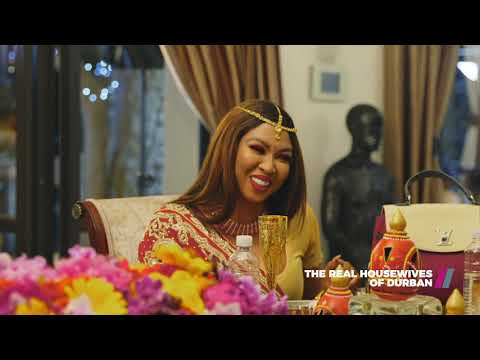 Apart from ever being in a relationship with the same man who fathered their children, Nonku and Ayanda's lives have crossed paths on a few more occasions.
In season one of The Real Housewives of Durban, the two were co-stars and in the first episode of the season, they met.
As the season progressed, there were more interactions between Nonku and Ayanda and at one point when Nonku asked Ayanda to pay damages for her daughter on behalf of Sfiso, Ayanda's fans didn't take it lightly and went after Nonku.
At the end of season one, Ayanda Ncwane left RHOD to focus on building her brand while Nonku stayed on.
Nonku Williams and Robert Marawa
Recently, rumours that Nonku Williams and Robert Marawa are an item made rounds on social media after the two were
spotted together
having a good time and sharing a bottle of wine.
Nonku has since
debunked the rumours
and clarified that they are just good friends supporting each other's business and nothing more.