Ntombi Ngcobo is a very happy woman today.
The media personality has taken to Instagram to share that she's been married for seven years. Yes, seven whole years. 
She posted a picture from her traditional wedding, which took place in 2009.
The snap was captioned: "Ntombee1Celebrating 7yrs of marriage this year #Traditional Wedding2009 #ProudlySouthAfrica #ProudlyAfrican #TraditionalSwagThursday #TradSwagThursday #LoveLivesHere #BlessedAndHighlyFavored #MyKingWithHisQueen #MrAndMrsMzolo."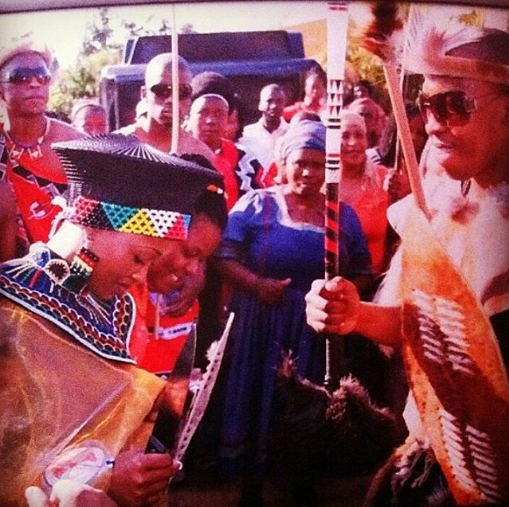 Happy anniversary, Ntombi.
Image credit: Instagram