Rather late than never, we bring to you our weekly review of Sunday's episode of Our Perfect Wedding.
Tumi and Philani first met at the petrol station which Philani owned, and while it might sound clichéd, it was love at first sight.
Philani, who used one of his security guards to get Tumi's number, succeeded at getting hold of her on WhatsApp, but his success was short lived as Tumi expressed that whilst talking on WhatsApp with Philani, she felt disrespected by her groom who is 21-years-older than her and considered a womaniser.
Ouch!
But with enough serenading, Philani was able to have the young Tumi wrapped around his finger, and as they say, the rest is history.
Naturally the age gap had people's jaws on the floor, but seriously people, we've seen enough Bhut' bae weddings in the show. We should get used to these type of marriages by now.
Even though Philani is 43 and Tumi 22, their wedding seemed like a ceremony of two people in their twenties.
We knew Philani was young at heart when he showed us his Easter-influenced suits.
Yes, suits. Plural. Usually the groom opts for one suit, but Philani wanted to go all out and impress his wife with two very glitzy suits.
Philani really went all out and even ordered the hat and the shoes to match.
Brides BollyWood suit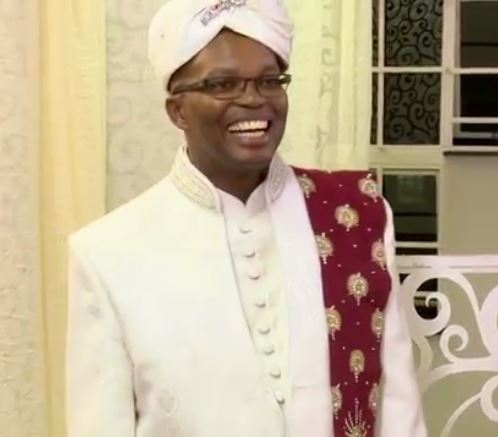 Decor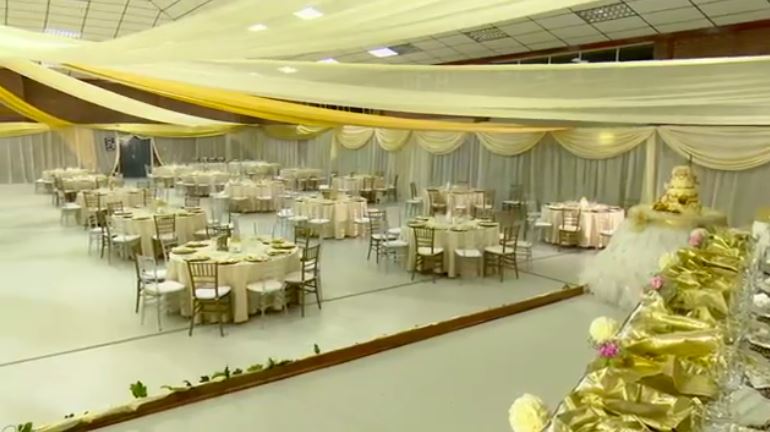 For the past couple of weeks we honestly can't fault these near-to-perfect weddings. From the decor to even the bride's gown, everything was just on point.
We'd also like to commend all the events planners for always making the reception hall one gorgeous spectacle to watch. We always commend the grooms and the brides from their outfits, but whoo shem events planners as of late have been upping their game and we appreciate it because essentially they're not only making themselves look good, but the couple too.
Bride's age is still confusing some people
It seems like some of you were annoyed by Tumi's laugh and confused by her age. Good people, age ain't nothing but a number these days.
Surely their happiness is what matters most, even hours later some of you are still shocked at the age gap. Nizoba strong!
Wait, the bride is 22years old? Excluding VAT ne?? #OPW.

— Ziggy Zah. (@Zee_mazibuko) April 11, 2016
No man last nights #opw bride can't be 22, then I am 19 😐

— HeR mAjEsTy (@Livy265) April 11, 2016
Guys, Is Last Night's #OPW Bride Still 22 Even Today????

— The Lloyds™ (@Sir_Lloyds) April 11, 2016
It's ok guys life isn't fair like that. Whilst some of us are still studying, hustling, and downright struggling in life, some of our peers are getting married and living happily ever after. iLife idifferant.
Favourite comment of the night
Meanwhile, some people are worried that their peers will one day become their step-mothers.
Wow! Life must be hard, neh.

Image Credit: Facebook