We have no doubt that side chicks all over the country were inspired by this week's episode of Our Perfect Wedding. We are sure it restored hope and assured them that if the man is serious he will even hire a helicopter to fly you around on your wedding day.
This week we were introduced to Vusi and Sphesihle, who are allegedly both 29-years-old. For some reason, we don't believe that they are telling the truth about their age, but because they gave us a beautiful wedding, we will let the age issue slide.
Sphe is Vusi's second wife and based on how well planned the wedding was, we can only wonder if the first wife suffered a stroke if she witnessed this wedding?
Let's start with Sphe's wedding gown: exquisite, sheer beauty in every sense of the word. What makes it even more interesting is that Vusi chose the dress - we want men like Vusi. However, Sphe made a mistake and wore a neck piece. A neck piece wasn't necessary, the dress had enough bling to shine from Mars through Earth.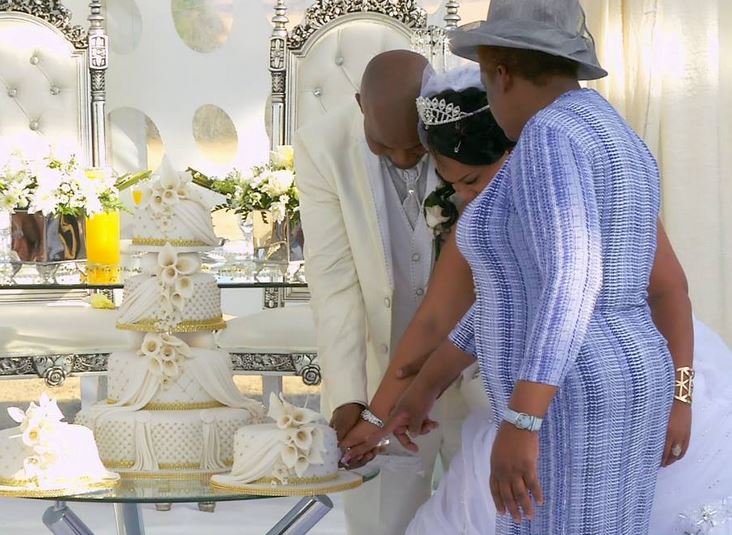 The maid of honour was Sphe's younger sister, who felt like being light skinned is the best thing after the invention of electricity. We are convinced that she has included "I'm a yellow bone" in her CV. Nonetheless, the commander-in-chief of yellow bones looked beautiful in her yellow dress.
The bridesmaids also looked nice in their cream white dresses. But to our dismay, they were not all yellow bones, as the leader of yellow bones had mentioned. Maybe yellow bones were out of stock in Newcastle?
Is she like the president of yellowbones? And is this like a decree she has set? #OPW pic.twitter.com/bHfdPuJ6PQ

— Khaya Dlanga (@khayadlanga) August 30, 2015
even the dark skinned huns were going on about that "yellow bone" stunt #OPW pic.twitter.com/B9bkEmqhk5

— Bhut'Tau (@SothoGuy) August 30, 2015
Let's take the utterings of that light skinned girl on #OPW last night. Stupidity incarnate

— IG loymacdonald (@loyisomacdonald) August 31, 2015
The groomsmen were dapper, no shiny colours and old-men-looking waistcoats. Vusi's sense of fashion can't be disputed.
Sphe chose her husband's outfit and it was a flop. The white shoes, cream white and white suit were a big NO, it made him look like a Nigerian pastor and the only thing missing was a handkerchief and a pulpit. It's clear that if Sphe had been tasked with the responsibility of choosing all the outfits, the wedding would have been a disaster.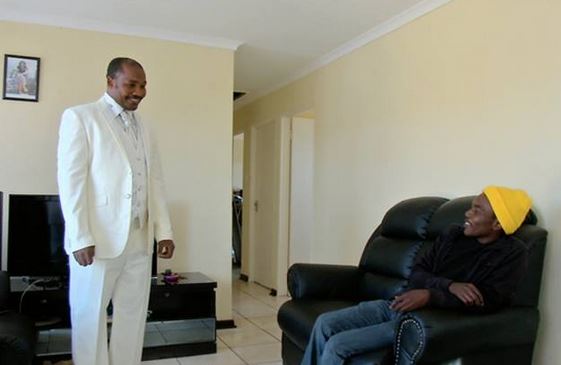 The cake was beautiful. We loved how the decoration was also incorporated into the bride's dress. The decoration was the ultimate and we were impressed.
We hope the helicopter guy apologised profusely for disappointing the Mbuli's on the eleventh hour.
There are no more words to describe how beautiful and well-planned the wedding was. Our thoughts are still with the first wife though, as we hope she didn't faint and go into an instant coma after that episode.
Credit image: Facebook