Just because Valentine's Day has come and gone, it doesn't mean you still can't cuddle up to a Rom Com tonight! Grab your hubby or wifey and pop a bag of popcorn into the microwave tonight because I have just the DVD for you.
Mr Morgan's Last Love (also known as Last Love) is a 2013 comedy-drama film based on Francoise Dorner's French novel La Douceur Assassine. It is written and directed by Sandra Nettelbeck and stars Michael Caine and Clémence Poésy.
Mr. Morgan's Last Love is the bittersweet tale of a lonely American widower in Paris who learns to love life again after a chance encounter with a beautiful and vibrant young woman. They spend time together, although short which changes their lives.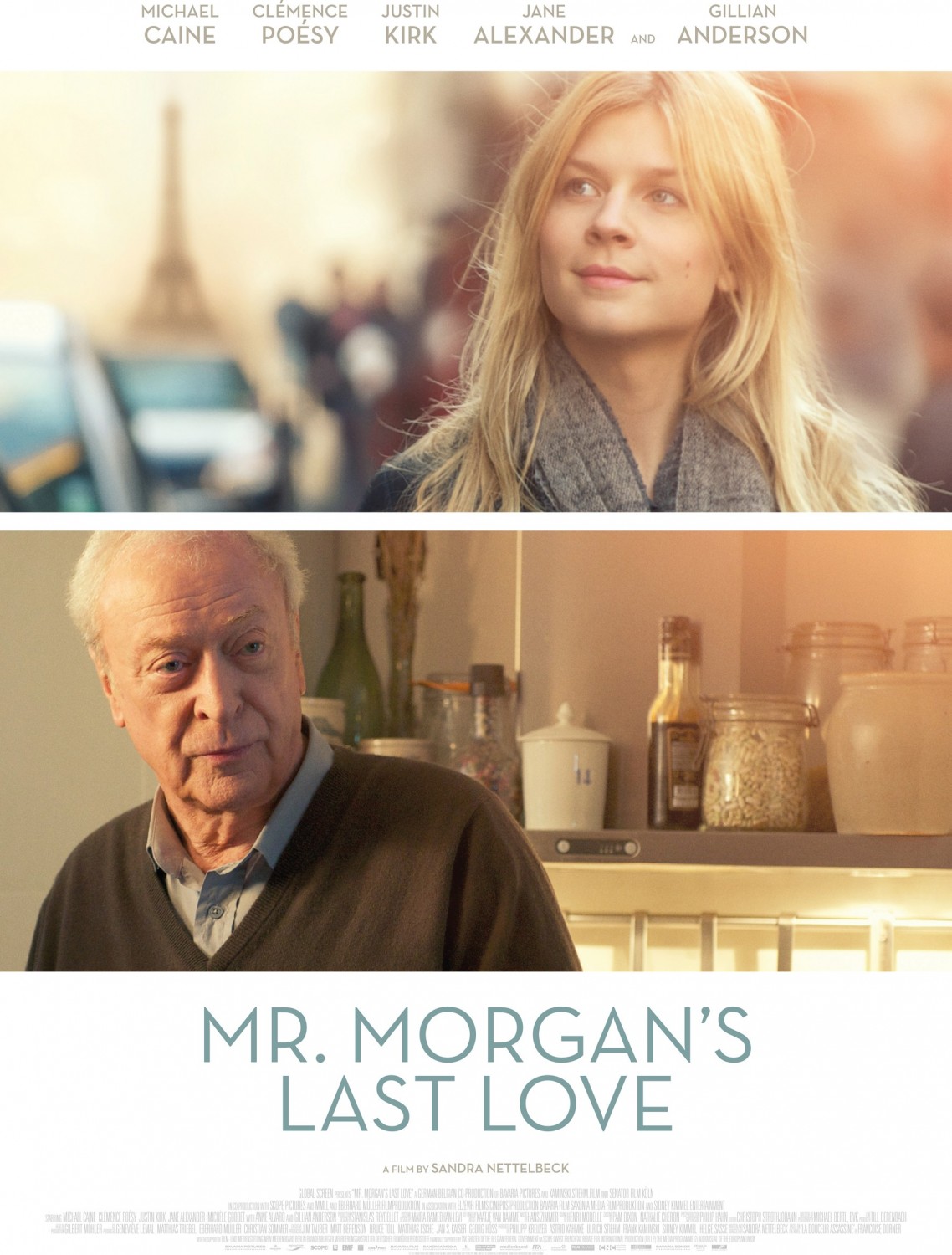 From the day Pauline lends him a helping hand on the bus, the stubborn, weary Matthew Morgan stumbles back to happiness. Swept off his old feet by the young woman's disarming vitality and unwavering optimism, the quiet teacher becomes an unlikely student of living. In their everyday adventures of walks through Paris, lunches in the park, and trips to the country, the odd couple explores the treasures of friendship, the comfort of companionship, the taste of romance – and the meaning of family.
When Morgan's children arrive from America, after he tries to commit suicide, it causes some ups and downs in the peacefulness that once was, as they are not impressed with his younger friend and make sure that he is aware of this. The already strained relationship he has with his children, are of course worsened.
The film stars Michael Caine as Matthew Morgan, Clémence Poésy as Pauline Laubie, Justin Kirk as Miles Morgan, Jane Alexander as Joan Morgan and Gillian Anderson as Karen Morgan.
When I first heard about this film, I knew nothing about it and wasn't too convinced about watching it. However, I wasn't bored for a moment. Maybe I'm just a hopeless romantic at heart, but this is definitely a movie I would watch again.  This is such a beautiful, yet sad love story that will definitely keep you glued to the screen as you hope for the best for Mr Morgan. Definitely worth the watch if you enjoy a heartwarming love story and you are looking for something good to watch on a night in.
I think this film is worth a watch. I may be wrong…but I might not be. Don't forget the tissues!
Where to find Simone Sinclair, the blogger behind this article 
Sorry guys, no picture for Simone Sinclair who is a CIA operative and cannot reveal her true identity! You can, however, read some of her articles for ZAlebs here.