Celebrity marriages usually fall apart after a few weeks, months or years.
We've seen this happening in America with people like Kim Kardashian and Kris Humphries, calling it quits just after 72 days. Maybe their wedding was just one big and expensive publicty stunt? 
However, not all marriages are fake. Here in Mzansi, we've seen some celebs who've stuck by their partners through the good and the bad. Some have passed the five-year mark, while others have survived ten years together!
This is proof that love still exists, right? Despite some people giving up on love, some South African couples continue to inspire us to give love another try... 
Kgomotso and Calvin Christopher
In November 2015, the Isidingo actress and her husband celebrated 11 years of marriage. Kgomotso took to Instagram to show the world how special her man is to her.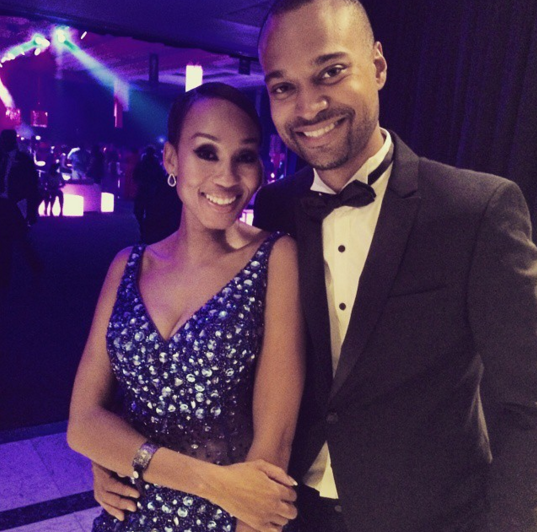 She posted one of their pictures together and wrote: "At Thanksgiving, 11 years ago today we took our vows of marriage. I am thankful every single day, for the beautiful life we share. He is one of my greatest blessings from God. His love is a gift I open everyday."
Mampho and Nicola Brescia
Mapmpho and her hubby recently celebrated their 11-year wedding annivesary. The actress has described it as a "life of love and magic". 
In an interview with Bona back in 2014, she said she met her husband in a gym. "He walked up to me and we started chatting. I thought he was a potential stalker when he approached but speaking to him there was something about his spirit that made me connect to him immediately."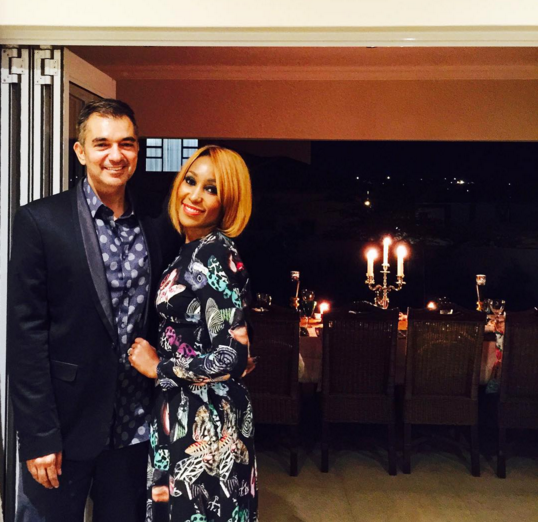 They exchanged numbers and went on a date. "I knew then that he would be my husband."
She went on to gush over her hubby. "My husband is damn close to being perfect. He loves me with a love that is ethereal. He is the one person that esteems me more than he does himself. His love for me is unmatched." 
Awww... 
Nhanhla and TK Nciza 
Their time together has been a tough journey. A few years ago, the couple lost their child in a car accident. Although this was a difficult time, the lovebirds managed to come out even stronger from it.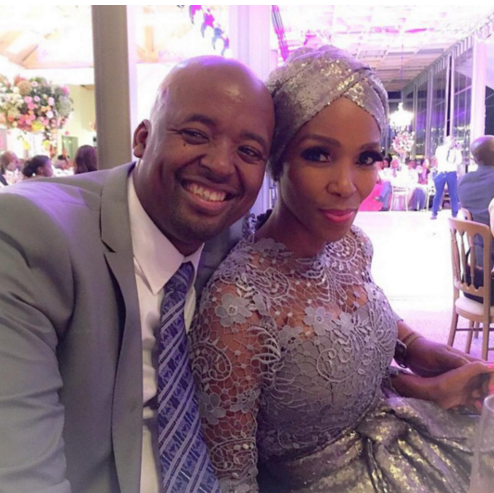 On his birthday in December, Nhlanhla took to Instagram to show love to her man. She wrote: "We have been through so much together but we are still here stronger than ever. After 11 years of marriage I still feel weak on my knees every time you tell me you love me. I'm ever so grateful to the Lord for giving me you. I love how you love our children and how you wake up every day striving to make me the happiest woman alive."
Connie and Shona Ferguson
If you're looking for a hot TV drama series, these are your people. The power couple has created some magic on our screens and we're sure that there's more coming from them. Besides being a force in the TV industry, Connie and Shona are also great role models when it comes to love. 
They have been married for 14 years. Yes, and they're still going strong.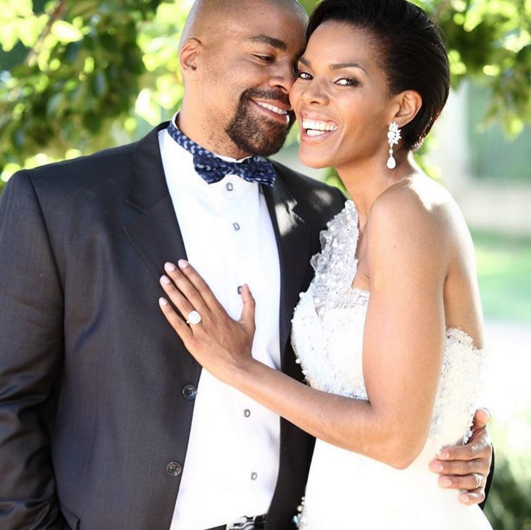 After renewing their vows in 2011, Connie told Drum magazine: "The thing you need to remember about love is that it needs to be flexible enough to bend, that's how you're able to sustain it. That's what ten years signifies to us. Our love is so flexible we can bend and shape it in any which way, it survives, that's why we've survived this far." 
Shona added: "Everyday just take the time to appreciate your loved one. Tell them you love them and spend some time with them..." 
Sthandiwe and Tony Kgoroge
Tony and Sthandiwe will celebrate 15 years of marriage this year.
What's their secret? Well, Sthandiwe believes that friendship is important. She told Umhlobo Wenene FM in an interview: "I think more than anything, we are friends. We are each other's best, best friends. Everytime someone asks for relationship advice I say 'guys, it's a daily up and down, every day is a learning curve'."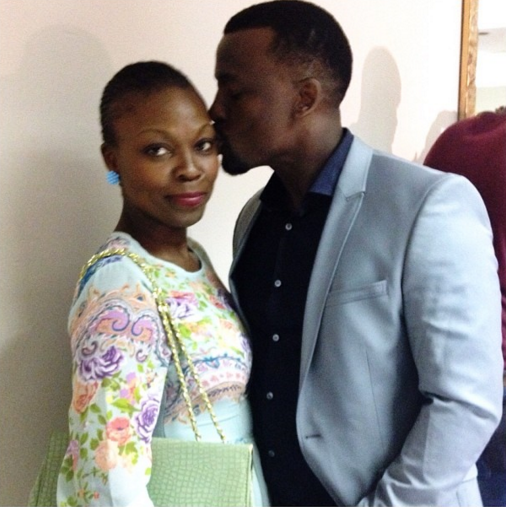 She added that no one has a manual on how to maintain a good marriage. "All I can say, personally with me and Tony, we are each other's best friends. We would do anything and cover each other's backs..."
Basetsana and Romeo Kumalo 
On their 15th anniversary last year, Bassie took to Instagram to share the sweetest message to her hubby. She wrote: "You have allowed me to live my truth ad celebrated each milestone I achieve."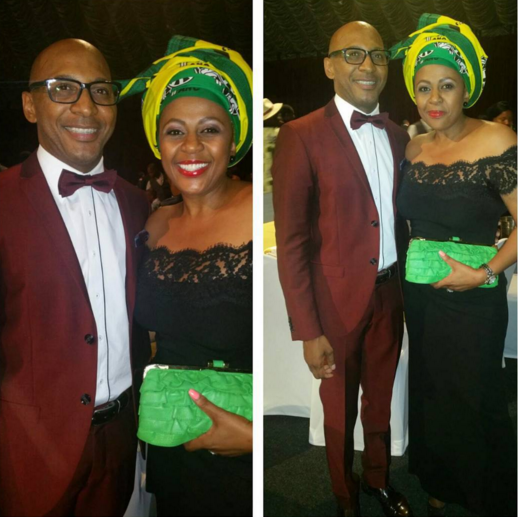 ​
She added: "Even through the season's of life, I have never doubted your love for me Mashobane! Thank you for the most beautiful children, the way you look at them and love them, makes me fall in love with you everyday Mntungwa!"
In case you were thinking of giving up on love, DON'T! 
Image credit: Instagram