The Bachelor SA's Edith Lesego Mooketsi is still a hopeless romantic and is not afraid to admit it!
The Jozi lawyer, who was praised for her maturity, grace and strength after being eliminated from the
reality show
, has not given up on finding her life partner.
Despite not finding love with Lee Thompson, Edith - fondly known as Moowkie - is still hopeful of a happy-ever-after.
And with her charm, confidence and stunning good looks - we're sure Mr Right will come knocking on her door very soon!
Edith chats to Zalebs about Mr Right, reacts to calls for a black Bachelor and her advice to the ladies of the second season...
How do you hope the season 2 of The Bachelor SA will be different from the first?
I hope that season two of The Bachelor SA maintains the same high standard, if not better.
Do you think SA needs a bachelor of colour? Or does race not matter?
My hope is that whoever is chosen has had or is genuinely open to dating people of colour and of all races for that matter. I hope their desire to find love is not limited by colour.
How has your perception of meeting Mr Right changed since the show?
I am a firm believer of love and romance. Given my experience on the show, I find myself in a position where I can truly believe that there are people out there just like me who are willing to take a risk and a real chance on finding love.


This solidified my belief that my Mr Right is probably still looking for me and just dying to sweep me off my feet and take off into the sunset, as corny as it may sound.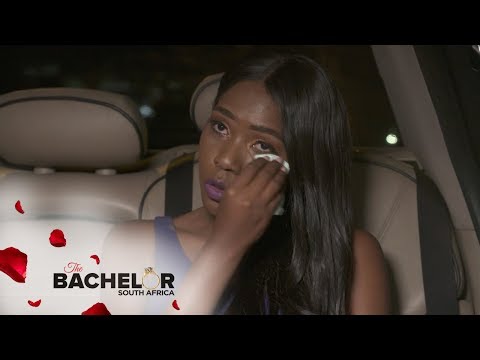 What has the public response been like to you?
Words cannot describe how grateful I am for how people received me. The public embraced the parts of who I am and passed little to no judgement on me for taking the bold step to finding love. Often our biggest fear is letting people see our vulnerable sides and this journey proved to me that South Africans are truly the kindest and most accepting of people, because they made me feel proud of myself and my journey.


We laughed together in good times, cried together in those sad and funny enough it was almost like they were holding my hand through it all and I cannot express my appreciation enough. Thank you!
If you were approached to be the first Bachelorette SA, would you accept or not?
If I was approached to be the first Bachelorette SA I would definitely accept. I think it is such an inventive and cool way of finding love.


To commit yourself to a journey like this is such an investment on yourself and others and I believe that if we all took these sorts of chances in people and ourselves, what could possibly prevent us from finding happiness.
Were you surprised at Lee & Gina's split?
Gina and Lee's separation came as a shock, because when you embark on this journey, it's to find one another and make it work. In as much as I didn't find love, you can only hope and wish nothing but the best for people who literally put their lives on hold to go through this experience in finding one another and to have them both come out of it like that must have taken an emotional toll on both of them.


It was amazing to learn that they took much more than just pain from their separation as they learned so much about themselves and their courage and I can only wish them the best in their endeavours.
You're still friends with many of the shows contestants. How did that come about?
Here's the thing about this show, you go in looking for love, but little do you know, you're going to find it in so many other different forms. From the minute all the girls were placed in the mansion, I think we all kind of knew that we were all we had in this scary and equally exciting journey.


The ladies spent every waking day with each other and we got to talking and learning so much about one another that we discovered we had so many similarities in our differences.


That made us form a bound like no other, because I would like to believe that we respected each other and our journeys.
If you could give the ladies of the second season of Bachelor SA any advice, what would it be?
This journey and experience should be about who you are and what you are looking for – not only a man – but in a relationship.


This can only be truly achieved if you remain true to who you are at all times. Let go of your inhibitions and most of all, have fun.