Zizo Beda is gushing about her amazing wedding weekend!
The TV and radio presenter married Home Affairs department spokesperson Mayihlome Tshwete at the weekend.
Family and friends shared beautiful pictures from their white wedding on Friday and their traditional celebration in the Eastern Cape on Saturday.
Zizo took to social media on Monday to share a picture from her big day. 
"When I say I am truly blessed it is because I am and I don't take it for granted," she captioned the picture. 
Her hubby also took to social media to talk about their wedding. 
"Thank you all for your well wishes. My nuptials have been the greatest distraction to all that's happening," Mayihlome tweeted. 
Read: Pics: Zizo Beda's traditional wedding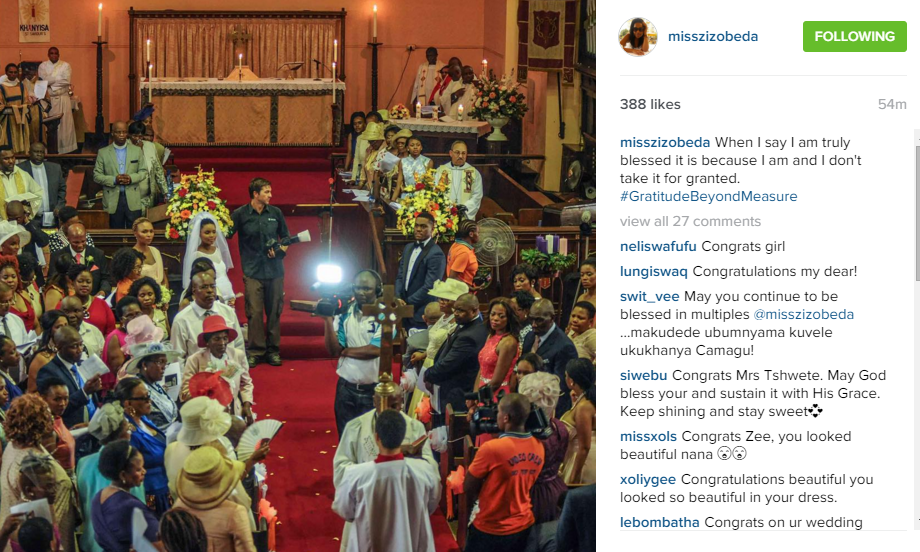 Image credit: Instagram/misszizobeda