Undoubtedly one of the most talented and well liked  contestants on this season of SA Idols - Sonke Mazibuko  was sad to see himself miss out on a spot in the finals when the announcement was made that he'd be leaving SA Idols. We spoke to the singer as he shared his favorite SA Idols moments  with us. The singer also commented on his traditional headgear becoming a trend.
Arguably, your finest moments  in the competition were the times you performed Zonke's Jika Izinto and Mafikizolo's Khona. Both of these performances showed us an extroverted and confident side of Sonke. How much fun was it rehearsing and performing these songs?
It was absolutely amazing! Those two performances really made me feel like a true Idol because I was not only singing but dancing too.  I was able to display my full potential as an all-round performer during the rehearsal space and during the live shows thanks to both those songs.  I was also able to focus on my stage presence as an artist during that show-stopper week; those were truly my show-stopper moments.
Throughout the entire season you've been consistent with your delivery, however in the past 2 weeks we saw you struggle a bit.  Would you say the pressure to make it to the top 2 was the main reason for this?
The pressure wasn't a factor at all, I was just discouraged by the song choices. At the end of the day I had to pick a song and deliver it to the best of my abilities.  So yes, the pressure was there and I could handle it but it didn't have much influence on how I performed.  In my opinion I sang songs that I thought I could never do justice to yet I did and naturally I feel great about it even though the songs were a challenge and a bit out of my character. 
However, what I appreciated about some of my song choices was that they allowed me to accommodate my supporters of all ages.  People also like to ask me if I took any offence from the judges' comments from the past week and honestly I didn't take offence to any comments at all.  If anything their opinions helped me as an artist in general.
 You arrived home last week to an overwhelming crowd of supporters. What exactly was running through your mind, besides the feeling of joy?
Firstly the shoot was on a Monday, so I wasn't expecting anyone except my family to welcome me.  I thought everyone was going to be at work at that time, so when the car came around the bend and this crowd of people approached me I was shocked! 
What was also a bit of shocker to me is that people tend to support you from a distance so for my neighbourhood to actually come in their hundreds to let me know that they have my back was really a pleasant surprise.  I was really emotional and seeing my mom cry was another reason why the tears came down it was truly one of those pivotal moments in my life that I shall forever be grateful for. 

You have a very close relationship with your mother.  What's the one piece of advice she gave you that stuck with you throughout your entire SA Idols journey?
From the get go my mom had always encouraged me to be strong and to constantly remain true to myself.  She also advised me to treat everyone with the same respect I've given to her and to just always remain humble.  "Just be Sonke" is what she'd constantly tell me.
Did you expect your traditional headgear to be a trend as much as it has in the past weeks?
[Laughs] Well I believe my name – Makhosonke (all the great Kings) speaks for itself. I'm a very cultural, spiritual, and respectful man so I know exactly where I come from.  My traditional headgear had nothing to do with starting a trend, people even thought it was my lucky charm which was not the case either.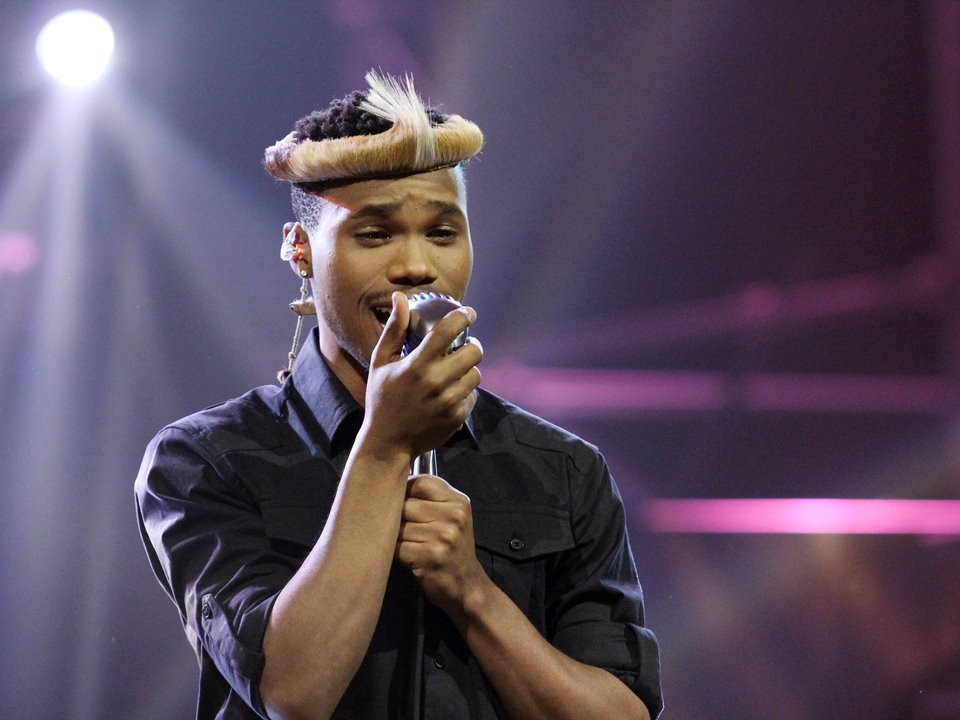 I wear my umqhele (traditional headgear) to not only represent my culture but to also share how proud I am of being a Zulu man.  Even before SA Idols I'd wear umqhele it's sort of like my daily hat.  I'm obviously flattered that it has become a trend in many households but making it a trend funny enough was not the end goal.
Many might say that when you've made it to the Top 3 level of SA Idols you've basically made it.  Have offers been coming in from record companies and other established artists wanting to work with you?
I have been receiving an influx of e-mails for gigs but I think I'd rather just wait for a while until everything cools off because I don't want things to happen too fast for me in the industry.  I really want to just take time to relax and be at home and after I have gotten the relaxation out of the way it will be continues hard work all the way. 
One of our followers thinks that you'd be very suitable for Musical theatre.  Would you consider taking that path in your career?
Most definitely there's, music, singing and dancing involved so I'll be utilizing all my skills in one.  So yes I'd love to do musicals.
What's the most awkward thing that has occurred to you since gaining fame through SA Idols?
It's wasn't an awkward comment but I remember someone telling me that I can't sing and that's just weird for me because I know I can sing.  Someone also asked me to marry them [laughs] I've been getting negative comments on social media but I honestly pay them no mind.  However it's been a great and enjoyable journey that is still yet to continue and I hope South Africa will see more of me in the near future.