The Fray's debut Johannesburg performance went off without a hitch on Friday the 19th of September.  Thousands of loyal fans flocked to the Coca Cola dome to see the American rock band from Denver perform for the first time on South African soil.
The Fray (made up of Isaac Slade on lead vocals, Joe King on guitar and vocals, Dave Welsh on guitar and Ben Wysocki on drums) was greeted by over 9000 SA fans on Friday evening.  The stage was set for a great evening of music when the band opened with the lead single from their 2012 Scars & Stories album, Heartbeat. The rest line up consisted of familiar favourites including You found me, Look after you and Never say never while Over my head saw Isaac Slade atop his grand piano with his microphone in hand while dancing along with the crowd. 
The Fray made good use of songs from their recently released  Helios album when they performed hits such as the popular Hurricane. They weren't shy to show off their musical abilities and the band gave the crowd a chance to sing along to songs they've heard on radio the radio for the past few years.
The band transitioned smoothly between slow acoustic pieces and upbeat rock songs, which saw a flurry of instrument changes without skipping a beat. Half way through their performance the crowd was treated to an impromptu jam session which saw some crazy dance moves from the band members. 
A highlight of the evening has to have been the moment when lead singer, Isaac, jumped off stage and causally sang his way through the crowd in the Golden Circle while rubbing shoulders with his fans.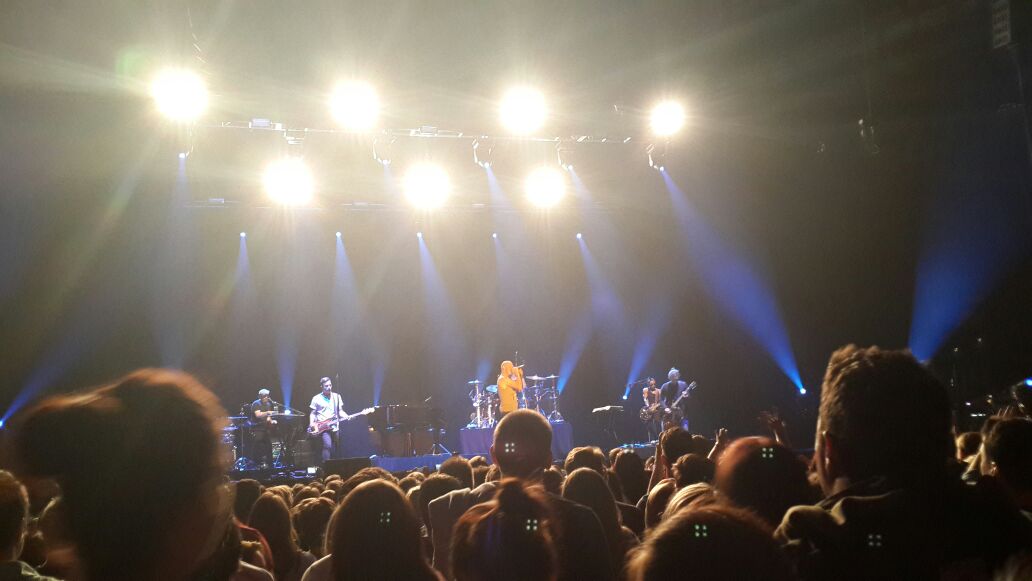 The American alternative rock group then proceeded to bring the evening to a close with Same as you which saw the energetic Isaac Slade drape a South African flag over his shoulders. You can't ever go wrong when you show Mzansi some love and the flag draping was met with a loud cheer and raising lighters. Same as You closed out an evening of great music from a great band who is clearly enjoying their time in South Africa.
The Fray might not have raised the most eyebrows when Big Concerts announced their South African tour, but Friday night's performance will (rightly) go down as one of the most impressive performances of the year.