Actress and musician Thembi Seete was also spotted at the J'Something's Hauwei announcement looking gorgeous as usual. Before we asked her about her acting career thus far, we had to ask about the outfit ensemble she had on and who dressed her.
"The look that I have on I actually put together myself. You know I love hats plus its winter and the hat trend I've been always crazy about but I've always believed that you can never go wrong with black stockings for winter and a nice short little dress with a little bit of colour but warm still. It's a beautiful event and I think I'm dressed for the occasion."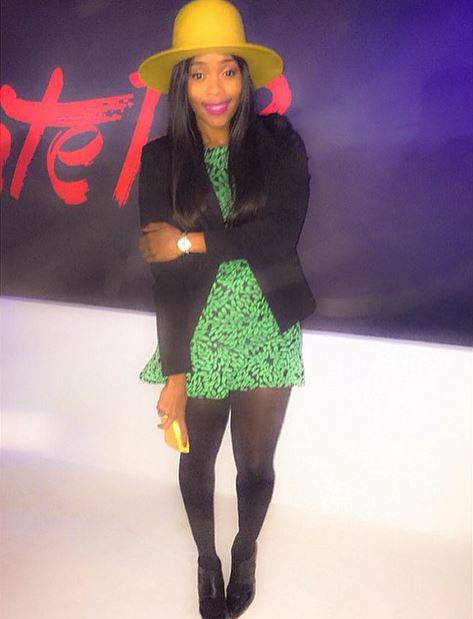 Speaking about events, Thembi also hinted that these days she's quite specific about the type of events she attends, and if the events align with her own brand.
"It's always good to show face once in a while and to remind people that 'Hey I'm still here'. So, you need to choose your events carefully and see that you associate yourself with good brands. So for me attending gigs it's not only social but it's also mixed with a bit of fun and work."
And of course we had to touch base on her acting career and if there are any new shows in the pipeline too.
"Currently I'm shooting a new soapie, I can't really mention the name of the soapie now. I'm so excited about that and I'm still doing a whole lot of MC'ing gigs plus I've just been signed as the new face of Michel Herbelin, so we're doing beautiful, it's just that sometimes you don't want to talk about things that are not yet placed on paper and signed so I'd rather speak about those projects of mine that are already on the go."
Best of luck, Thembi!