National Women's Day celebrated annually on the 9 August,since 1974 is aimed at commemorating a march which took place on this day in 1956,wherby about 20 000 woman marched to the Union Buildings in Pretoria,to peacefully protest against Pass Law ammendments. The march was  organised by the Federation of South Africa and,proved to be a great success, as women from across all races,from around the country joined in through carrying petitions and singing songs  such as the protest song,Wathint Abafazi Wathint Imbokodo,which includes the verse''You strike a women,you strike a rock''.
The significant events on this day lead to South African women  being empowered to fight for their,rights to be treated equally .
What does women's month mean to you?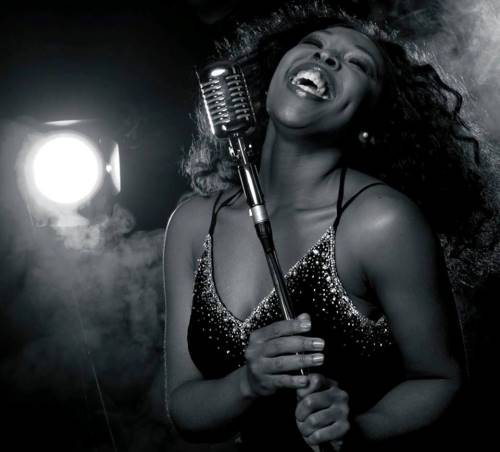 Nonhle (pictured above) - To me, women's month is a time to reflect on how far we've come as women in South Africa. It's also a reminder of how much potential I have as a woman, how much power and influence I have, and how far I have the potential to go.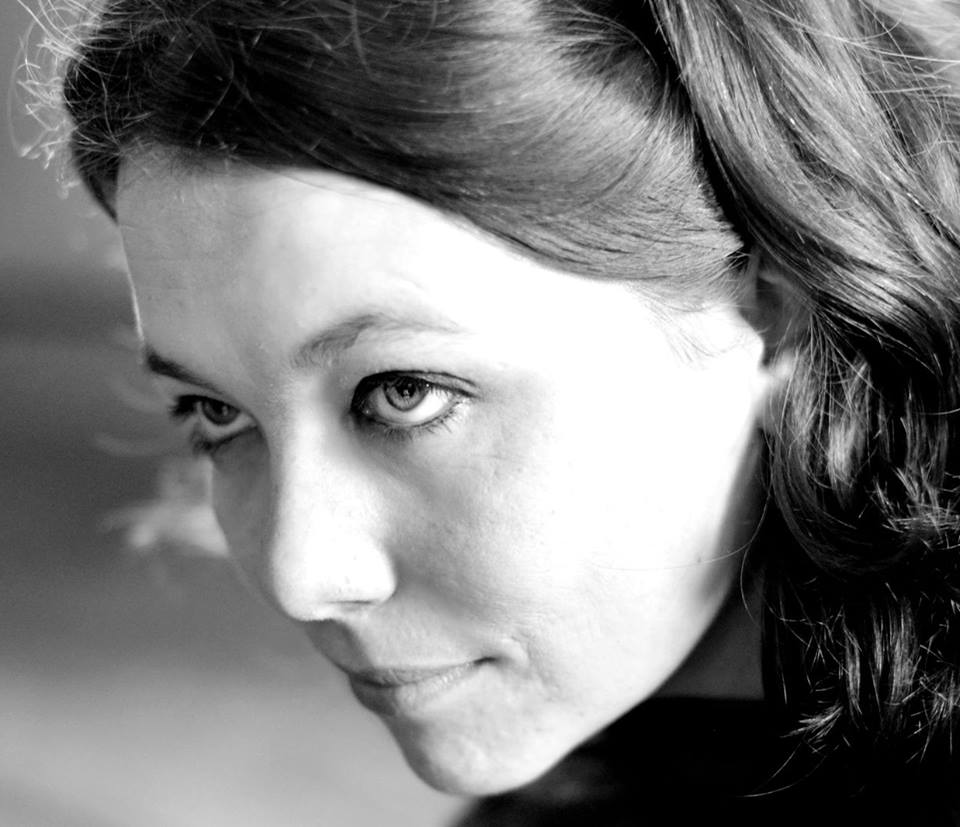 Catherine (pictured above)- I have a dual view of Women's Month. I find it wonderful that women are celebrated in this way, but when I look at our global and local rates of women and child abuse, and the fact that we don't, yet, live in a world of true equality, I despair. In that same vein though, I know that everything is a process, and I hope that by the time my daughter is an adult, the world will be a little more of a safe, equality-driven playing field for her. For me, then, I guess, Women's Month is a reminder that we have a lot of work to do, and that work starts at home, for me.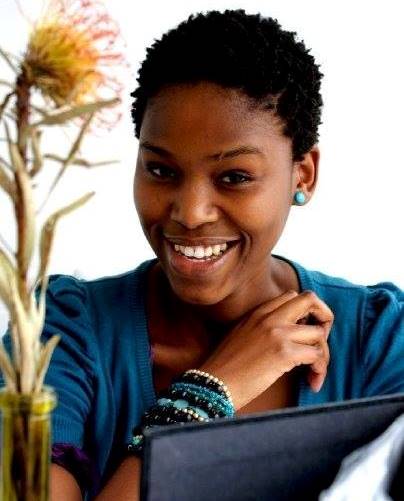 Nthabiseng (pictured above)- For me, Women's month is about reminders and responsibility... It is a reminder that we as young South Africans are the product of women who thrived within a patriarchal society and dared to begin to fight the injustice of gender discrimination and misogyny. Collectively. In solidarity. It is also a reminder that we as modern young women have the responsibility to continue to forward the interests of women (whether we do that by educating ourselves, becoming activists, filling roles that aren't traditionally "female", empowering each other as women or starting our own businesses etc.) and also to pass on a better legacy to our own children (mostly girl children) than the already incredible one we have inherited. It is a reminder that under no circumstances are we allowed to ever think of ourselves as second class citizens and to consider being female a struggle. It's a reminder that we (as modern women) are not allowed to undo the hard work of our mothers, aunts, grandmothers etc. Mostly though, it is a reflection on the lives of women which are often complicated and fraught with struggle but are also rich, exciting and beautiful and full of great stories. And that we should tell the good stories as often as we tell the bad stories as women take their rightful place in society.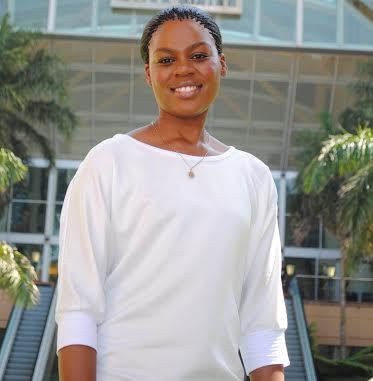 Sane (pictured above)- For me, women's month means continuing with what was started in 1956; standing up for what we believe in, voicing our opinions, never feeling lesser than men in society as well as in the workplace. Being a nurturer as well as a teacher.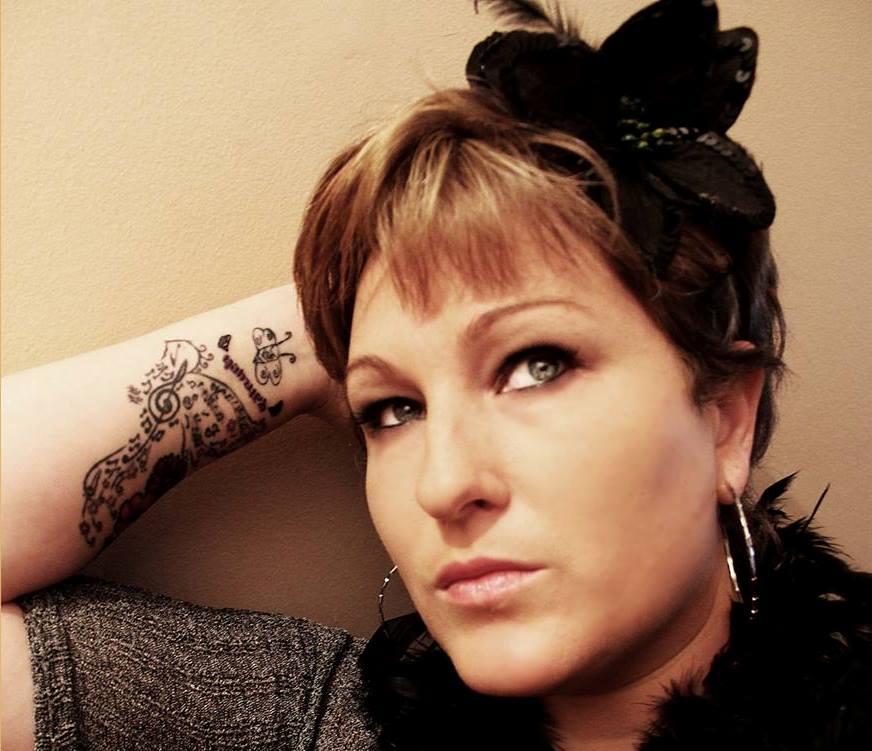 Sandy (pictured above)- Women's Month is a time to reflect on those who came before us and levelled the playing ground so to speak. Being a full time stay-at-home-mom (who runs her own business) and as a Housewife (my dear husband Francis is my equal partner Househusband when it comes to chores!), I know how hard it is to try to fit in everything, as a woman, as a wife, mother, educator, chef, businesswoman, leader and friend – it can get overwhelming. But, I am grateful to HAVE these opportunities and stresses you know... and I value the sacrifices made by our ancestors and grandmother's that allow us this freedom.
 List 5 women who have influenced you to be the person you are today
Nonhle -
1. Of course my mother is my biggest influence. She's such a fabulous person, she's very strong, and she's a woman of prayer. I wouldn't be who I am today if it wasn't for her unfailing love, support, and never-ending prayers.
2. Beyoncé. I admire Beyoncé on many levels. I admire what she represents as a woman. She's very aware of her power and her influence as a woman. She's also a reminder that, contrary to popular belief, as a woman, you CAN have it ALL!
I love women. I love surrounding myself with talented, strong, god-fearing women. These are the women who know when to speak and when to listen, they know how to call me out when I'm wrong, yet still show me that they love me. They never allow me to settle for less than what is great, and always challenge to be better. Some are friends, some are colleagues, and some are family. I wouldn't even know where to begin listing them.
Catherine -
1. My mum. An obvious choice, I realise, but her definitive inability to take crap, and her unbridled passion for humanity seeded within me a strong desire to work towards a world where Earth's residents exist in an environment of mutual respect and justice. I'm not saying I could change the world (thank goodness, because that sounds like an awful lot of responsibility!) but, she taught me that every act of hope and light counts, no matter how small.
2. My child's grandmother, Anne. I have known her all of my life, and she had an overwhelming influence on my upbringing, and still does. To see her now, have an incredibly strong relationship she does with my daughter, is a privilege. She is, without a doubt, the most selfless, and compassionate and person of infinite love I have ever known. She's been a port in many of my life's storms, and I am ever-thankful she is one for my daughter too.
3. My mother-out-law, Diane. She's been in my life for nearly five years now, and has stuck with me through some of the funniest and saddest moments of my life. She supports me, endlessly, and believes in me when I absolutely feel I cannot. Diane finds beauty in every moment, no matter what the day looks like.
4. Tracy Engelbrecht - Tracy is an unafraid humanitarian who does what needs to be done, without waiting around for someone else to come along and rescue her or the situation. Tracy acts with purpose, no matter what. She created Young Mom Support (https://www.facebook.com/YoungMomSupport and http://youngmomsupport.co.za). You should totally check them out.
5. My daughter. She is in that stage of life where her "cutesy" childhood is over, and she's quickly heading towards her formative years, where she'll experience her first idea of who she might want to be one day (our teen years are famous for this!) and she'll begin to experience life on her own terms, in a slightly more independent way. She's excited to grow up and, as I watch her start to navigate life in her own way, I can't help but feel inspired by the exuberant, yet wise, approach she takes on things. She is far wiser than I ever was.
Nthabiseng -
1. My mother
2. My paternal grandmother
3. Michelle Obama
4. Princess Diana of Wales
5. Oprah Winfrey
Sane -
1. My mother. She is such a strong woman. She raised my siblings and I while pursuing her own career. She has given us the freedom and the opportunity to learn about the ups and downs of life while she has positioned herself as a safety net for when we fall. She always listens, she takes our temper tantrums as they come and still loves us no matter what.
2. Kathryn Young. Kath is my former Varsity College lecturer. She has taught me so much, not just about what's in the text books, but about life, about managing my finances, about growing in my career and about men and dating. Her family is my family and I continue to learn from her every day.
3. Basetsana Kumalo. She is beautiful and super intelligent – what more is there to say. She was given a foot in the door when she won Miss SA in 1994. She took the baton and ran with it. She is now a successful business woman, a TV personality, a mother and a wife. I would love to one day accomplish as much as she has.
4. Khanyi Dlomo. Wow where do I start? She is the founding editor of Destiny Magazine, CEO of Ndalo media and then to top it all off she has her own luxury fashion boutique. Khanyi has inspired me because she chose to educate herself further. She went overseas and learned so much and then came back to South Africa to implement what she has studied. So many people start things and they fail or are fearful to go into industries that are already so crowded. Look at her now. Just another example of beauty with lots of brains.
5. My grandmother, Doris Ngcobo. Grandma Doris is my granny by adoption but she loves me with all her heart. At 74 years old she still makes me laugh, she listens, she buys every single publication that I am featured in. she cares about my work and the impact that I make. She listens and she listens. She only wants the best for me. She has taught me so much about love through her relationship with my grandfather. She has taught me so much about giving and about taking care of family. I love her so much.
Sandy -
1. My Mother Gillian Robinson: Despite raising us as a single self-employed mother, she managed somehow to fund 7 of my 9 years in the KZN Youth Choir. She always supported my school shows and the Northwood Plays that I was in; she is still my greatest supporter emotionally and physically – just being present.
2. My Grandmother Joan Bottriell: A published children's Author, braved a lot of resistance to her books during the 70's and 80's because the spoke of racial harmony.
3. My life-long friend and Music Teacher Jenny Bonsignore: Jenny has persevered through great trial, the loss of 3 sons, to raise up women of strength who live throughout the world making incredible music.
4. My college Drama Coach Janine Miller: Janine was the first person to look past my singing voice, and say 'You can do more than just sing. You can direct and act as well, you're a leader." She placed faith in my abilities and it gave me the push that I needed so much at that point in my life.
5. My life-long friend and supporter Kaarreen Tollman-Jones: Kaarreen has known me since birth; she is a very long standing friend of my Grandmother's. Kaarreen would attend every single one of my school shows, right up until she moved to Cape Town, and there she has supported me telephonically. When I MC'd the Good Food & Wine Show in CT this year she made sure to meet me at the show and stood proudly in the audience while I MC'd. It was a milestone moment for me. Realising that this woman has stood behind me since I could walk! We all need people like these in our lives, Umuntu Ngumuntu Ngabantu: "A person is a person because of people."
Do you think women are being celebrated as much as they should be in South Africa?
Nonhle - I think that on a daily bases South African women aren't celebrated as much as we should be celebrated. It usually takes an extraordinary event for us to celebrate the strong and powerful women. I feel that, as a black woman, we aren't appreciated or even protected as much as we should be. When it comes to valuing women, outside of our mothers and grandmothers, we have a lot of work to do still.
Catherine - No
Nthabiseng - No
Sane - No
Sandy - I have to say this. We live in a celebratory country. It doesn't take much for South Africans to party and celebrate. I think there will always be room for 'more' and that is a GOOD thing! But yes, I think that there are a lot of businesses, and a lot of Arts companies who are really putting some elbow grease into the theme of Women's Month.
Why do you say this?
Nonhle - I spend a lot of time on social media and I read things that my peers say about women every day. It's very disheartening and even at times scary. I feel under-appreciated as a woman, especially as a black woman. I think that there's still a challenge to see women as human beings first and not just as our hair, or clothes, or body shape. I see that our generation respects older women but it's difficult for them to respect us, their peers. The truth is that we, as women, need to feel valued and appreciated and protected by our men and by other women too.
Catherine - As I said before, I think we have a long road ahead of us, but I do believe that every small good act is a sign of progress.
Nthabiseng - I think from a practical point of view, the celebration of women in this country is harder to conceptualise because being a woman in South Africa, more so than anywhere else is integrally linked to other aspects of the society that need to be addressed like racial prejudice, poverty, violence, income inequality, social inequality etc. Perhaps superficially we do enough (by giving our feedback in social forums, and appearing on TV shows, speaking at conferences etc.) but if we are not doing enough to confront the dominant male power and to really in practice address the issues affecting woman on a day to day basis, then it's not authentic. It's not authentic if we are not celebrating real efforts and results, as in the social, political and economic achievements of women, continually and consistently. It's not authentic because it is still very much on the terms of a patriarchal society.
Sane - I believe that we have a long way to go in making us women feel considered and appreciated. In the workplace I still feel that men are seen as leaders more than us females. At home, many women still need to be protected from abusive partners. I personally would love to see a female president soon.
Sandy - Well, for example, one of my close friends, actress Shona Johnson owner of the Aweh Theatre Company is starring in Beyond the Big Bangs at The Playhouse, tickets are available on Computicket, and they will be dealing with Women's issues. Another show that will be running in August is For Better or Worse starring another friend, Kumseela Naidoo of the Dingalings. This show is also about the issues that married women face, tickets are also on Computicket. I suppose because I am in the Arts I would notice the shows happening, but I see a lot of discounts, specials being highlighted in stores.
What makes you proud to be a South African woman?
Nonhle - Considering our history and all the challenges we face every day, South African women are strong and very smart. We are not easily broken. More than that, South African women are beautiful!!! I've travelled the world and seen women from many different countries; there is a very authentic about the beauty of South African women. I'm very proud or be one and be born of one.
Catherine - I was born in a country that does not give up. How could I not be proud?
Sane - I love the fact that we have so many heritages and so much cultural diversity to draw from. I enjoy the fact I can sit in a boardroom with male colleagues and have a voice where other women in other countries don't have that privilege. I can wear what I want and choose a partner of my choice without worrying about what laws are in place. Our constitution makes me proud to be a South African woman.
Sandy - This is a tough question. With our country's history it is always good to be mindful of where we have come from. I am proud of the fact that I have a vast array of friends from many cultures, many religious backgrounds and also from many different levels of society. I am proud of the fact that I can pass this mindset on to my two small girls – watching them learn tolerance and love is a blessing. I absolutely LOVE our South African humour, there is nothing like it. It extends beyond all boundaries – if we can laugh at ourselves, all is not lost! I love braais and the role that we women traditionally play in the braai'ing... I love making the side dishes that my Mother and Grandmother taught me to make, carrying on family traditions. Pride in yourself and your country, I suppose, would be like grabbing your history and traditions... and dragging them cheerfully behind you - like a small child and her favourite blanket.
Sandy Nene is a blogger, freelance writer and fashion enthusiast.