Lehlogonolo Ronald Mataboge, better known as
A Reece
is an award-winning South African rapper who has earned a spot in the music industry for his lyrical abilities.
Like many creatives who love to ink their bodies with meaningful and symbolic tattoos, A Reece has several tattoos on his left arm which hold significant meaning to the rapper.
Here is a look at photos of A Reece's tattoos and an explanation of what they mean. Do you have a tattoo? What does it mean?
Left forearm tattoos (back)
A-Reece has five emoji tattoos on his left forearm- a praying hands emoji, a heart emoji, diamond emoji, and a money bag emoji.
In a past interview, the gifted rapper described these five tattoos as a "chain of being" and a daily affirmation not just to himself but also to his fans whenever he lifts up the mic and they see it.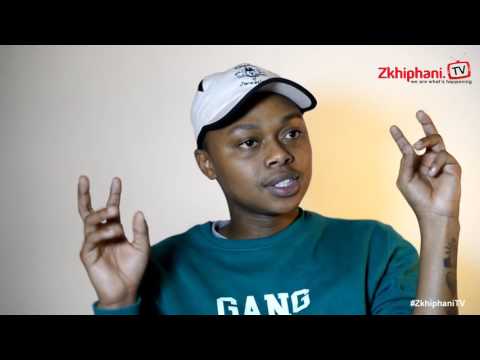 In his own words, the prayer emoji tattoo symbolizes prayer and a connection to God, the heart emoji tattoo represents love (show love, give love), the diamond emoji tattoo represents the finer things in life (be aware of the finer things in life and appreciate them), the happy face emoji tattoo represents happiness and the money bag emoji tattoo represents success (work your way to become the better version of yourself).
Left forearm tattoos (front)
In addition to the tattoos on the back of his left forearm, A Reece has two other tattoos on the front side of his left forearm that he added in 2020.
The first tattoo is an image of the upper body of Cupid's body with its wings attached while the lower half is covered in a cloud. The second tattoo is an image of a computer on fire with the words "lost control".
It's unclear what these two tattoos mean and while we speculate that they probably carry a deep meaning to the rapper, we also must admit that they are a fine piece of art too.
Left forearm tattoos (side)
A Reece, who seems to have an affinity for inking his left upper arm, has two more tattoos on the side of his left upper arm.
One of the tattoos looks like a fireball and the second one below it looks like a man with the words "Ego Death" transcribed beneath it. The rapper has also not revealed the meaning of these two tattoos.
Left fist tattoo
Besides the forearm tattoos, A Reece also has a tattoo on his left fist in the form of numbers that can be read as "100-3".
This tattoo could be interpreted as A Reece's year of birth. The Couldn't hitmaker was born on the 27th of March 1997, 100 minus 3 equals 97 which is an abbreviation of the year 1997.