When the discussion of has-beens comes up, it's been impossible to not mention Adam Sandler's name in recent times. The American actor has been disappointing in recent years following a string of disappointing feature films. This year began with a lot of promise as anticipation for his next film, Grown Ups 2  rose to levels of fever pitch. In comparison to the excitement, the film under-delivered spectacularly and was more symptomatic of everything that Adam Sandler is doing wrong in the acting world. It therefore comes as no surprise that Adam Sandler has been named as the most over-paid actor in Hollywood for the year 2013. 
The list, compiled by business publication, Forbes, placed Sandler in first on their list of overpaid actors in Hollywood, citing his recent flopped movies Thats My Boy and Jack & Jill as examples of why exactly Sandler is deemed overpaid. The two films flopped dramatically in the box office, despite the fact that Sandler landed himself a massive paycheck for both roles.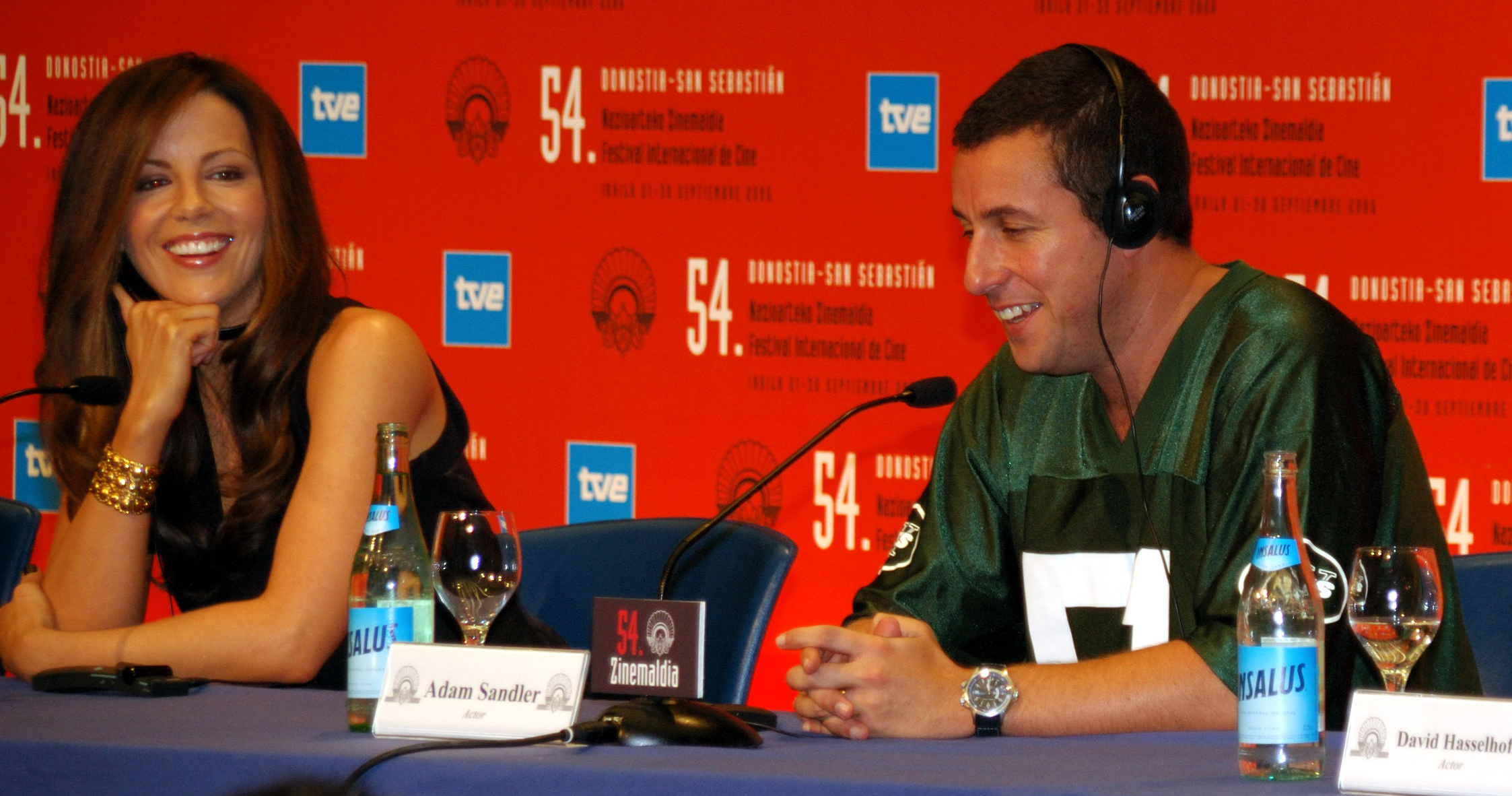 (Image Credit: Wikimedia Commons) 
Adam Sandler averages a return of $3 for every $1 he has made in recent films. To put that into comparison, a 'profitable' actor in hollywood averages a return of anything between $50-$85 for every $1 they are paid.
Sandler is not the only person to have been shamed on Forbes' "Most overpaid" list. Former Grey's Anatomy actress, Katherine Heigl was a close second, bringing in $3.50 for every $1 she is paid. 
ZAlebs was not surprised to see the likes of Matt Damon, Nicholas Cage and Kevin James make that list. We were, however, shocked to discover that the likes of Denzel Washington, Steve Carrell and Ryan Reynolds made the list of Hollywood's most overpaid. Oh dear. 
Who do you think would make it on a list of South Africa's most overpaid actors? Leave us your thoughts in the comments below