After the two spent much of 2014 feuding, it's so good to see AKA and Cassper Nyovest getting along.
The rappers, who were beefing last year, have really put that life behind them. Although they squashed their beef on Christmas day, some people were still not convinced. But you know what? It's really over and we all need to accept that and move on.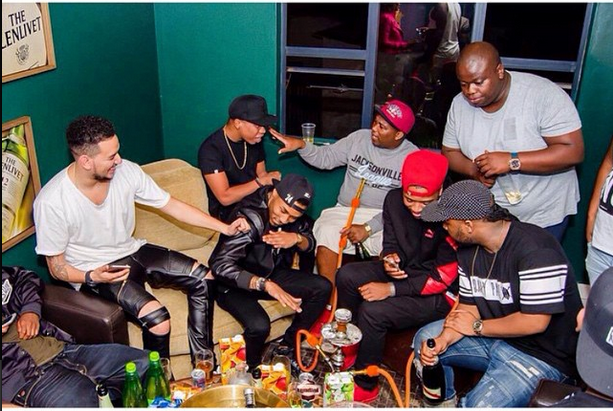 AKA took to Instagram to address this. He posted a picture of himself with Cassper, Oskido and others and wrote: "Part of growing up, is realising what's important and what isn't, what is worth your time and what takes time AWAY from what the actual goals are. I never speak out on this because I believe there are some things the public deserve to know and some things better left unsaid.
"THIS IS HIP HOP CULTURE, beef is nothing new. It's funny when they say, it's 'marketing' ... WHAT THE F*** DID I HAVE TO GAIN FROM THIS BEEF? Nothing.
He said real life happens when people sort their "sh*t" out. "Since we squashed it on Christmas Day last year it seems as if we destroyed people's livelihoods ... YOU ARE SO DESPERATE TO SEE US HATE EACH OTHER FOR YOUR ENTERTAINMENT. It's f***ing sad. I'm bout to be someone's father, I'm growing up and trying to have good energy around me. MOVE THE F*** ON ALREADY. IT'S OVER... UNLOCK YOUR MIND."
Eish, that's a spicy response, but I guess that that's ONE way to address an issue, right?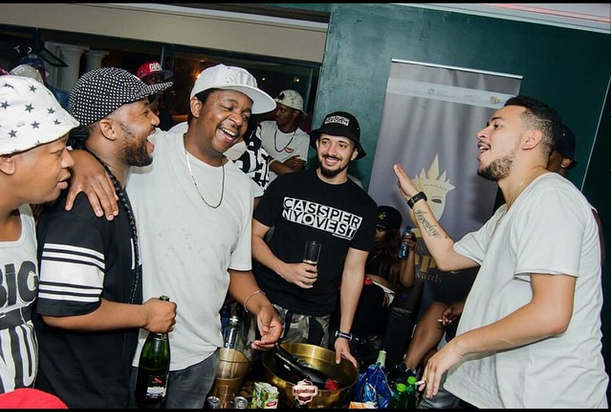 They clearly had a great time together and all the action can be seen on Instagram. Cassper shared a video on the photo-sharing site and it pretty much shows that there's no bad blood between the two of them. He captioned the clip: "Last night was a classic night for South African Urban Street Music. 25 years of experience meets new kings. Got to party with the O.G and my peers..."
Cassper has even been seen dancing AKA's song All Eyes on Me in venues around Africa as well. Now we just need these two to collaborate and really make the haters mad!