Congratulations are in order for radio presenter Anele Mdoda, who has welcomed her first child into the world. The baby boy was born on Monday, 10 August. His name is Alakhe-Ilizwe.
The announcement was made by Highveld Sterio on Twitter on Tuesday morning.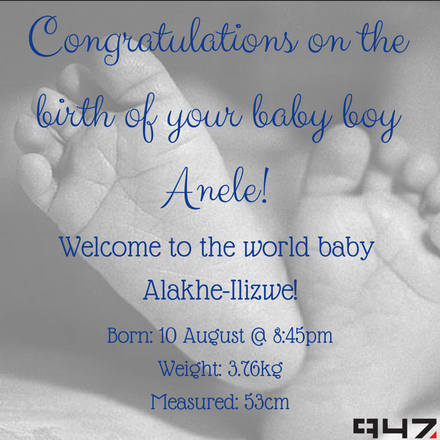 The radio DJ also took to her Instagram page to share a picture of her baby's footprints. 
Anele showed off her pregnancy for the first time at the You Spectacular Awards a few months ago. 
Congratulations, Anele.