Big butts, while not novel, have been an object of excitement all over the world for some time now, popularised by the likes of Kim Kardashian and Nicki Minaj. Besides, who doesn't enjoy a little cake every now and then?

We, too, are blessed here in Mzansi, and these are some of the top Mzansi celebrities with big booties that we would front if there was ever an international bum competition.
Unathi Nkayi
Former Kaya 959 radio host
Unathi Nkayi
somehow managed to fly under the radar for a long time. However, after a video of her dancing went viral recently, Mzansi had to acknowledge her buns, which is why she had to come first on this list.
The most impressive part about her buns is that she worked hard for them. Unathi has been a fitness fanatic for a while now, hitting the gym hard. She shared her weight loss journey, talking about how much she disliked her body, and what led her to the decision to do something about it.

If you're not impressed by the buns, you are at least impressed by her immense discipline in keeping herself fit.
Tebogo Thobejane
Actress and model
Tebogo Thobejane
is certainly one of the most endowed ladies in the Mzansi entertainment scene, which might account for her large social media following. She takes pride in her assets, and often shares videos of herself twerking to celebrate what her mama gave her.

Fun fact: she is one of the few celebrities in Mzansi to have an OnlyFans account. Use that information however you wish to.
Cyan Boujee
DJ and brand influencer
Cyan Boujee
often keeps Mzansi entertained with drama, but she is not trending for a scandal, it is probably because of her curves. In fact, she is one ZAleb who can make all of Mzansi agree on her attractiveness.

But her bum almost landed her in trouble recently, when she was vacationing in Botswana. She posted videos of herself in a bikini shaking her bum, which got all of Mzansi talking about the possibility of her arrest, since Botswana is famously known for having an insanely strict "moral code" surrounding "indecent dressing". She had to set her accounts to private to lock potential troublemakers out, but she is officially back now.


Zodwa Wabantu
Controversial dancer and performer
Zodwa Wabantu
first got famous for her lewd dancing, so that should already tell you some of what you need to know about her.
She is one of those South African celebrities with big booties and she is not afraid to show it, as we can tell from the fact that most of her clothing is sheer.
Read also:
Zodwa Wabantu Accused Of Being A Predator
Faith Nketsi
Model, influencer and entrepreneur
Faith Nketsi
is the perfect manifestation of the song lyrics "If you can see it from the front, wait till you see it from the back". She is curvaceous on all sides, and the icing on the cake (pun intended) is that she has a tiny waist.
She has attained the perfect body at such a young age, that fans were convinced she was lying when she celebrated her birthday recently. But listen, if she's blessed, she's blessed.
Read also:
Faith Nketsi's Real Age Surprises Tweeps
Kim Kholiwe
South African media personality
Kim Kholiwe
first hit the spotlight for her twerking skill, so we can immediately infer what she is working with.
She has since reinvented herself as an entrepreneu and event hostess, proving that she has more longterm goals for her career. She is also a reality show star, alongside her bestie Faith Nketsi on the
Have Faith
, so we know she is a multitalented queen.
Read also:
Kim Kholiwe's Glitzy Baby Show
Brown Mbombo
Model and influencer
Brown Mbombo
takes pride in being a thick babe. Every single one of her social media posts attracts insane engagement, as the guys pour in her comments to compliment her curves.
She recently stirred up a storm when she shared summer photos of herself on vacation, leaving all the women wanting to be her. She bears it all well, though, as she is sweet and humble.
Read also:
Brown Mbombo's Sizzling Summer Body Breaks The Internet
Cassper Nyovest
Rapper turned Amapiano star
Cassper Nyovest
is the only gentleman to make it here, as an honorary mention, but nobody said we would only mention ladies.
Yes, we realise having Cassper on this list is rather unconventional, but hear me out. Have you seen Cassper dance in the
Siyathandana
music video? No? Well, have a look.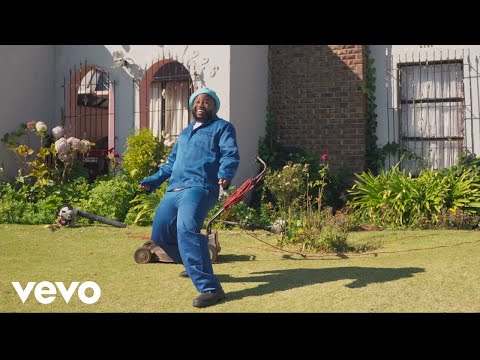 After that we can bet you agree. But if you don't it's all well and good too. It's just that he does have junk in the trunk, and you would be hard pressed to convince us otherwise.
Read also:
Cassper Accused Of Selfishly Hogging The Spotlight
Theirs may not be the most famous butts in the world, but Kim K would be proud. But most of all, we love to see that they have transcended stereotypes and made more of themselves than just an image of curves, natural or surgically enhanced.