Boity Thulo
is a TV presenter, model and actress who is also an award-winning rapper.
Boity, who is originally from Potchefstroom in the North West, has come a long way since her days as a TV commercial model.


From presenting at the MTV Africa Music Awards to dropping music videos with Nasty C, Boity Thulo is unstoppable.

Here's a look at the life of Boity.


Boity VS Sbahle
Boity Thulo
and
Sbahle Mpisane
were announced as the next hosts for
Huawei
's upcoming live stream, which will see the pair competing against one another to see who loses the most calories.
The challenge calls for them to come up with the most creative exercises possible, which will enable them to lose the most amount of calories.
Boity
shared a tweet which revealed that she was starting to exercise again, stating, "'I'm so grateful I have loved myself enough to get back into exercising and eating healthier. It has uplifted me in ways I did not know I needed!".
In a recent Instagram post, the star reveals the main reason behind her weight gain and how she overcame it.
"One of the biggest reasons behind my crazy weight gain was my horrible diet. I went overboard, became lazy and then fell into a rut."
For
Boity
, working out has never been an issue but eating healthy has been a problem.
"Working out has been something I've always been able to get back into but a healthy diet has been my greatest challenge."


Boity Management Struggles
While many may think that just because one is an artist and they always release great hits, that is not the case. There is a lot that happens behind the scenes, and
Boity is finally opening up
about the struggles she's had to endure so early in her music career.
Boity's rap skills have proved her critics wrong with hit after hit. The only thing that seems to be holding Boity back is her contractual agreement. In February,
Sunday World
published a report that Boity had taken agency Ade Holdings Property (Ade Agency), the one she has an agreement with, to oversee her deals with Huawei and SAB.
All this is quite frustrating for the rapper, because she feels like like people might lose interest in her because she's not releasing anything, but yet there are matters holding her back. The
Bakae
hitmaker shares how the lawyer she trusted was working with someone behind her back and got her to sign a contract that was not in her favour.
Hopefully all matters will be resolved amicably and the rapper can continue to release more great hits.
Boity Bakae Video

It might have come as a shock for many when they heard that Boity Thulo was now a rapper, but ever since she started, she has not disappointed her fans. After the release of her hit song Bakae, the rapper and TV reality show star, has finally released the music video.

After not being able to release the music video, she has decided to give the people what they want. As usual, home girl did not disappoint in delivering the content her fans have signed up for the visuals are aesthetically pleasing.




Boity, who recently came into the music industry, has been praised for her great lyrics and the fans definitely want to see more coming from her.
Boity Thulo Age
Boity Thulo was born on April 28, 1990. She is 29 years old. Boity is planning a
lavish party for her 30th birthday
. The TV presenter says she wants to shut down Gold Reef City – an amusement park in Johannesburg.
Boity Thulo Education
Boity completed her secondary school education at Potchefstroom Girls High. She was an athletics learner and took part in running from primary school up until high school. She was also involved in her school's drum majorettes (drummies) team.


Boity went on to study psychology and criminology at Johannesburg's Monash University. She reportedly dropped out of university during her second year to pursue her career in entertainment.


Boity Thulo Family

Boity was born and raised in Potchefstroom by her martenal grandmother who recently turned 70. She is the only daughter of Modiehi Thulo, her mother. Not much is known about Boity's father as he was not really present in her life.



Since her father was not in the picture, her mother had to work so hard to give Boity, the life she deserved. Modiehi made the decision to leave Boity in the care of her grandmother and go to the city and try and make ends meet and also to finish her studies.


Boity Thulo TV career
Boity Thulo career began as a model in commercials such as Wimpy. Her TV career started to take off in 2011 when she appeared on e.tv's 4Play: Sex Tips for Girls. She also worked as a presenter on SABC 1's educational show, The Media Career Guide.


Some of Boity's other TV appearances include Club 808, Turn It Out: Street Battle, Zoned, Change Down and MTV's Ridiculousness Africa. Boity has also acted in shows such as Rockville, High Rollers, Rhythm City and Taxi Ride.


In 2014
,
Boity was named one of the celebrity contestants on
Strictly Come Dancing.


2020 saw Boity give the fans something they were not expecting, but they welcomed. She launched her own reality show titled
Boity: Own Your Throne
. According to Briefly.co.za, they reported that the show will not be scripted and that viewers will get an honest and real look at Boity's everyday life.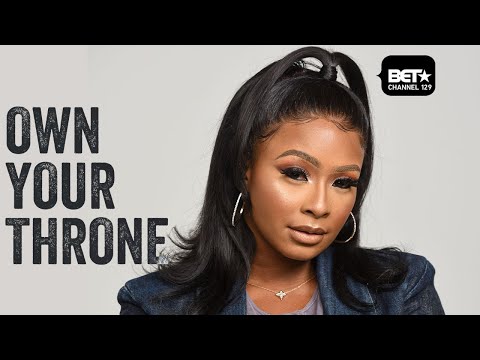 The rapper and entertainer shared a teasing clip on social media and said that she was super excited about the show's debut, which was scheduled to start on the February 5th on BET Africa.
Ever since the show, Boity has got nothing nothing but raving reviews from the fans. They got to experience what Boity's world is like and the people around her like
Bobby
.
Boity Songs
Boity released her first single as a rapper in 2018.
Wuz Dat
featuring Nasty C became an instant hit. The song won the best collaboration award at the South African Hip-Hop Awards. Boity followed up the hit single with
Ba Kae
in 2019.
Boity Thulo and Cassper Nyovest
Boity Thulo and Cassper Nyovest
were South Africa's "it couple" once upon a time. They became friends when Boity was 14 and started dating when she was 16 years old. They rekindled their romance when she was 19. Cassper and Boity dated for several years in their twenties but called it quits in December 2015.
Boity Thulo Boyfriend
After her split from Cassper Nyovest, Boity was rumoured to be seeing former Congolese basketball player Christian Eyenga. The pair were spotted out in public together in June 2017 but their romance fizzled shortly afterwards.


Boity also dated music video director Stanley Obiamalu S. They reportedly started seeing each other in 2017. The lovers broke up in early 2019 with Boity declaring in April that year that she was "happily single".
Boity was also rumoured to be dating Maps Maponyane. The rumours started when Maps shared a picture he took of Boity in a pink gown. Both Boity and Maps rubbished the claims. They are just good friends and Maps was visiting a sick Boity to check up on her.


Boity Thulo Davido
Boity Thulo and Nigerian superstar
Davido
had a bit of a run in April 2018. They were reportedly involved in a hotel brawl in Zimbabwe. They were in the country for the All White 30 Billion concert. According to H-Metro, Davido tried to get flirty with Boity but she rejected his advances. An argument reportedly broke out between the two, with Boity allegedly manhandling him.
The confrontation is believed to have taken place at Meikles Hotel, where they both were staying. Some of the hotel's furniture was allegedly damaged during the altercation.
Boity declined to comment on the alleged brawl. Davido, meanwhile, shared cryptic posts on social media after the altercation.


"No more horny hungry hoes around me! Rubbish. Wants to be back on TV so bad," he wrote on his Instagram Stories.


Boity Thulo Hairstyles
Boity Thulo is known for her many hairstyles. Some of her favourite looks include long brunette wigs, blonde weaves and funky braids. She has even sported pink hair! She changes her hairstyles so often we can barely keep up with
Boity's hair diaries
.
Boity Thulo Dresses
Boity Thulo works hard and spends hard. She spends most of her money on fabulous dresses.
Boity's style file
includes designer bags and shoes. Here's a look at some of her best looks.
Boity Thulo Traditional Healer
Boity Thulo confirmed she was a traditional healer in June 2016 after months of speculation. "They Called. I Answered. The Proudest, most incredible day of my life. A Beautiful gift that I will never take for granted," she wrote on Instagram.


Boity opened up about her sangoma journey in an interview with Metro FM in 2018.


"
It's slightly scary because you have a lot of questions and you also ask yourself, 'Am I supposed to really be here? Am I doing the right thing?' that's why it's very important to surround yourself with people who are going to guide you wholeheartedly, truthfully and authentically. It wasn't hard but it was daunting because it was a long journey,"
she said.
Boity Thulo Car
Boity Thulo spoiled herself with a R2.5 million Lumma Ranger Rover Sports V8 in June 2019. "My incredible baby is finally here! Welcome home, Esther. #OwnYourThrone" she captioned a picture of her new wheels on Instagram.


Boity Thulo House
Boity Thulo bought herself a house for her 26th birthday in 2016. The rapper showed off her mansion on social media.


"Never in my wildest, most far fetched dreams did I ever think that God would do more for me than what I prayed for. I am constantly left gobs macked at how God continues to shows off His Love through my life. This wasn't a part of the plan but here I am, able to gift myself with a house at the age of 26. I am in complete AWE. To God Be The Glory. Always and Forever," she wrote on Instagram.
Boity Thulo Net Worth
Boity Thulo's exact net worth is unknown but the star is reportedly worth millions. Boity makes a lot of money thanks to endorsements with companies such as Impulse. She also teamed up with Sissy Boy in 2016 to create her own line of clothing.


Boity made headlines in 2017 when she launched her very own pharmaceutical company. Human Limitless released its first product, a body toning supplement named Boity Toning Support, in September that year. Boity said the project was three years in the making.


Her successful rap and TV presenting careers also bring in lucrative incomes. In 2019, Boity was named as one of the creatives on Forbes Africa's "30 Under 30" list.