Some great news to wake up to this morning! Aftrenoon Epress presenter and actress, Bonnie Mbuli, received a Glamour Award in the Women of The Year category on Saturday, 5 September. Deservingly so, might we add. 
For more than a decade Bonnie has managed to keep herself afloat in the entertainment industry as an actress and presenter. Do you guys remember she used to co-host a music show alongside Glen Lewis called Technics Heart of The Beat? It was a bit similar to Studio Mix.
Bonnie looked absolutely amazing in a simple white top and floral-like skirt. Her glam squad really understands how simplicity in an outfit can be so sexy.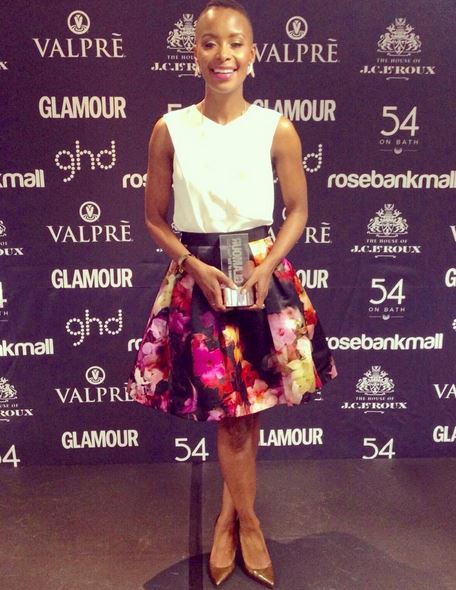 "Thank you @glamour_sa for always being there to celebrate, affirm and acknowledge my milestones, your Glamour is truly skin deep," she said in one of her Instagram posts.
We hope there are more awards coming her way, come to think of it, did she ever receive an award for her scheming character - Zandi on Backstage? She was the main reason we watched that show. We also actually wouldn't mind seeing her return on Rockville's season 4.
Our congratulations also goes to Lerato Kganyago, who was also awarded the Glamour Award.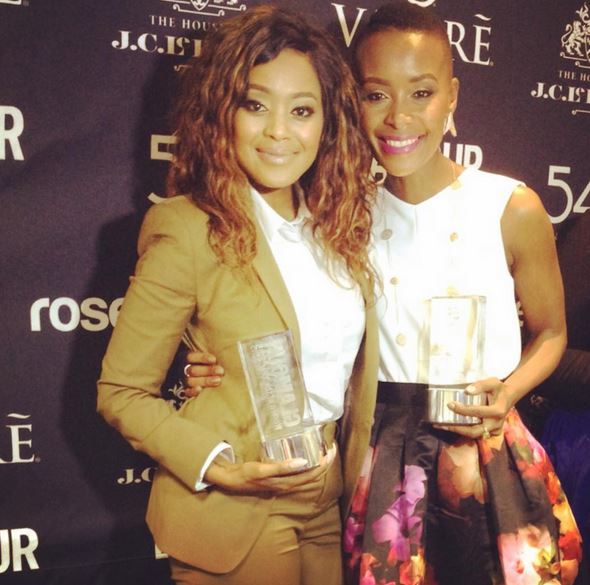 Credit image: Instagram