I'm not going to front, I love a good remix. When Diddy dropped the We Dem Boyz remix this year, my boyz and I were walking around Jozi as if we were government officials. When Cassper Nyovest revealed that Talib Kweli would be on the remix of his smash hit, Doc Shebeleza, everybody in SA hip hop had their eyes on him. If that news wasn't exciting enough, Cassper posted this picture on Twitter a month ago, amping us all up for Talib's verse, and what would hopefully be a monster remix.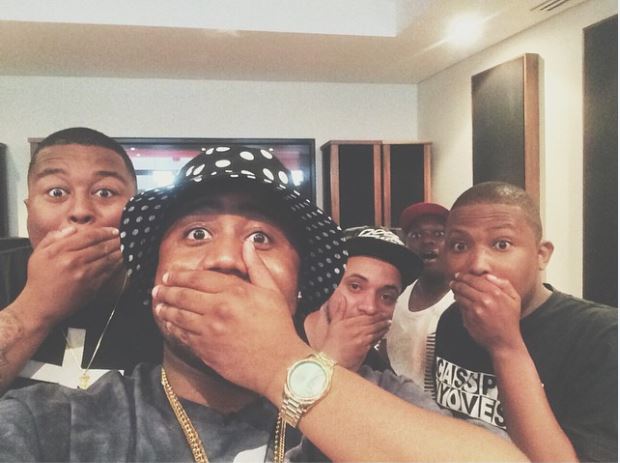 ​
Thankfully, Cassper and Talib have both delivered what has to be the hottest remix of the year (Although Riky Rick and anybody who has been banging his Amantombazana remix might want to argue). Talib name drops most of SA's hottest cities and shows particular love to Jozi in his verse while Cassper, who has been consistent with his rhymes all year, also comes to the party with his verse. 
I have to say, I'm very impressed with this remix and it's only right that it's been trending on Twitter for close to 24 hours now. Have a look what people are saying below. 
What I love the most about this remix is that it worked. There was always going to be a mild culture clash with our first big collaboration between a South African rapper and an American counterpart, but it worked. The blend sounded authentic, Talib's pronounciation of a lot of South African words/names was highly commendable and like I've mentioned above, the verses were murdered by both rappers. I hope that this will open more doors for cross-national collaborations as our industry can only benefit from having heavyweights such as Kwali featuring on local tracks with local artists. 
Have a listen to the Doc Shebeleza remix by Cassper Nyovest featuring the legendary, Talib Kweli, and let us know what you think.