We might be a bit behind with the Channel O Awards but it goes without saying that this year's celebration showcased, if nothing else, the unification amongst our African artists. This union was clear from the start when Channel O announced that Nigerian rapper, Naeto C and local SA rapper, A.K.A would be the dual-hosts for the night (Their Television commercials leading up to the actual event served as the perfect build-up too!)
Amongst the performances that blew us away was the all-white mini party on stage that was created by the sensational Afro-Pop group Mafikizolo who have been touring other parts of Africa since the beginning of the year (They were said to even have been booked twice in Nigeria too).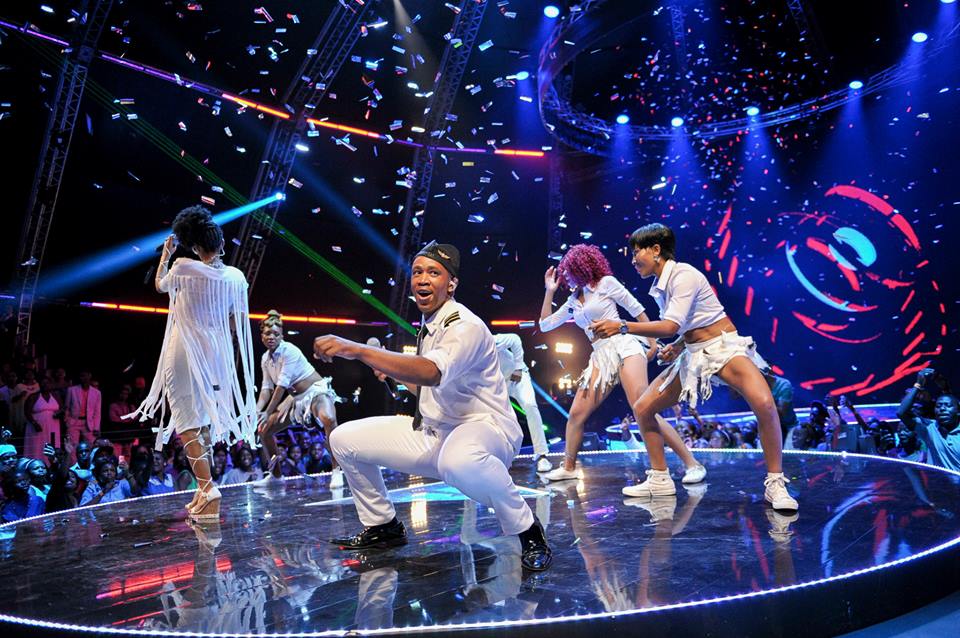 Credit: Facebook/Channel O
Speaking of Nigeria, the sensual R&B/Pop duo known as P-Square didn't hold back with their electrifying performance of their club-banger "Dancing alingo".  It felt like we were watching the exact video of the song, the only difference was that this time around everything was live and on stage.
The South African flag continued to fly high as new baby daddy - Da Les proved that if his rapping career went downhill, a career as part of a dancing crew would fit him quite well.  Him and A.K.A had the crowd eating out of their hands as they dougied and pounced around on stage whilst showing off their version of the money dance. 
Someone who felt themselves a bit too much was Wizkid. Don't get us wrong, we love the kid, but the constant fondling of his crotch during the performance was a bit too much for some of our younger siblings who were watching too.
We also cannot take away from gorgeous presenters who could've easily upstaged their winning counterparts.  Presenters such as the lovely Dineo Moeketsi, Weza and the handsome present and previous Channel O V.J's SK Khoza and Lungile Radu suited up pretty nicely on the night.  He usually loves his shabby look but when Siyabonga Ngwekazi cleans up for events, he cleans up well.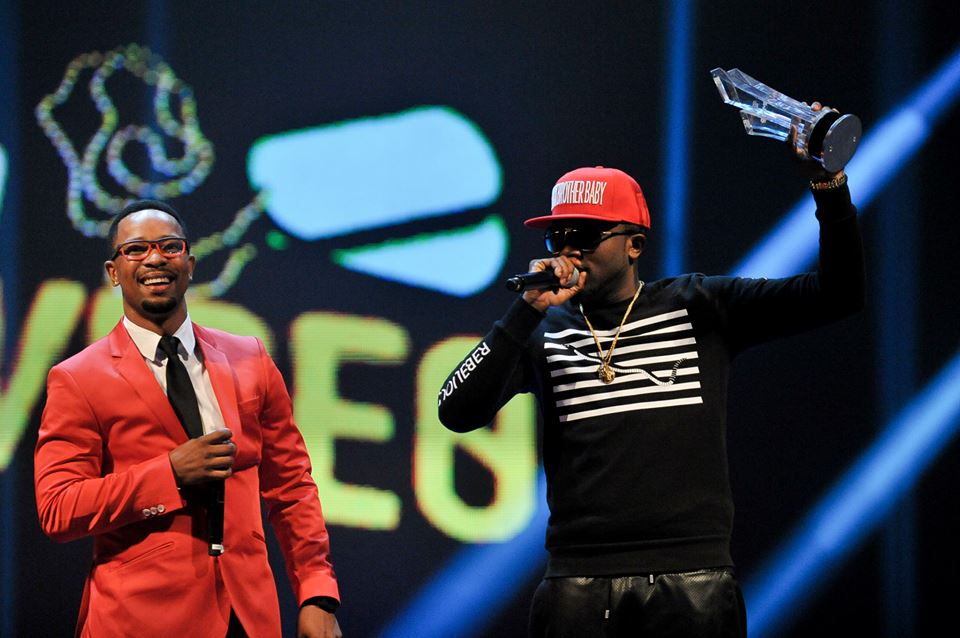 Credit: Facebook/Channel O
Channel O Award winners for the night were:
Zeus ft AKA & TUMI (Botswana) - DatsWasup 
Most Gifted Ragga/Dancehall Video
P-Unit ft Collo (Kenya) - You Guy (Dat Dendai) 
Banky W (Nigeria) - Yes/No 
Most Gifted Duo/Group Featuring Video
Zone Fam (Zambia) – Contolola  
Most Gifted African (West) Video
P-Square (Nigeria) – Alingo  
Most Gifted African (East) Video
P-Unit ft Collo(Kenya) - You Guy (Dat Dendai) 
Most Gifted Video of the Year
Wizkid (Nigeria) – Azonto