Whilst driving down Rivonia road this morning, I came across a number of  Chris Brown's X-tour Billboards posted up, and it hit me that we're less than a week away from seeing the pop-sensation land on our shores for a third time around. An even bigger bonus than that is that Breezy will be performing as a free man! All CB's fans are undeniably happy for him! 
After six years of being under the supervision of probation officers and the court, Chris Brown's felony probation is no more. His lawyers confirmed that Breezy had completed his parole obligations which can only mean that the man is 100% legally free to fly to South Africa.
His South African fans got a bit of a scare a few months back after Chris Brown announced that he had to cancel some of his American shows for his Between The Sheets tour due to his having failed to complete his 100 hours of community service. This then lead to speculation that Christopher would also cancel his SA tour dates. But this was quickly dismissed by Glen21, t the local promoters of the concert.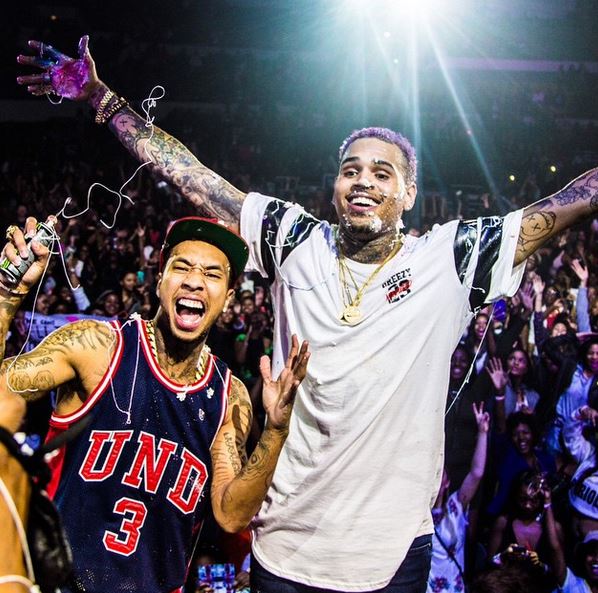 Chris Brown finished his Between The Sheets Tour with Tyga last week and his Next stop is SA! Local fans are ready to welcome their idol to South Africa next week for two concerts only and he'll be featuring  New Orlean's 22-year old Hip-Hop singing sensation, August Alsina.  Breezy begins his tour at The Dome, Johannesburg on Thursday, 2 April 2015 followed by a second concert in partnership with East Coast Radio at the Moses Mabhida People's Park, Durban on Saturday, 4 April 2015.  Tickets are still available at ticketpro.co.za so get them while it's still early and don't miss out on what will be one of the greatest concerts of 2015.