DJ Euphonik
is a well known radio personality in South Africa for his house music that he plays on 5FM and 947. The DJ shot to fame when his favorite collabo track "Cool and Deadly" which led in the 5FM list of top 40 hits.
The DJ is pretty much consistent when it comes to delivering great hits. He does not disappoint and because of this he's never short of high profile awards for his good work.
Let's have a look at the life of one of SA' s top DJs.
DJ Ephonik Real Name and Age

Born on the 6th of December 1983, the DJ's real name is Themba Mbongeni Nkosi. He was born in the town of Likazi in Mpumalanga before relocating to Klerksdorp and, later, Benoni. He is 36 years old.


DJ Euphonik Family
DJ Euphonik got his passion for music from the great artists that his father used to listen to. These were the likes of
Hugh Masekela
, Marvin Gaye, The Spinners, and
Stimela
.
The DJ has a sibling that is working on becoming a renowned designer and he once shared a pic of himself with his sister, Khosi, of when they were kids.
DJ Euphonik Wife
Many know that the DJ likes to keep his life private away from the prying eyes of the public and especially the media. However, on an episode on
WTF Tumi
, the DJ let the fans in on his life just a little bit. He's in a polygamous relationship and the wives seem to get along just fine, the DJ is also a present father figure in his children's lives.
The DJ 's first wife is
Kholeka Qiniso
, who was reported last year to be preggers and this was going to be the fifth child. He already has three children with Kholeka.
Euphonik and his partner Aurelia Nxumalo have been together for a couple of years and they do not flaunt their relationship on social media, the super private couple likes to keep their relationship to themselves. The DJ expressed that he would never date someone who was not his friend, that's why her and Auxilia are the perfect match.
Just last year, the DJ celebrated with his fans on Twitter when he shared his wife had graduated as an advocate. He wrote: "My partner in crime becomes an Advocate today. Super proud....We speak things into existence."
Also read - Euphonik's Love Advice
DJ Euphonik Career
DJ Euphonik had his career as a club DJ kick off in his late teens. His music was so good that different local radio stations started playing it. After having been heard by many in the industry, 5FM gave him the opportunity to host his own show. This saw an extensive increase in his fan base.
In 2003, DJ E uphonik started remixing tapes and 2004 saw him join forces with
DJ Kent
and together they produced an album that they named Kentphonik.
In 2006, he got signed by the Sound Candi record label. His music has seen Euphonik get booked to perform at places such as Dubai, Spain, United Kingdom, Miami, New York, and Ibiza. He has also shared stages with the likes of Tiesto, Swedish House Mafia, Avicii, Afrojack, Hardwell, Skrillex, Nicky Romero, Deadmau5, Louie Vega, and Richie Hawtin.
He then met the big dawg in the industry,
DJ Fresh
, in 2009 where they formed a brand called F.Eu and since that time the dynamic duo has recorded a total of four albums.
In 2013, F.eu produced a song in Miami with Nyanda called "Cool and Deadly" which rose to number one on the 5FM Top 40. Fast forward to 2014 and 2015, the two DJs headlined
Ultra Fest South Africa
and also captained the
Oh Ship
party cruise from Durban to the Portuguese Island. This cruise was seen as a huge success as it pulled in the crowds who were fans of DJ Euphonik and DJ Fresh's music.
2017 saw a change in the type of music that he produces. He started incorporating techno into his sounds and on many occassions the fans also saw him perform DJ sets as Themba. He has since performed with
DJ Black Coffee
on a number of occassions and in 2018 he performed at the Ultra Music Festival.
2020 has been a good year for the DJ. He performed the closing set at Womadelaide in South Australia.
DJ Euphonik Awards
The DJ's hard worrk has not gone unnoticed. He was nominated at the 2014 South African Music Awards for Remix of the Year for his song "Hallelujah Anyway". In 2015, he received two nominations at The
Metro FM
Music Awards for Best Compilation Album for his album, For The Love of House Volume 6; as well as for Song of The Year for 'Busa'. In 2018, he was nominated for Best Newcomer DJ and Best Breakthrough in 2019 at the Ibiza DJ Awards

DJ Euphonik Business
The DJ has often mentioned that he is not in the business of being a struggling artist and he will do all he can to keep the money flowing. DJ Euphonik is a successful businessman and property mogul.
The DJ revealed that not only was his music career growing bigger and going global, but that he is is still investing more with property space.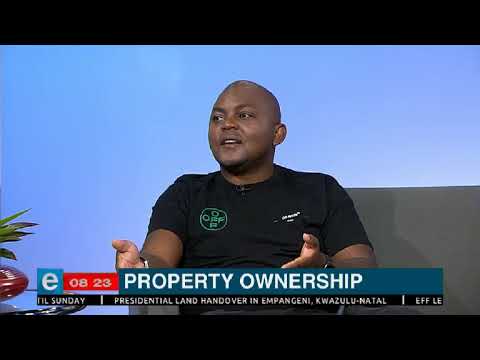 DJ Euphonik Controversy
Bonang Matheba and Euphonik
were once in a tumultuous relationship for a couple of years and the pairs' relationship was filled with allegations of cheating and abuse. The relationship came to an end soon after Bonang Matheba alleged that Euphonik physically abused her on different occasions.
The former couple's beef had been dragging on for years, and each year there were details that always emerged about their toxic relationship. At one time, the DJ seems to have even accused Bonang of taking drugs, in a tweet.
This came shortly after Bonang had released her memoir, Bonang From A to B.
The DJ recently found himself embroiled in a nasty payment drama. A certain individual by the name Mthobeli Xabendlini from Mthatha, has come out guns blazing to vent out his frustrations, about a payment he made to the
DJ,
and he was a no show on his gig.
Mthobeli took to Twitter and claims the DJ owes him a total amount close to 50k. He further said that he's been trying to reach the DJ, but to no avail. DJ Euphonik then took to Twitter to clear his name. In a series of screenshots, he tweeted it came to light that Mthobeleni did not understand what their contract had stipulated.
As if that was not enough, Mthobeli even wanted to take matters further claiming that he had the receipts to support his argument. However, the DJ clearly did not want to make matters worse and he put an end to it.
DJ Euphonik Cars

If you are a fan of cars, then you will know that the DJ has got some good taste when it comes to picking out his shiny beastand just so you know, he's got more than one.


DJ Euphonik Net Worth
Having such a successful career, the DJ seems to have ammassed a lot of wealth along the way. According to
MSN
, the DJ's net worth is reportedly pegged at R34.1 million.
DJ Euphonik was and still is one of the most successful DJs in Mzansi. His followership on the continent and overseas is proof of that. He is definitely one of those who reign supreme in the music industry.
Read more:
Mohale Dragged For His Online English Class Flop

Main image credit: Instagram