Ever wanted to learn more about your favourite celebrities and what makes them tick?
Well, ZAlebs has your back as every week we take an in-depth look at the biggest stars South Africa has to offer.
Last week it was Pearl Thusi, and now it is DJ Fresh's chance to shine in 'The Spotlight On...'.
The basics…
Full name: Thato Sikwane
Birthday: October 15, 1972
Place of birth: Botswana
What does he do? Radio and television personality, recording artist, club DJ, music producer. entrepreneur
So who is DJ Fresh?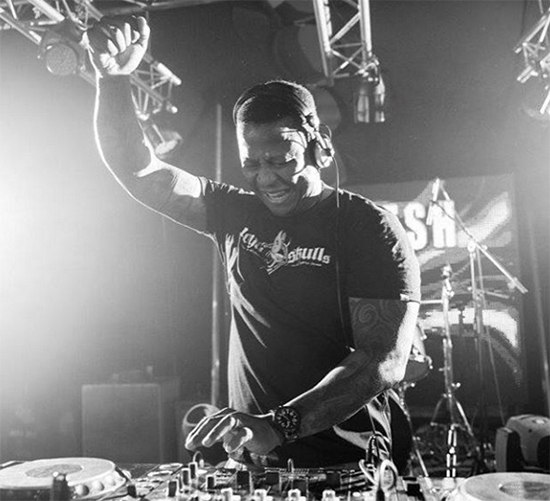 When it comes to big personalities in South Africa, you don't get much bigger than DJ Fresh.
Fresh, who was born Thato Sikwane, started his professional journey in the radio world in 1997 with YFM, before making the move to 5FM in 2006. The 43-year-old has held many different time slots on radio, and has built a firm fanbase as a result. He currently does the morning show on 5FM.
Fresh attributes his love for radio to Metro FM DJ Treasure Tshabalala, who he has been compared to in the past due to the similarities in their voices.
What is even more impressive about Fresh is his desire to keep improving himself, with ventures into television, music production, events, and the business world firmly improving his CV. You just need to look at the fact that he started DJing at the age of 13 at school socials to show that he knows what he wants from life - the man has always been prepared to put in the hard yards!
READ: DJ Fresh's New Album Excitement
Fresh is the man behind the OH SHIP! cruise, along with Euphonik, while SA's Got Talent on e.tv noticed his stature and made him one of their judges.
The radio star also loves to perform at clubs as a House DJ, while his long list of music releases puts many to shame in this country. The man literally does not stop working!
If you think Fresh is all about the hustle, you are wrong. The 5FM DJ is also about giving back, with his music workshops a vital cog in nurturing local talent. Fresh is also very keen to help out with charity work when possible, and feels there should not be a reason for doing it, other than that you care. This is evident in a Dan Bennett quote he put on social media: "Real charity doesn't care if it's tax-deductible or not."
READ: DJ Fresh And His Charity Work
While DJ Fresh may come across as intimidating due to his stature, he is actually a cuddly teddy bear at heart. Fresh loves his family and constantly ensures that he makes quality time to spend with them. His wife Thabiso and their three children are his everything.
So, Fresh, in essence, is a hard-working man who loves his family, and always has time for others. Now if that is not inspirational, we don't know what is?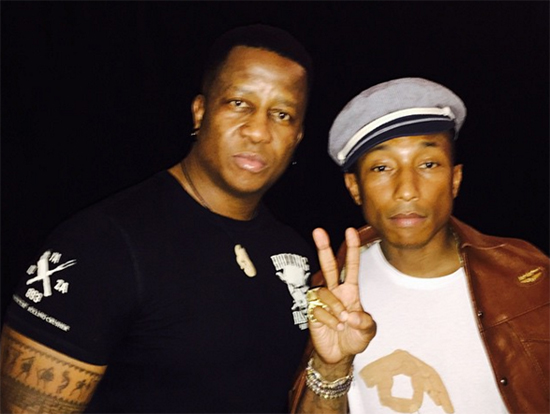 What DJ Fresh has said…
On what it takes to make it (Expresso): "It takes dedication. A lot of guys think it will happen immediately. What many don't realise is that many of the "DJ Legends" started their love affair from an early age, and there was a stage when they were just hustling. I sent demos to anyone who would listen, so you need to pay your dues."
On his family (Drum): "I love my family they keep me happy. When they are happy I am a content and satisfied man."
On how to stay humble (Katch it with Khanyi): "A lot of your humility is linked to how you were raised, I believe. That's how we were raised by our parents; that never for a second believe that you are better than other people, never for a second think that because you have more, you can treat people who have less, as lesser beings than you are. That's how I was raised, that's all I know."
On being a brand (The Legacy Project): "What you do in the industry should always be 25% entertainment and 75% business. So run yourself like a business. Do a SWOT analysis, what are your strengths, what are your weaknesses, what opportunities are there, what strengths are there, and how can you change or shift the balance. Business forces analysis. People don't think of themselves as a business, but you are. You are the business."
On his love life (Drum): "It's all about great communication. Being open with each other even if it's with stuff that the other partner may find uncomfortable to hear. It's also about great sex. People who say sex is overrated are not doing it properly. Thabiso and I have a great sex life!"
DJ Fresh's music…
Image credit: Instagram