It seems that award-winning rapper
Emtee
just might have a career in acting if he ever decides to hang up the mic.
Emtee
has bagged a small role in one of Ofentse Mwase's parody videos as part of the Agent R & B series.
The video sees the rapper and agent R & B getting robbed somewhere in the middle of Johannesburg. This takes place after Emtee stops to ask the two for directions from the two agents.
The robber seems more interested in landing a feature from the very confused
Emtee
and even asks to take a selfie with the rapper.
Luckily for Emtee, Agent R and B make sure that he isn't robber but leave without giving him the directions he asked for.
A proud
Emtee
took to his social platforms to share the news of his part in the parody.
Do you think Emtee has a future in acting?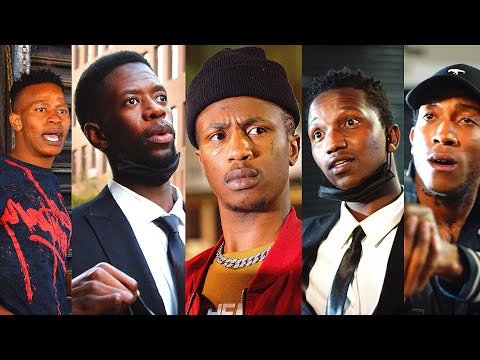 Image credit: SowetanLIVE