A Cape Town male model is making waves on the international catwalks in Milan, Paris and New York and is set to become the next Tyson Beckford of the international modelling industry.
Being billed as one of the top male models currently working in New York, 18-year-old Eugon McNeil still regards himself as the humble Scottsville resident from Kraaifrontein in The Mother City.
After being scouted at a wedding over two years ago when a friend suggested he consider venturing into modelling full-time, Eugon, the son of single mother Edwina, signed with Base Models last year and hasn't stopped working internationally and locally since.
While on a short break holiday in South Africa, before returning to New York for New York Fashion Week and another two months of catwalks and modelling assignments, Eugon spoke to ZAlebs about his new-found success and what lies ahead in 2014.
Before working as a model, did you see yourself as a fashion conscious person? 
Not at all, being aware about fashion is something that suddenly just happened to me. The guy, Shane, that spotted me at my best friend's wedding, he helped me build up my portfolio and took me to various Cape Town agencies, so that I could sign with one as a model. Initially, I was rejected quite a bit, and I went through a developmental stage in my life to hone my skills of becoming a model. After meeting with Base Models, they signed me immediately saying, "We are going take you. You have a unique face and you can make a big name for yourself overseas."
What's your daily fashion look?
When I am back at home, I am chilling with tracksuit paints and trainers. When I am overseas, I will make more of an effort to dress up, even when I am not working, simply because there you need to show your interest in fashion as well as your modelling career. Working overseas affords you to receive a lot of exposure in the industry. 
My fashion icon would be . . . Tyson Beckford. He opened doors for black models around the world. And while many people compare me to him, I don't like the comparison, simply because I have my own uniqueness and personality and have a lot to offer as a male model myself. In terms of designers, I enjoy Michael Bastian and Nicholas K, and it was a real highlight to walk their shows earlier this year at New York Fashion Week in January.
What do you remember most about your first ever runway début show?
My first showcase was in Milan for Fashion TV catwalk event, walking the ramp for Italian designer, Salvatore Ferragamo. The experience was overwhelming seeing that I was surrounded by top models working in the industry. It proved to me that I could compete with the best models in the industry and that if I worked harder, I could make a name for myself internationally. 
How did the trip to Milan come about?
I was busy writing my Matric exams last year when Base Models had booked me shows to work in Milan. I wrote my English exam while at Brackenfell High School, and had to board a plane to Milan almost 12 hours later.
What's the biggest lesson you've learnt so far in your career?
To stay grounded and be who you are. As things can become so big and so famous very quickly in this industry, it can easily turn for you as well. The trick is to always remain humble and to never forget where you came from.
You'll be walking the runways in Cape Town fashion Week at the end of July. What are you looking forward to most about this year's event?
I walked Cape Town Fashion Week last year, but I was relatively new to the industry then. I also haven't been home in SA for a while now, so it feels great to walk the runway in my home town, with more people able to see who I am and what I am currently doing with my career.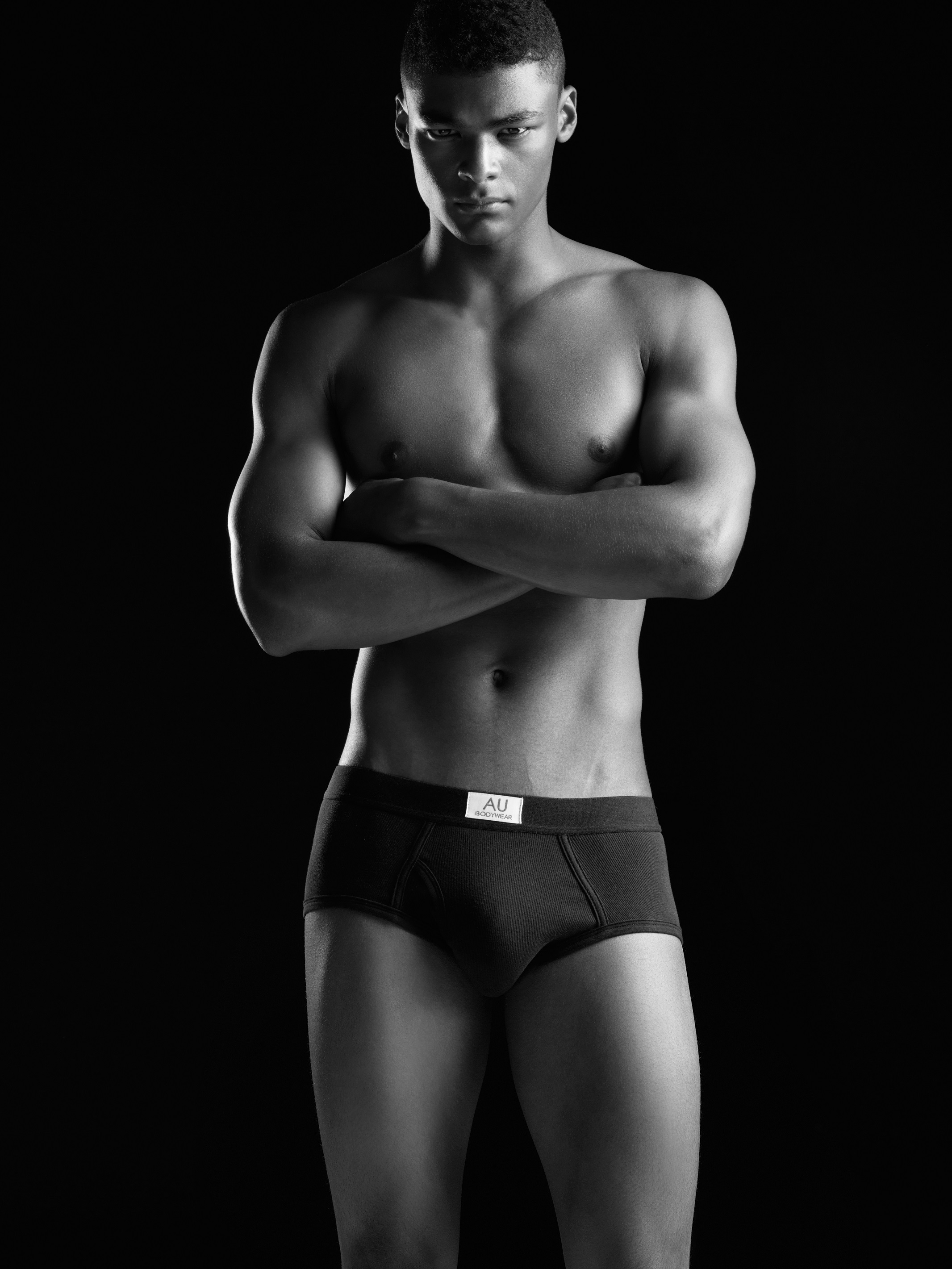 What does the rest of 2014 look like for Eugon? 
After Cape Town Fashion Week, I leave for New York Fashion week.  After New York, I may do Miami for a while before coming back to Cape Town again. There's a chance I may be involved in SA Fashion week later this year as well, before heading back to New York and Paris again. Locally, I can be seen in the current Woolworths underwear campaign in stores. I have a campaign with Markhams coming out later this month, while in August I'll feature in the GQ Style edition.
What's been a stand-out highlight for you in your career so far?
I really love working and modelling in New York. It was such a highlight for me to walk the runway at Michael Bastian and Nicholas K's shows at New York Fashion Week earlier this year as well, seeing as those types of shows often don't pick too many male models of colour to walk their shows.
What do you do to relax?
I just chill and take time off, relax at home or even spend time with my friends. If you're not finding me hanging out in Long Street in Cape Town, I am always just chilling with friends. This year I want to get my body more into shape and get up to another level and work harder at my appearance, so I'll be spending more time at the gym as well.
How have your friends and family reacted to your new-found fame?
My friends have gotten used to it. They do seem to want to hang out more now (laughs) but they're all been extremely supportive. I do get a lot of attention and I seem to be getting asked out to be a partner at various Matric Ball events these days. 
Celebrity journalist, publicist and media guru, 
Clayton Morar
 is fascinated with the lives of the rich and famous, Hollywood and anybody celebrity-like.