Just like anybody else, celebs love to have fun, but it seems like they take things a little bit too far sometimes.

Many at times, celebrities have been caught in unflattering or rather compromising positions that could have detrimental effects on their careers.

However, there's always something new in the news and soon people forget about what those celebs did.

Here's a list of celebrities that have been caught in sex videos and let's just say it was not pretty.




SK Khoza is the bad boy we hate to love.
SK's
character on
The Queen
is infamous for being a womaniser and tweeps are starting to think that persona is spilling into his real life.
So when a video of him surfaced online where he was seen at a 'sex party' many were left shook on the TL.
He was seen singing as he tries to get the TV to work while the women have their hands all over him. SK was also identified by the hoodie he was wearing in the video which is also on his Instagram account.
Just when people thought that was all, other videos were leaked where SK was seen dancing with the ladies at the party.
The
sex party
was allegedly hosted by
Sandile Mtshali
and in a twist of events, the women allege that they were drugged by the host of the party.
Although
SK came out to apologize
for his actions, one wonders if this will not ruin his career. The actor apologized to his family, fans, and to his disgraced employers
The Fergusons
.
But is Mzansi going to forgive him?
Also read - Mzansi Questions Thando Thabethe And Lungile Radu's Steamy Sex Scene

Could this have a case of mistaken identity or it was really him?
A video clip containing material of a sexual nature, which surfaced on social media, had many shooketh and thinking that their eyes were playing tricks on them as they thought the man who was captured on it, was SA's award-winning rapper
Cassper Nyovest.
Many mocked Cassper saying his sex tape has been leaked as the man who appears on it had many saying he bears a striking resemblance to that of him.
Cassper
took to Twitter to set the records straight and confirmed that it was not him. The musician even joked that the lockdown must come to an end because peeps are doing silly things.
The rapper's response left many in stitches and breathing a sigh of relief that it was not him. Imagine how that content can ruin one's reputation and career abruptly, we are all glad it was not him otherwise things would have been bad by now.


3. Malusi Gigaba

One thing that is hard to grapple with is when an official is caught with his pants down and it's out there for everyone to see.
Malusi Gigaba
had an exclusive sit down interview with Samkele Maseko.
Where he spoke quite openly about various claims that were at the time plaguing him, including one of the biggest scandals to ever hit the former Minister of Home Affairs - the sex tape.
When quizzed about his personal life on eNCA, he said the following in the video below.
Malusi Gigaba and wife, Nomachule Gigaba
were the face of embarrassment when the minister's cellphone was reportedly hacked, which resulted in the leaking of a sex tape.
Well to top things off, a DJ and producer by the name Kabelo Enosse Makinta decided to make a song out of the whole ordeal.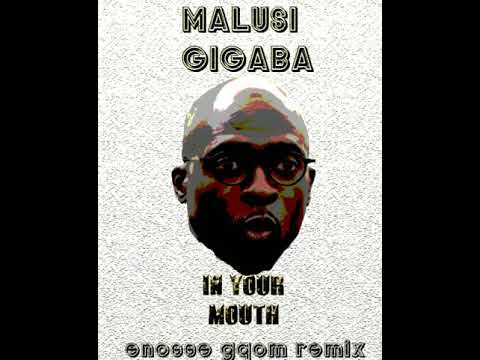 However, the Gigabas have since moved on from that disturbing part of their lives.
Also read - Mihlali Dragged Over Tweet About Her Sex Life
4. Faith Nketsi
Well, they call her Queen Twerk and she's always trending for one thing or the other. At most times, she's always being portrayed in the negative light, but Faith Nketsi is one young lady who does what she wants when she wants.
A short clip showing Faith and her bae in a compromising position was leaked onto social media and it set the Twitter streets ablaze. That's not all. Everytime Faith Nketsi trended on Twitter, that video seemed to make it's way back to the TL.
To try and clear the air, Faith Nketsi had this to say about the whole ordeal.
"First of all, if I had to leak a sex tape, it would be a sex tape. Till today, I can't explain how it got out but that was also very embarrassing for me but I got through it. It was with my boyfriend and we were on holiday, it was, I think our third or fourth year anniversary, I don't even know how it happened, I was watching TV with him in the hotel room and boom, [we're] getting calls, I really don't know how it happened, till today I can't explain that story."


Well, we all need want to have a good time with our loved ones and friends, but we need to be discreet, right.
Read next:
Zodwa Can't Help That Young Men Want Her!

Main image credit: Instagram