It's the end of the long Easter Holidays and what better way to start off our entertainment week, with the rising star that is Fiona May. Shajar Khan had the fortunate experience to sit down with the actress for a quick one on one session with her and here's what she had to say:
For those who are unfamiliar with you and your work, could you tell our readers more about yourself?
My name is Fiona Nay I am an Actress on Rhythm City, Radio and Tv Personality, Fitness Director, Celebrity BA, FHM model, Qualified Personal Trainer and Group Instructor with Basic Science Diploma and motivational speaker,

You've just had your first baby, congratulations to you, and your fiancé Andisa.
How has motherhood been treating you so far?
Thank you so much! I'm loving motherhood and of course the sleepless nights that come with being a parent, my baby is definitely allergic to sleep in the day. Every day is different and that is the beauty of it, I absolutely adore my little angel.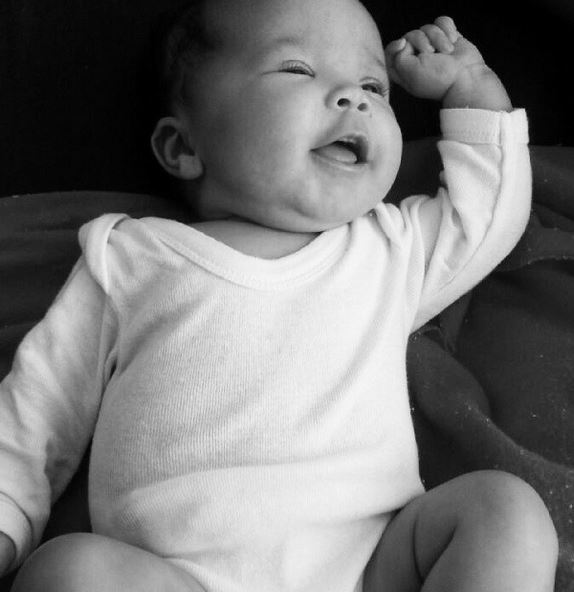 We know that you are a busy lady, and it's never easy trying to fit everything in 24 hours,
any tipsto mothers out there who are trying to balance it all?
No matter how busy I get I always find time to exercise, it's so important - besides getting baby weight off to release endorphins your happy hormones, I am also trying to make alone time with Andisa; going for a nice dinner or movies to keep our sanity.

Are we hearing wedding bell's anytime soon?
We are traditionally married. My name is Onikwa Kani, we will definitely be doing the white wedding before the end of the year.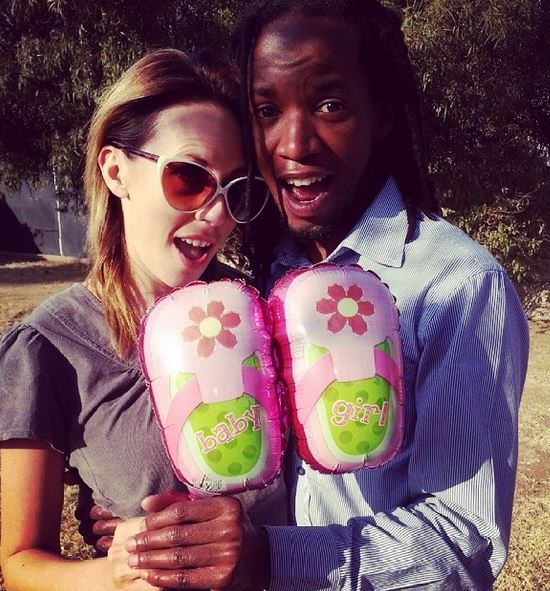 Career wise, what's next for you?
I am still on Rhythm City I will definitely be looking for other work to keep me busier. I do have few things in the pipeline especially with regards to presenting. Also, I would like to get back into the fitness industry, and do another short film this year.
Care to share your baby girls name with us and what is the meaning behind her name?
Aaaaah! she's gorgeous her name is Zia Olu Kani, her grandpa John Kani gave her second name which means our family. Zia s middle name is Olu for short, but her full name is Olusana - this child of ours. This child belongs to the Kani and Nay family.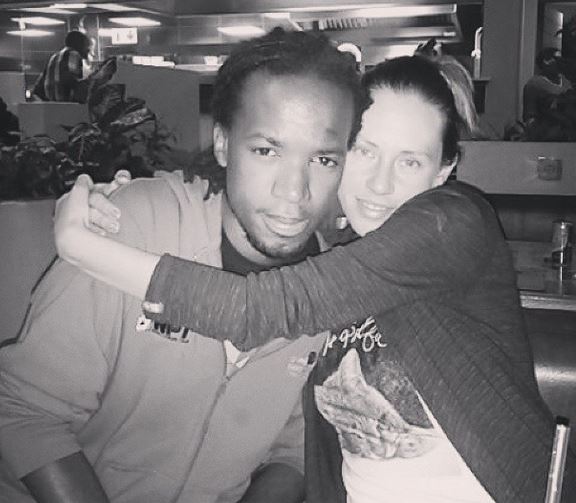 When looking at Andisa, and yourself, the term power couple comes to mind, tell us more about how you keep each other motivated?
We have been together for almost 9 years, we have been through our ups and downs.  The best way to motivate each other is by being hard on each other, and letting each other know that failure is definitely not an option. It works for us, we also both love running on the road, so we exercise together. Now that our baby is born, we will definitely get back into it. Also when times get tough we both take a time out, and do something fun and regroup.

Social media accounts that our readers can keep in touch with your happenings?
On Twitter and Instagram I am @fionanay96
This is my favorite part - tell us something quirky about yourself?

I'm an excellent chef. I make really mean spaghetti, and mince and beef goulash...must be from my Portuguese heritage. I'm also not a bad dancer, once I get a tequila or two (Laughs)

I've worked as personal trainer in Seychelles for one of the prince of Saudi Arabia
Where I trained Flavio,  Heidi Klum's ex-husband

And I Love tequila pineapple and tabasco sauce!