After last week's rather controversial episode, it seems like this week's couple managed to tone things down a bit. This placed many people at ease, and they therefore found the couple's matrimony a beautiful experience to witness.
Zuko, 30, and Nobubele, 24, have known each other since childhood and thought of each other as nothing more than siblings until their feelings developed.
The Christian couple claimed that they never kissed before or ever engaged in premarital sex.
Now we're not saying it's impossible, but sometimes such statements are a bit hard to believe considering the time frame the people started dating before tying the knot. But for arguments sake, we choose to believe these two love birds.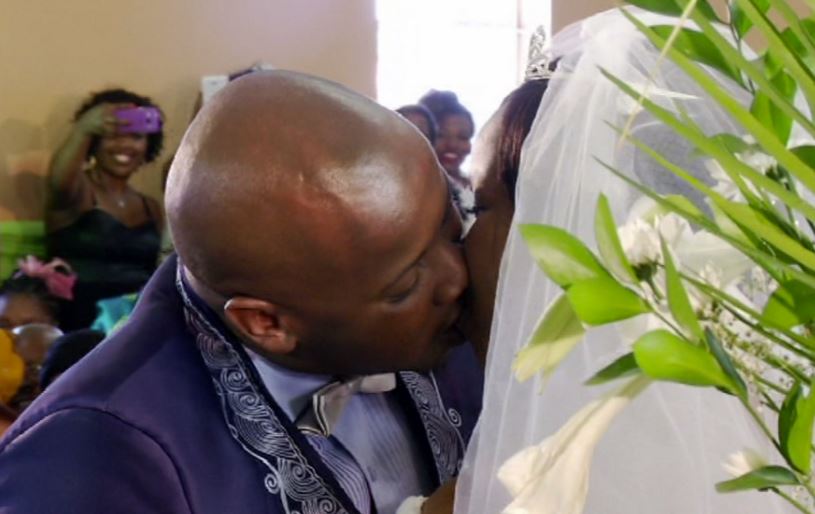 Let's start with our favourite part of the show, Nobubele's wedding gown.
The dress was exquisite, sheer beauty, and it fitted her perfectly, even if she had said the dress was designed by Vera Wang we'd still believe her. It's really pleasing to see brides going all out and making sure that they look their best on their big day as opposed to some brides who come on the show and their dresses look like they were stitched in the dark.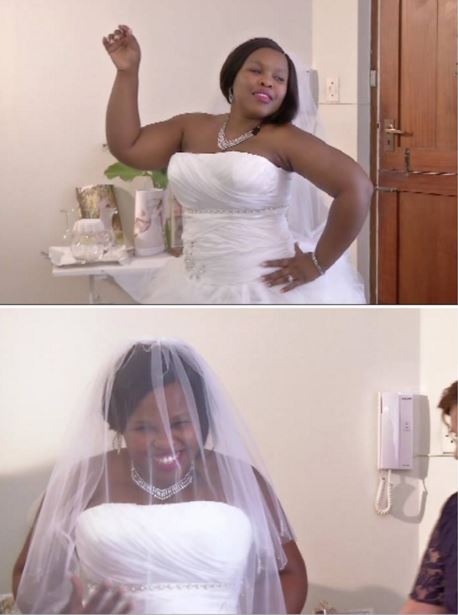 Unfortunately, we can't speak highly about the bridesmaids' dresses (as usual).
Firstly, were those bridesmaid dresses or Tinkerbell outfits?
Immediately when we saw them we were reminded of Tinkerbell - we are not sure if the Tinkerbell look was on purpose or Nobubele just fell in love with the dresses, but either way those dresses were, uhmmm… yeah.
The groom's suit was also another faux pas, we certainly didn't like it and when we also saw the groomsmen it just became worse. They all looked wrong in many levels imaginable. Their suits were a serious mistake. And what really bothered us is that Nobubele is the one who designed their outfits, we just don't understand why she didn't apply the same wisdom which made her choose a winning wedding gown? Probably she was carried away by the euphoria of getting married and forgot that her entourage still had to look good too.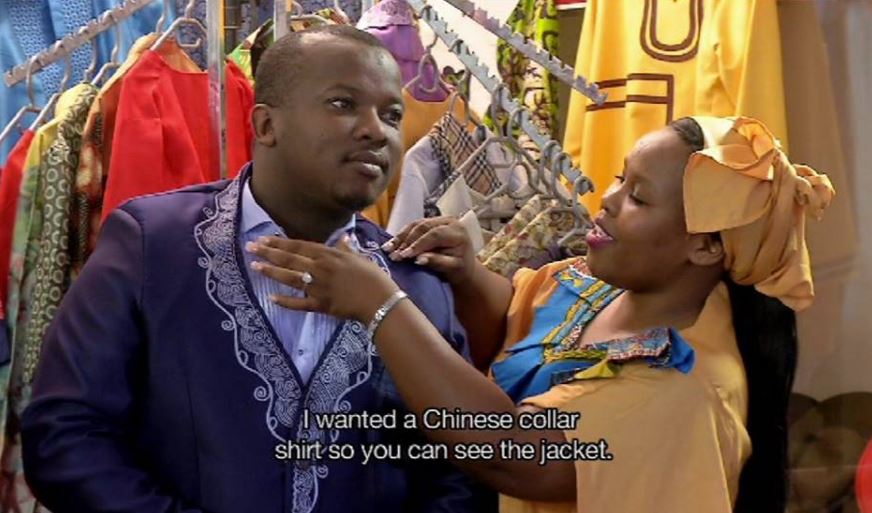 At least the décor and the cake weren't shabby, everything was on point and well organised.
We also liked the traditional wedding, again Nobubele looked better than the rest. Clearly Nobubele's sense of fashion functions better when she's choosing for herself as she can't be trusted as a stylist. But apart from the outfits which failed to woo us we felt like the wedding was overall beautiful and it would have been better if this couple were also rewarded with a ten thousand Rand cheque.
We give this wedding an eight out of ten, the other two points were compromised by the groom and the entire entourage's outfits.
Image Credit: Facebook