Before Apple introduced iTunes and before music could easily be downloaded for free, one remembers a time when music lovers not only became excited about the actual music of an album but also about the artwork of the album cover. Just think about the first CD you ever purchased, besides the music what else do you remember about the CD?
Well for us it was always about the album cover, one of our most favorite album covers derives from Nas's 1999 album I am and of course who could forget the artwork of Snoop Dogg's Doggy Style album. Not only did their music stand the test of time but the artwork of both these albums have held as much respect as the actual music. 
Last week ZAlebs sat down with young local graphic designers from Green Robot Design who are behind creating album artworks for the likes of Khuli Chana, KO, Mo Flava and Kid X. ZAlebs spoke to its creative director Kgomotso Mautloa who gave us insight on what goes into the creation of an album cover.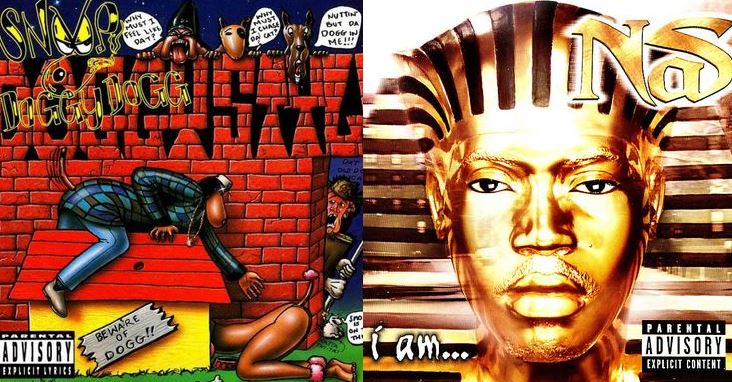 For the average Joe on the street, could you let them know what Green Robot Design entails and also what work have you guys done for the South African music industry whether directly or indirectly? 
Green Robot Design is a visuals communications company which is involved in a very niche market of designing album covers for artists and a lot of multi-media work. We're basically your go-to-guys for creative artwork concepts.
Green Robot has worked with the likes of Khuli Chana and Mo Flava, people who are also as creative in their own right. Have you ever worked with a client who's really hands-on with the artwork?  Someone who even gives you headaches at times? 
There's quite a few, but I wouldn't say they give us headaches it's just that they want to be involved in every aspect of their album, which they should. One person that I can think of right now is KO, he's at our office almost half of the time. The dynamic DJ duo, Naves and Sphe, also spend a lot of time here. This helps us a great deal as the creatives because it gives us a clear idea of what the client wants and what type of angle they're looking for which is a great way of improving our client engagement.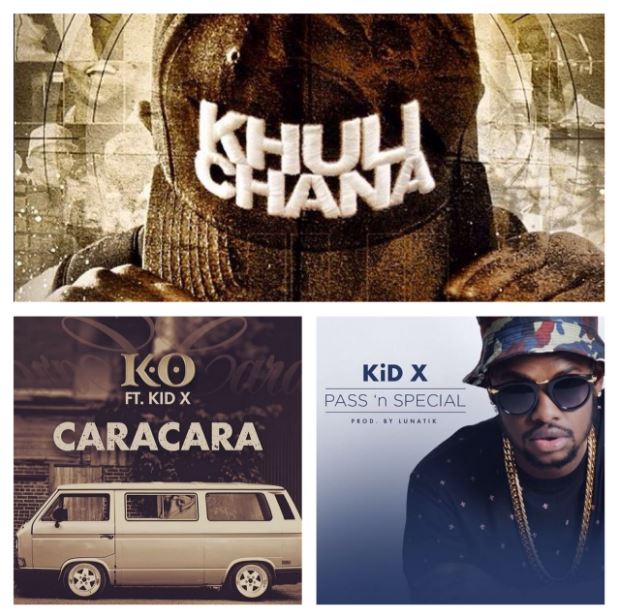 Speaking of client engagement, we're starting to see an artwork trend that involves artists using the cartoon effect for either their single covers or for an entire album, what is up with that?
It really is just a need for change. There's a lot of sleeves and covers out there that are starting to be quite similar so artists have this need for change and to also stand out. And that's what we're trying to push with some of our clients; the last thing we want is to create something that has already been done. There are so many artists right now who have the same art work, its either they have their face on the cover or like you said cartoons of either their face or something that might be of interest to them. 
I think it's important that artists realise how much of a vital role an album cover plays in the entire concept of their album. An album cover isn't just that, it's an artwork that needs to be remembered long after the album has been released, it holds as much significance as the music itself.
How many members of the Green Robot team are involved in the creation of an album cover and how long does the process take?
We try to get as much involvement from the entire team so we can receive as much creative input as possible. You'd be surprised to know that some of the artwork we've designed have only taken us a day to complete. A good example would be the artwork we did for Khuli Chana's latest album Lost in time.
Wow it seems like you guys are always on your feet, are we wrong in assuming that Green Robot Design hardly comes across any creative challenges especially when confined with time? 
No ways! We come across challenges a lot of the time, one of the challenges that we're battling with currently is that most artist will first go to a photo-shoot before coming to us, so we then find ourselves having to work around photos that have already been done which can sometimes limit our creativity.  
So how are you guys trying to overcome that challenge?
What we do now is ask artists to get us involve in the entire album process, from the title of the album to even the sound of the album. Even when they're about to do a photo-shoot, we encourage them to involve us in that process so we can creatively compile an artwork idea that will compliment not only they're photos but the entire album.
Which project would you say has been your best work by far? 
I think everything that comes out of this creative space has been our best work to date. But I will say the one album cover that stood out for us was Khuli Chana's Lost in time cover which was a very big project for us considering that it was his second solo album.  We did a lot of work for that project and its one of those projects we did in a day.
During our visit at the Green Robot Design offices Kgomotso showed us this rad album cover from Jay-Z's 2006 offering, Kingdom Come. Something him and his team aspire to create for future album covers.
The Green Robot Design team has also dabbled into the corporate world and is currently designing artwork for the likes of Hard Rock Cafe' and Cappello's.