Known for his unique and extremely fun take on hip-hop and pop culture, iFani has collaborated with George Avakian on Turn It Up – a track promising to change the music game (but we'll let you be the judge!) George and iFani have partnered up with REDD'S for this new music video to take the spirit of the REDD'S Street Carnival to audiences across the country and beyond borders. 
ZAlebs spoke to the charismatic rapper to find out more about his joint venture with Redds and George Avakian. I asked iFani why he specifically chose to collaborate with the alcoholic brand: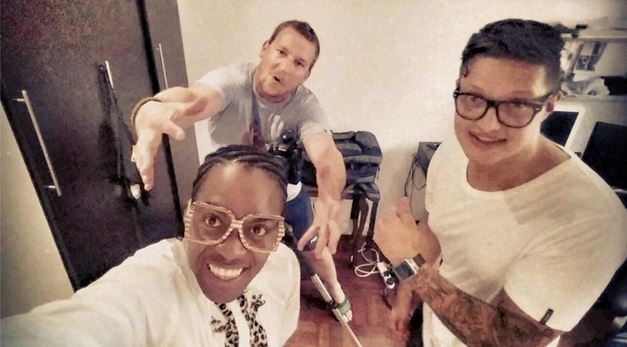 "The people at REDDS are all about that "Impossible to contain" vibe, so they looked at what I was doing and they booked me for a gig and where I absolutely blew them away. They were impressed at how, every time I performed, the crowd just could not contain themselves. So after my performance they approached me and asked what exactly I would want to do and if there was a place where the brand could come in and assist me with any project I had in mind. We then put our heads together and partnered up for this "impossible to contain" theme. That's how the Turn it Up song came about, which they've thoroughly enjoyed too."
With such excitement surrounding the "Impossible to contain" tagline, as well as the Turn It Up song itself, one can only imagine how crazy the music video is going to look . As a creative I asked iFani how much creative freedom he was given in being a part of the directing process of this video.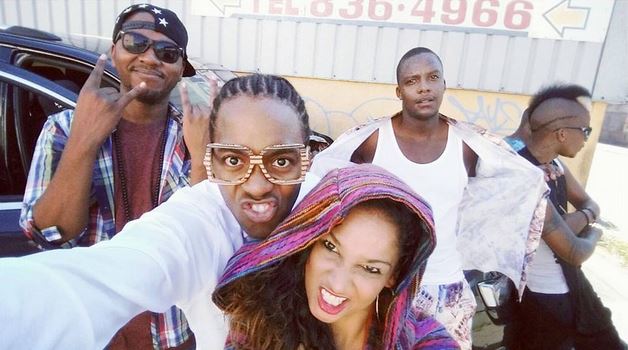 "Well it's not just a video that we're doing, it's an entire project which is comprised of several segments: The music, which is the Turn It Up song, the music video, the TV performances and then the live performances. I would encourage people to check out Live Amp tonight and they will witness what I'm on about."
With an artist like George Avakian featuring, it's clear that the Turn It Up song is going to be one massive explosion of creativity. iFani also talked us through his time with George in the studio and how the idea of the song came about.
"You know the song started off as just a casual conversation type of thing, I met George last year and we chilled for about 8-10 months doing no music at all, listening to music but not working on a project. Eventually the idea for the song came about and we began talking. What I like about my collaboration with George is that we're both dreamers. We're big dreamers and we love to creatively play in the studio. So with that creative synergy in one room, we both knew that this song was going to be a serious banger. We're at the point now where we've stopped collaborating for the sake of hype and money. George has had his hype and so have I. We're not trying to break into the industry anymore; we are now creatives doing what we want to do at our own pace."
Looking at iFani's collaboration with Redds I was eager to find out what he thinks of the relationship between corporate South Africa and local hip hop. Is that business relationship growing or do both parties still have a lot to learn about each other?
"I think the relationship is steadily growing right now but I wouldn't want to put all of the business responsibilities onto the corporates only. We're all businesses, whether you're a rapper or not, at the end of the day me as iFani, I am a brand and a business. So it's up to each business to go up to another sector and pitch an idea and if the idea is good enough the other businesses might buy into it. So we're not in an environment where corporates have to come in and give us money just because we're musicians. It shouldn't be like that. It should be a business venture between two businesses that agree that whichever ever idea one has in mind aligns with the missions and values of both brands. And I feel the collaboration between Redds and me has met those objectives.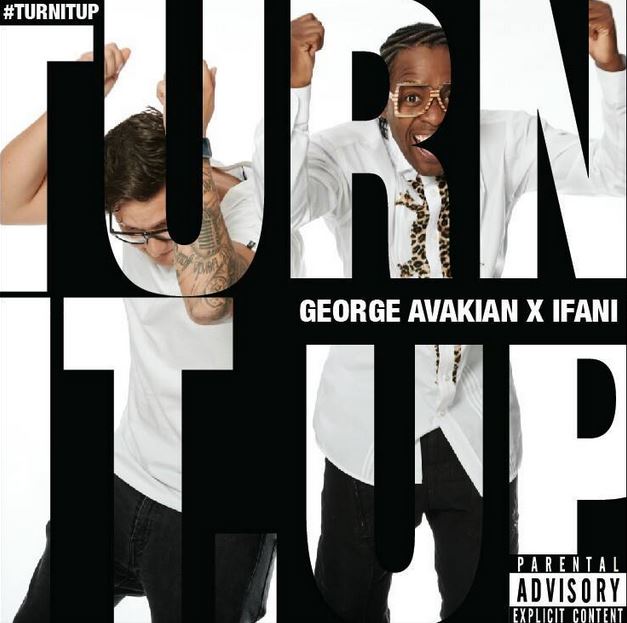 According to iFani, "Turn It Up" is more than a track – he and George have dubbed this the Turn It Up project as a production that will prove to be game-changing.
Catch iFani and George Avakian tonight on Live Amp at 9:00pm as they perform Turn It Up. Hit us up on all our social media platforms and let us know what you think about the song because we're loving it already!