This weekend by far belonged to the new kid on the block Uncle Vinny. The rising star recently celebrated his 19th birthday in Braam and his legion of fans flooded the streets. Videos from the celebrations have been shared on social media and we haven't seen anything this lit since Cassper's come up.
The celebrations were so lit that police had to come and shut down the party.
Ever since a video of him dancing to the
Yanos
trended all over social media, everyone has been curious about who uncle Vinny is, what he does and where he's headed. Chatting to
Scoop
and
Ms Cosmo
on their YouTube show, The PoPcast, the rising star opened up about who he is. Uncle Vinny describes himself as a presenter, events curator and plans to get into radio very soon.
He Grew Up In Hillbrow
During the interview, he revealed that he grew up in Hillbrow, where he developed his love for the game.
"I started doing theatre in Grade 4. I had the love of SA Hip Hop before I was introduced to Hip Hop. I'm more of a curious person. If I like something, I get to it fast. I just liked radio."
He continues.
"In Grade 7 we did this project in Hillbrow Theatre. We had a frequency where only people at the flat would be able to listen to radio. I tried radio in Grade 8 and they told me I was too young."
Then Bongani, who was a station manager at the time allowed Vinny to come and guest present. At the time they didn't have a presenter for a teen show.
Read More:
JazziQ Dragged On Social Media
Real Name
His full name is Kabelo Vincent Ndlovu. "
Vincent is my grandfather's name. It was passed won to me,"
he revealed.
He Went To An Arts School
Vinny went To NSA.
"If I didn't go to an art school, then there wasn't going to be a Vinny. I was going to join my friends and do crime,"
he said.
He Is Still A Teenager
Uncle Vinny is only 19-years-old. He recently celebrated his birthday. "ME AND AUNTY B LOOKING AT MY 19TH BIRTHDAY CELEBRATION."
His Father Is A Pastor
Believe it or not, the coolest kid on the block is the son of a
pastor.
"My dad has been the biggest supporter in my life," he adds. "He is the guy that would walk from Hillbrow at 9 to fetch me at
Braam
from a school show." His mom was not sure about him getting into the music industry.
He Avoided A Life Of Crime

Responding to
Ms Cosmo
about his childhood, he said. "If I want to steal I can steal. We've done it downstairs by the shop. Obviously as a small habit. When you are growing up in Hillbrow you get exposed to it at an early age."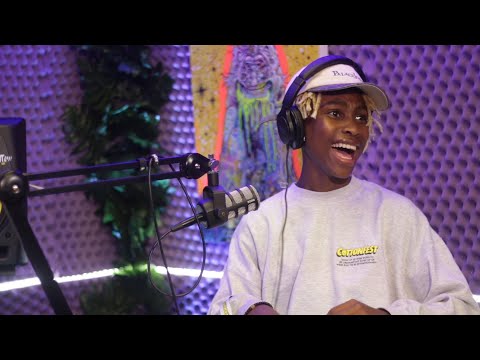 Read Next:
Candice Closes A Chapter In Her Life
Main Picture Credit: Unce Vinny Instagram Account @Khaya_Bhengu