When it comes to South African goalkeepers, one name that always comes up is Itumeleng Khune.
The Kaizer Chiefs star is considered one of the best stoppers ever to come out of South Africa.
However, injury, his love life, and off-field issues have taken their toll on him. Can he turn it all around in the future? We certainly believe so!
The basics…
Full name: Itumeleng Isaac Khune
Birthday: 20 June, 1987
Place of birth: Ventersdorp, North West
What does he do? Footballer
So who is Itumeleng Khune?
Born in Ventersdorp in the North West Province of South Africa, football has always been in Itumeleng Khune's blood. Itu's father, Elias, played amateur football, and he tried his best to impart his love of the game on his son. However, Khune was more interested in becoming a professional cricketer, with former Proteas spinner Nicky Boje his idol.
In order to support his family, though, Khune shelved his plans to become a cricket star, and instead went for trials at Kaizer Chiefs in 1999. Funnily enough. Khune trialled as a forward, but issues with his chest conspired to see him demoted to a ball boy. Difficult times often bring out the best in people, and that is exactly what happened for Khune. As a ball boy, Khune displayed incredible flexibility as he dived behind the goal to stop mishit shots from rolling away. His skills in stopping the ball caught the attention of Terror Sephoa, a youth coach at Amakhosi. The rest, as they say, is history.
Khune became a first-team squad member at Chiefs in 2004, but it wasn't until 2007 that he made his debut. Head coach Muhsin Ertugral took a chance on Khune when Rowen Fernandez left for Germany. A string of fine performances established Itu as the club's first-choice goalkeeper, and in 2008 he was rewarded with a cap for Bafana Bafana.
Both Khune's club and international career went from strength to strength in the years following his domestic debut, with the 2009 FIFA Confederations Cup and 2010 World Cup announcing the goalkeeper from the North West Province on the world stage. However, a red card in the World Cup was just the start of a difficult period that followed.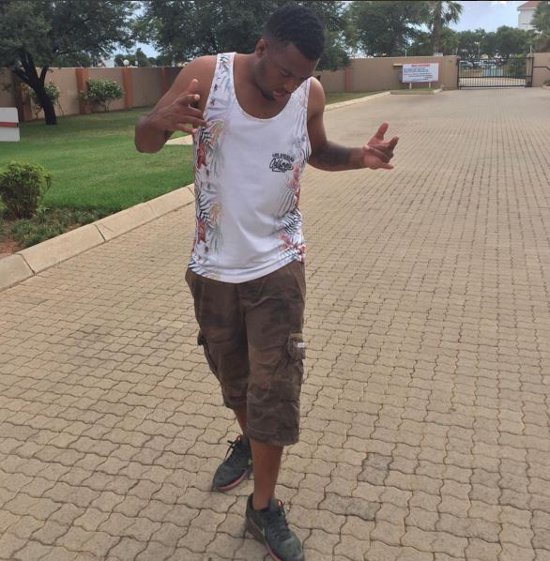 Injuries are a footballers worst nightmare, and Khune has had his fair share of them over the years. Just when he regains his form, another injury follows. Many believe that Khune peaked in his earlier years as a footballer, but it is just a matter of time before he puts his injury woes behind him and returns to the player South Africa fell in love with between 2007 and 2010.
A contract dispute with Kaizer Chiefs in 2015 nearly saw the stopper head overseas, but, sadly, injury meant that did not materialise, and he went back to Chiefs with his tail between his legs for the start of the 2015/16 campaign. That feud between Amakhosi and Khune saw the goalkeeper lose a few fans, as many believed he was 'greedy'. However, that issue is firmly in the past and Khune's future has been pledged to the Soweto giants.
Events away from the football field have been just as topsy-turvy for Khune. The goalkeeper was involved in a high-profile romance with television personality Minnie Dlamini for quite some time, until it ended in 2014. The duo was considered a power couple in Mzansi, but the pressures of juggling work and love meant it just didn't work out. Khune was accused of being a bad boyfriend to Minnie when the relationship ended, but that talk has since been quashed.
Khune is currently dating Sbahle Mpisane, but that relationship has also been rocked by allegations of infidelity by local newspapers. However, that talk has also been rubbished by Itu, and he continues to profess his love for Sbahle all over social media to this day.
For a player as high profile as Khune, there is always going to be talk behind his back, but right now, the best thing for Khune is for him to keep his head down, focus on his football, and ensure he does not let any issues off the pitch affect his game on it. Many are rooting for Khune to return to his best form (including us) and become an asset to South Africa once again, but that might take some time, and any distractions are likely to hamper that ever happening again.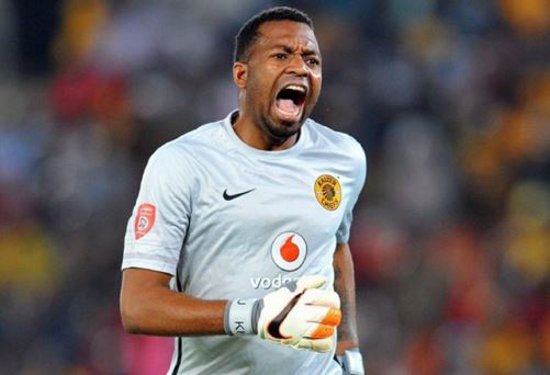 What Itumeleng Khune has said…
On being branded 'greedy' (Soccer Laduma): "I don't talk about such things because I am a private person. Pay cut or no pay cut, I am playing football again. I am happy, so that means I am not going to worry about a lot of the negative stuff that has been written about me. I have never been greedy in my whole life. I don't want to go into details and I won't speak specifics. Negotiations for a new deal are a two-way stream and even though I was offended by reports that I was looking for an exuberant pay cheque, that was and is not the truth."
On him cheating on Sbahle Mpisane (Instagram): "I don't buy papers anymore cause all they write about us is pure lies."
READ: Riky Rick, Pearl Thusi, and Bonang Matheba's Spotlights
On him being a bad boyfriend to Minnie Dlamini (Instagram): "This is my humble request once again, these journalist think they can write whatever they think is good for them to sell a paper but take bread out of our mouths, they write lies about us week in week out cause I was crowned a #champion yesterday so they thought they were going to take my shine away just like that. They are wrong cause some of their writers told me that if they don't have anything to write about they just cook up something around ItuKhune cause he sells their papers.our surnames are being misused in wrong reasons,do these people ever consider or think of our family members or people that looks up to us "Nope".this has to STOP cause we are Role Models to many but yet we have journalist who destroys our careers just like that.how are we supposed to keep our people Positive while other people keep them Negative.we trying really hard.so these people are out there to destroy some of us.don't let them fool y'all with their lies."
Itumeleng Khune in the ZAlebs news...
Image Credits: Instagram