ANN7 has just announced that Wiggle Wiggle hitmaker, Jason Derulo, will be performing at the ANN7 South African of The Year Awards.
Usually when an international star is announced to be performing on our soil, the news is met with great excitement on social media, but it seems like some South Africans aren't all that bothered this time around.
Could this be because he dumped the gorgeous Jordin Sparks over the phone after a three-year relationship? Maybe it's because people just really don't care about Jason Derulo anymore?
Jason Derulo is coming to SA Mhmm k

— AmandA (@_CadBury_) August 5, 2015
Jason Derulo can't be the cheapest act from overseas 😕

— Abuti Taboo (@KingYllos) August 5, 2015
Who keeps inviting Jason Derulo to perform here?

— Buntu Ngcuka (@buntuthatsme) August 5, 2015
Even with a free meet and greet ticket Jason Derulo can miss me 😔

— Abuti Taboo (@KingYllos) August 5, 2015
Jason Derulo to perform at the South African Of The Year Awards in October. Who's excited?

— Just Curious (@JustCuriousZA) August 5, 2015
If he had stopped producing music after 'in my head' I probably would care, but you know, stubborn @JustCuriousZA

— Kate Nokwe (@KateNokwe) August 5, 2015
Goodness! And here we thought Jason Derulo was actually a great performer who people would "kill" to see? But we're sure some people will be excited to see his ridiculously ripped body?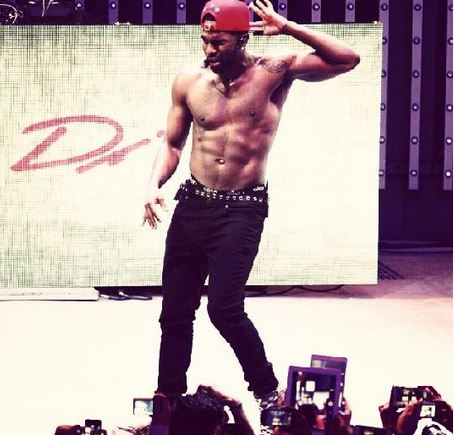 Image credit: Instagram