It's a brand new week and with everything that's brand new we also believe that it's important to introduce some fresh new talent into the ZAlebs circuit. Therefore this week we not only feature an artist that everybody should look out for but we also consider him as a great candidate for our ZAlebrity crush of the week.  Without further ado ladies, we're proud to introduce you to: rapper, stylist and street hustler Jean Daniel Kanza.
Preparing for our telephonic interview, Jean answers the phone with what we'd consider as a very unsettling tone.  We immediately wonder what could be the matter, due to the fact that most celebrities we've interviewed in the past have consistently expressed a sense of glee when called by ZAlebs.   To our relief it had nothing to do with us, this is what he had to say:
"I just received some bad news from a certain radio station.  We released this Dub Step single to them today but the person who's liable for the Dub Step play list felt that the song wasn't good enough but I know it's an awesome song.  According to that particular person the song is not Dub-Step but that's how Dub Step sounds like in Europe now.  The genre is becoming less grimy and more radio friendly."
To relieve Jean from his distress, we decided to place his new Dub Step single for our readers to hear and judge for themselves if this single is Dub Step worthy. Check out his single, "Drop the Bass" here.
After we were sure he was a little more cheered up, we moved on to more important questions for th interview:
Some of our readers might not be familiar with who you are and what you do.  In a concise way, how would you introduce yourself to the world? 
I'm an amazing individual who is always willing to learn and I like to defy the status-quo.  Conforming is not my thing whether it be in fashion, music and life in general.
Doing our research you come across as someone who is very fond of fashion.  Did you attend STR CRD and what are your comments about the event?
Yes I was there, there's actually a young brand from my neighbourhood who call themselves Creative Mind.  They're the one brand that really impressed me; I've actually approached them to do a couple of design for me in the near future.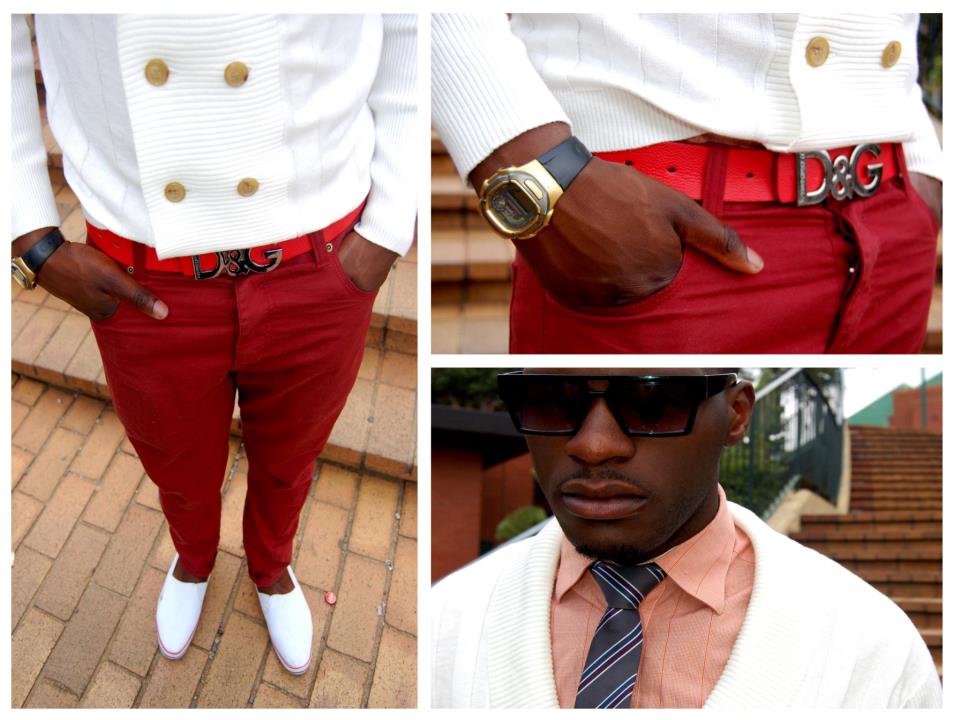 You come across as someone who's always rooting for the underdog.  What do you feel the entertainment industry does in order to make it really difficult for the underdog to thrive in this game?
There's absolutely no platform at all for the underdogs- And believe me, I consider myself an underdog.  If you look at the international platform young people get a chance, whether it is in the arts or sports. Whereas in our country it's always the same people who help each other. Experiences and avenues are spread amongst themselves and there's hardly anyone grooming of young up and coming talent.  It's the same guys getting the same gigs and same opportunities so we need to change that and give fresh talent a chance to at least place their foot in the door.
Music wise you've mentioned that artists like Tinie Tempah have had a great influence in how you create your music.  The track that you spoke of earlier on does it also bare some Tinie Tempah influence? 
To be honest with you Tinie Tempah has been my influence for the past two to three years and this song is like a direct mimic of one of his songs.   It sounds nothing like a Tinie Tempah single but it has those elements that you can identify as a Tinie Tempah song.  I just love how he combined rap with the European sound and was just able to cross over internationally and just the way his songs are structured is just amazing to me.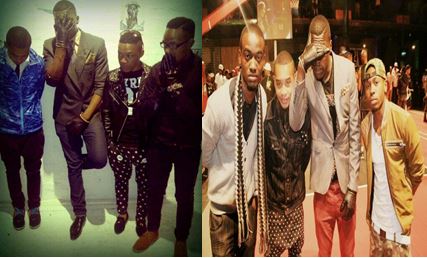 Why do you always cover your face in pictures, you're not exactly an ugly looking guy?
 [Laughs]  Honestly I just want my style to do the talking and not my face.  I've never been about showing my face and sometimes I just do it becuase you never know maybe the lips are dry and I just don't feel comfortable enough to take a picture with my dry lips [Laughs] just to be on the safe side.
What do you think of this week's ZAlebrity Crush? Let us know what you think of Jean Daniel Kanza's single in the comments below, and make sure to check out his Twitter Profile.