Jub Jub is a South African hip hop artist who worked his way up the ranks but had his career cut short over an accident that claimed the lives of four children during a drag race.
He served his term and returned to society a changed man with a dedicated mind of growing his brand.
Jub Jub landed a role on being the host of one of the shows for Moja Love,
Uyajola 9/9
and he captured the hearts of many. He has the streets taking almost every week because of his hosting skills.
Although the show has landed the personality a few haters, Jub Jub, however, has no time for those hating on him as he is hard at work exposing cheaters.
This is Jub Jub's biography.
Jub Jub Ndikhokhele Remix
As soon as Jub Jub was released from prison he made it clear that he was a changed man and was set to do great things and prove that he had really changed.
The man is known for one of his greatest tracks
'Ndikhokhele'
which was an instant hit when he released it back in 2007. Fast track to 2020, Jub Jub released the remix to the hit and he did not disappoint. The video and official audio received tens of thousands of views on YouTube and the rave reviews just kept coming in.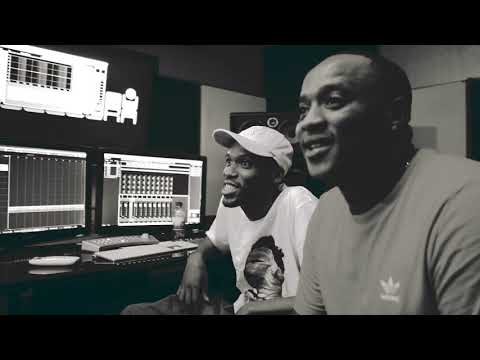 Featured on the song is afro-soul singer Nathi, gospel heavyweights
Rebecca Malope,
Lebo Sekgobela, Benjamin Dube, musician Mlindo The Vocalist, Tkinzy, Judith Sephuma and the new kids on the block Blaq Diamond.
However, many wondered why Samthing Soweto wasn't on the remix as he's known for his high ranging vocals. Jub Jub came clean as to Samthing Soweto was not there and he revealed that Samthing Soweto didn't want to work with him.
Regardless of the reasons that Samthing Soweto may have, it is a great song. Take us to church Jub Jub.
Jub Jub Shot At
Controversial Uyajola 9/9 host Jub Jub,
left his fans concerned after posting a snap of a broken glass of a car on social media.
Jub Jub
who often lands himself in hot water by exposing infidelity on the show, is always targeted by cheaters who often spew bile on him, and threaten to retaliate for exposing them.
The picture of a broken glass hit by a bullet, had many asking him whether he is okay, or
cheaters
are after him to retaliate.
Although some fans were left concerned about his safety, some warned him about his job and said more is yet still to come.
Jub Jub New Show
Well,he might have received some threats from fans, but not all hope is lost as he continueds to fix the country and has the ladies excited as well. In the middle of a heated episode of
Uyajola 9/9 where Jub Jub's life was threatened,
a trailer of his new show hit the screens and immediately caught viewers attention.
The show is titled You Promised To Marry Me and it is about people who were promised marriage however ended up not getting married.
Judging from the trailer, it is women who are fed up with waiting for their chance to walk down the aisle, or simply women who never got to experience their dream wedding all because the fiance decided otherwise.
The show had viewers excited as it promises to be a hit and drama filled.
Jub Jub Age


Jub Jub was born on the 29th of June in 1980. He is 40-years-old.




Jub Jub Early Life

Jub Jub was born and raised in Soweto, Orlando East.

Jub Jub was named Molemo Maarohanye. He was raised by both his parents in a family of five.

After finishing his Primary Studies, Jub Jub got a scholarship to go study in the United States.


Jub Jub Education

Jub Jub was fortunate to score a scholarship and attended La Guardia High School for Performing Arts in New York, Manhattan.


Jub Jub Relationships



Before his sentence, Jub Jub was in a relationship with Kelly Khumalo in 2010.


The two were blessed with a son, Christian.


Jub Jub and Kelly Khumalo had a turbulent, which ended when Kelly Khumalo made claims that Jub Jub had been physically and emotionally abusing her.
Kelly made headlines
went on an episode of Behind The Story where she made it clear that she does not need Jub Jub's help to raise their son and she wants nothing to do with him.
In an interview with News24, Jub Jub did reveal that he's a married man, but he did not disclose the identity of his wife. and when asked, he said he had married for a long time and his wife stood by him during the most difficult times when he was in prison.
Also read - Jub Jub To His Son: I Can't-Wait To Wrap My Arms Around You
Jub Jub Career
Jub Jub grew up being passionate about the entertainment business from a young age.
He grew up intending to be a giant gospel rapper on the continent.
Music
Jub Jub had his debut album in 2006 when he released
The Rare Breed
that had a good market reception throughout the country.
In his album, he had the hit song,
Good Time Of Your Time
which saw it gaining more airplay and it was aired on television musical channels.
The song saw Jub Jub being invited to sing it at the 2006 Metro FM Music Awards.
Jub Jub released his second studio,
My Shine
- in 2007, which grew his fan base exponentially and had the song
Ndikhokhele
, translated to
'guide me Father'
, a smash hit that got everyone hooked to it.
Ndikhokhele was a collaboration between Jub Jub and the Jaziel Brothers, a gospel song that united musicians from different spheres and genres. It is a song with Hip Hop elements and also a different element to the approach of gospel music.
Jub Jub was already in the limelight, had him become one of the most decorated gospel rappers in the country. The song Ndikhokhele was nominated for multiple music awards.
It was nominated for the 2008 SAMA Awards for Best Hip Hop category and the Song of the Year category. It was also nominated for the Metro FM Music Awards for Song of the Year in 2008.
Jub Jub was recorded to have sold 150 000 copies (X5 Platinum) according to RiSA. My Shine exceeded everyone's expectation to become one of the most celebrated Jub Jub albums in South Africa.
In 2009, he launched his record label, Rare Breed Entertainment where he worked closely with Sheer Music.
In his musical journey, Jub Jub has collaborated with different award-winning artists that included Thembisile Ntaka, RJ Benjamin, Lungelo, BonezittoAmu, Zwai Bala, and Guffy Pilane.
Jub Jub had the opportunity to release his first single, after prison, Ke Kopa Tshwarelo (Please forgive me) in 2017. He then released the video for the single in 2020.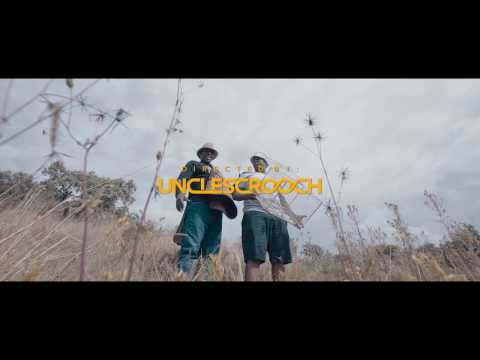 During an interview, Jub Jub even revealed that he was a changed man who was ready to do great things in the country.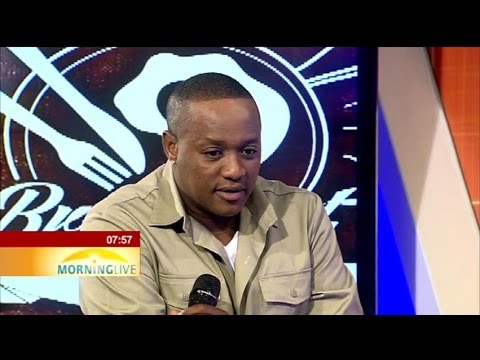 In 2019, featuring former idols contestant Mthokozisi Ndaba, Jub Jub released the single, Rapela that translates to
'Pray'
in English. The song carries almost the same tone and message as
'Ndikhokhele'.


Songs
Ndikhokhele
Love You 'Til the End
Good Time of Your Life
U Can
Phind' Ukhulume
Iyeza
Khal Eskabani
Shammbula
Good Time
Rapela


TV - Uyajola 9/9

Jub Jub is the mastermind behind the new show which is getting more viewers each time it airs, Uyajola 9/9, as it seeks to expose infidelity.



It is the South African version of Cheaters, which features different dramatic revelations of cheating moments.

In his first official interview after he was released from prison, Jub Jub mentioned that he was working on a show which will be the first of its kind in the country.


I am very proud to be pioneering a show that is a very first of its kind in Mzansi. There is no doubt that cheating and infidelity are social ills that are wreaking havoc in South African communities. Therefore, my quest with this show is to shed light on the impact infidelity has on all affected individuals. As you can imagine doing a show like this takes a lot of courage as you are dealing with people's lives and their pain on a daily basis. I'm telling you it's not for the faint-hearted.


Jub Jub believes that through the show, he will be assisting South Africans who need answers and learning if they are being cheated on.



"I am a firm believer that once people have answers they are able to make informed decisions about themselves and their relationships moving forward."


Jub Jub's presenting skills have been celebrated for growing the channel and the program to being what it is today.

Even celebrities have weighed in and praised Jub Jub for being fearless with the different cases that he handles on the show.


Jub Jub Prison Sentence


Jub Jub alongside his friend Themba Tshabalala caused an accident on the 8th of March in 2010. According to the court report, they were drag racing under the influence of hard drugs on a public road near a school and that accident led to the loss of four school kids and two more suffered permanent brain damage.

On the 5th of December in 2012, Jub Jub and his friend received a 25-year jail sentence each, for attempted murder and three related offences which also included driving under the influence.

In 2014, two years after serving - they had an appeal on the 7th of February 2014. Later on, during the year on the 8th of October, their appeal was successful and the murder ruling weighed down to culpable homicide and their sentence reduced to 10 years starting from their initial arrest in 2012.

In 2017, Jub Jub and Themba were both released on parole after serving over 4 years of their sentence.
Jub Jub Abuse Allegations
The South African legendary singer, Kelly Khumalo had an interview with MTV Base in 2016. During the interview, she accused Jub Jub of physically abusing her.
According to Kelly Khumalo, during Jub Jub's 2010 arrest, she was
Dealing with a partner who [was] going through a very serious case, who was also very abusive, emotionally and physically.

Jub Jub however, denied the accusations. In 2019 Kelly Khumalo revealed that to protect her son from all the hurt, she does not allow Jub Jub to see him.


Jub Jub Philanthropy

In 2017, Jub Jub launched the Jub Cares Foundation which he says he started as a way of giving back to the community.

After being released from prison, Jub Jub said he had a renewed purpose to positively impact the lives of young people. Through the foundation, Jub Jub does school visits and do motivational talks.


Jub Jub continues working on his brand and growing his name through the television industry. He is a firm believer of showing change through his actions.



Main image credit: ZAlebs.com