Khuli Chana
is one of the prominent veteran rappers in South Africa.
Growing up with the love for music, Khuli Chana started a rap group called Morafe which allowed them to create their rap style which is today dominant in the North West province.
He has influenced the likes of
Cassper Nyovest
and worked closely with the late HHP in creating a new wave of hip hop,
Here is Khuli Chana's biography and how he rose to fame.


Khuli Chana Age
Khuli Chana was born on the 27th of August 1982. He is 37-years-old.
Khui Chana Early Life
Khuli Chana was named Khulane Morule at birth.
He was born in the Mmabatho, North West Province and started rapping at a young age.
Khuli Chana learned different forms of expressing himself artistically, which saw him flying to international scenes. He became the first South African hip hop artist to win Cannes, Bookmarks, Lourie's awards after releasing his major successful album
MotswakOriginator
.
Also read:
Moja Love Lambasts Fake Twitter Accounts


Khui Chana Career
Khuli Chana started his career at a young age and he became a member of a rap group called Morafe.

The group soared to fame in 2005 after releasing their trilogy album, Maruapula The Anticipation and it was the moment that led Khuli Chana to be recognised in the mainstream for his lyrical genius and content.


In 2009, Khuli Chana decided to pursue a solo career.
He released two studio albums, namely his debut album
The MotswakOriginator
in 2009 and his debut album
Lost In Time
in 2012.
Along with
AKA
, and Stogie T, Khuli Chana joined the judging panel of The Hustle in 2015. This was a chance for upcoming artists to show their talents and AKA, Stogie T and Khuli Chana were to there to give those participating the guidance they needed.
The MotswakOriginator included hit singles such as
"Tswakstikem"
and
"Freshne"
. The album also received the Best Vernacular Hip Hop Album award at the South African Traditional Music Awards (SAMAs).
In 2018, he released the hit single W'angthola which featured Durban native Aewon Wolf.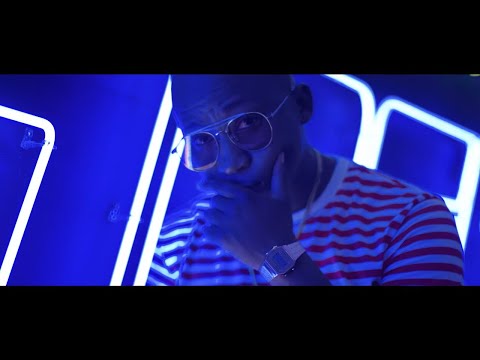 Khuli Chana Relationships

Khuli Chana started dating Asanda Maku in 2010 and they both had a daughter, Nia Lefika, who Khuli Chana says she's the reason he fell more in love with his music.

Nia Lefika was born on the 10th of July in 2013.


Khuli Chana is married to one of the most noticable female disc jockeys in the country,
DJ Lamiez
.
The couple tried to keep their relationship under the carpet, but their holiday to Zanzibar in 2019, led people to believe that they are an item.
Later in 2019, they tied the knot.
Khuli Chana Awards

Khuli Chana is an award-winning vernacular rapper who has collected the following awards since his debut in the music industry.

2009 - Channel O Music Video Award for Best Newcomer (Won)
2010 - South African Traditional Music Award for Best Vernacular Hip Hop Album (Won)
2010 - South African Music Awards for Best Rap Album (Nominated)
2013 - South African Music Award for Album of the Year (Nominated)
2013 - South African Music Award for Male Artist of the Year (Nominated)
2013 - South African Music Award for Best Hip Hop Album (Nominated)
2014 - South African Music Award for Best Music Video of the Year (Nominated)
Khuli Chana Business
Over the years, Khuli Chana has established himself as a brand.

He has worked with One Source, a multi-disciplinary project collaborating with Absolute Vodka which has seen him travel the content.


He owns the music record label, My Throne Records. With his record label, the rapper aims to grow and nurture talents of upcoming young rappers.
Khuli Chana Shooting Incident
On the 28th of October 2013, Khuli Chana was involved in a shooting that happened in Johannesburg.
A case of attempted murder was opened after Khuli Chana was wounded by police.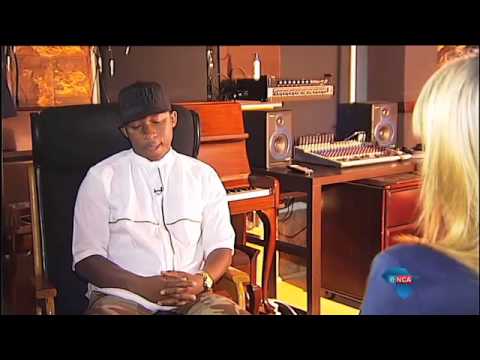 It was confirmed that. Police from Bedfordview were in pursuit of kidnappers and they mistakenly took Khuli Chana's luxury Sedan to be that of the kidnappers. According to Lieutenant Colonel Lungelo Dlamini,
"It is alleged that as they [police] were trying to stop the vehicle, it drove away at a high speed, several shots were fired and the driver lost control..."
The shooting happened at the Caltex garage on the enroute highway in Midrand. The kidnappers had chosen the Caltex garage as their ransom collection point but when the cops arrived there, they mistakenly took Khuli Chana to be one of the kidnappers.
In 2013, Khuli Chana sued the Minister of Police for damages that occurred and the possibility of him losing his life to police brutality. It is reported that a financial
settlement, which has not been disclosed, was agreed
on by the SAPS. and Khuli Chana
"I am thankful to be alive. Justice has been served. I want to put this behind me and focus on the future and my music, which I want to be my greatest legacy beyond this trauma,"
Khuli Chana continues growing his brand internationally. As a businessman, family man, and a musician, we surely will be hearing about his next moves.
Read more:
Caster Semenya Biography: Baby, Age, Education, Early Life, Wife, Career, Controversy, Brand Endorsements, Philanthropy, Net Worth


Image credit: ZAlebs.com