In case you were wondering, Donald is still on the market. The singer, who was previously romantically linked to Pearl Modiadie, shared his relationship status on Twitter.
This comes after there was speculation about Donald and Babalwa Mneno's relationship - these two had the whole country asking are they, or aren't they? Drum reported that the two were spotted and appeared to be very cosy at Cacoon Lounge in Sandton last week. But both Babs and the singer quickly shot these rumours down.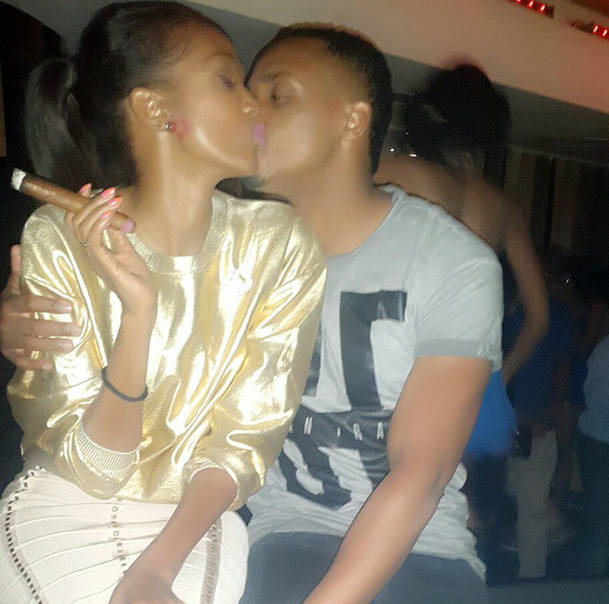 Donald informed his Twitter followers that he's still single. He wrote:
LADIES Im still very much a SINGLE man. 😊

— #BlackAndWhite (@DonaldInDenial) March 5, 2015
Barbara also played her part in clearing these rumours when she referred to Donald as her "lil bro". Although Donald and Babs hooking up wouldn't be such a bad idea, I'm still hoping that the singer and Pearl Modiadie could one day patch things up.
But that might not happen any time soon. In an interview with Bona magazine, the Zaziwa presenter said about the Over the Moon singer and their failed relationship: "Donald is an amazing, loving guy; and I'll always care and be supportive of him. I'm very proud of his success because I know the journey he traveled to get where he is now. It just didn't work between us."
Pearl also described Donald as "a good guy and the loyal, marriage type."  She told Sunday World earlier this year: "There was love, we loved one another. I think that's one of the reasons why we still can be friends even today."
I think they make the cutest couple. I understand where she is coming from its just a pity that we won't get to see what kind of power couple these two could have been had things been patched up.  I'll leave my romantic heart to hope that one day they do get back together one day.  Well, that's if Pearl hasn't found another man by then!