Lady Zamar's biography reads like a fairy-tale - a small-town girl who went on to become a national star.


Two years after the release of her debut solo album,
Lady Zamar
remains one of the biggest female artists in South Africa.
The singer and songwriter, who is known for her house sound, has won several awards and sold scores of albums.


She attributes her love for music to her upbringing. Music was a big part of her family.


"My dad absolutely loved singing and being our vocal coach and tutor. My mum loved family worship and whenever she had those, she would have us singing hymn notes and my dad was very particular about how you would sing. He would always put us in musicals, always insisted that we watch musical shows, I remember watching the Phantom of the Opera, it was a three-hour show and I was moved beyond," she told
ZAlebs
in an interview.
This is Lady Zamar's biography.
Lady Zamar Rape Story
Lady Zamar Rape Allegations
Lady Zamar has revealed some rather shocking details about her relationship with Sjava. Firstly, Zamar went on a twitter rant where she aired
Sjava's dirty laundry
that has the whole of social media shook. Apparently, whilst they were dating, Sjava was already a married man.
Lady Zamar was tired of all the questions and she decided she had had enough and she went on a tell spree on twitter.
Just when we thought we had seen and heard it all, Lady Zamar drops another bomb on us. In an interview with
Sunday World
, it was revealed that
Lady Zamar
has opened a case of rape against her ex boyfriend
Sjava
.
Lady Zamar was allegedly raped by Sjava
while they were still together in 2017. The allegations sent the whole of social media in a tail spin as some believed Lady Zamar, but some did not.
Sjava broke his silence
when he came out to clear the air about the whole matter.
It takes a lot of strength for one to come out with such news to the public and Lady Zamar has done just that. You be the judge. Is Lady Zamar innocent or she is just drawing attention to herself?
Lady Zamar's Real Name
Lady Zamar's real name is Yamikani Janet Banda. She picked her stage name because of its deep meaning. In Hebrew, Zamar means to "praise, sing or worship" God through music. Her real name, Yamikani, also means "praise" in Chewa.


Lady Zamar Age
Lady Zamar's age is a bit of a mystery as the star has not publicly stated how old she is. The songstress threw herself a huge
birthday party in June
2019, but there were no balloons or candles with her age.
She used the hashtag, "Zamar Birthday" when posting pictures of the day on social media. One publication put Lady Zamar's age at 29, while several others claimed she is 34.
Lady Zamar and Sjava
Like her age, Lady Zamar's relationships are a secret. The
Cotton Candy
singer dated fellow musician
Sjava
for two years before revealing they were a couple – the same day
she confirmed their break-up
!
"Yeah we dated from June 2017 and ended things March 2019... That's all so y'all can stop with the questions…Yes he denied it to the media but that's coz we wanted it to be a private thing... Cats out the bag I guess.. such a pity it had to come out this way," she tweeted.


While many of her fans think she is engaged or married, Lady Zamar does not have a husband.


Lady Zamar New Love
All hope is not lost when it comes to the love department for Lady Zamar, because it seems she has found new love. After
breaking up
with fellow musician,
Sjava
her legions of fans had been eagerly awaiting to catch a glimpse of the new man in her much-guarded love life. Here he is.
The recently had a
baecation in Angola
and they seemed to be having a wonderful time.
Lady Zamar Family
Lady Zamar was born in Gauteng's Tembisa township. She later moved to Mamelodi in Pretoria, where she spent most of her childhood. The musician described her upbringing as confusing at times because she had to embrace two cultures. Her father is from Zambia and her mother is a South African.

Her parents could not understand each other when they first started dating and used English as their main form of communication. Because of her diverse upbringing, Lady Zamar does not sound like the average girl from Tembisa and has been accused of trying to be American. The singer has brushed off the criticism in the past, describing her heritage as a "curry pot" - a mix of more than one culture.


Lady Zamar Career
Lady Zamar gained fame as one-half of Junior Taurus. The duo's Cotton Candy album was a hit and produced tracks such as 'Mamelodi'. But it wasn't until she released her debut solo album, King Zamar in 2017 that she became a household name. Lady Zamar admitted that going solo was nerve-wracking, but the decision paid off. King Zamar won several awards, including a South African Music Award (SAMA) for 'Best Dance Album'. The album reached double-platinum status in 2019.


Lady Zamar released her second studio album, Monarch, in June 2019. She told ZAlebs that the 20-track album was a mix of kwaito, rap, pop and house music. The singer also explained the meaning behind some of the songs.


"'Sharpshooter' is one of my favourite songs! This is another reference to Greek mythology. Imagine Cupid was not cute and innocent. What if he was an actual sniper, going around demolishing people with their arrows of love. The person in the song is saying "Yeah I get that I'm supposed to be in love with this person because Cupid said so but Cupid is a mercenary and I ain't about that life," she said.


Lady Zamar has produced several hit songs since bursting onto the music scene. Some of her hits include This Is Love, My baby, Sunshine, Adore and Charlotte. But according to Lady Zamar, her best is yet to come.

"I doubted that I could make another album that would match or even surpass King Zamar. I thought, 'Maybe it is beginners luck'. I didn't know how to go back to making another King Zamar, but I also could not figure out how to make a Monarch... It was a really challenging project because I didn't know I could supersede myself. Being compared to every single woman in the industry that comes up. Every time there's a new woman who's doing that music, you've got to compare me to her. It's exhausting sometimes," she said on Instagram.


Adore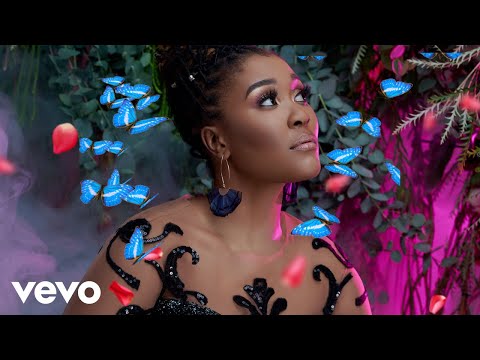 Charlotte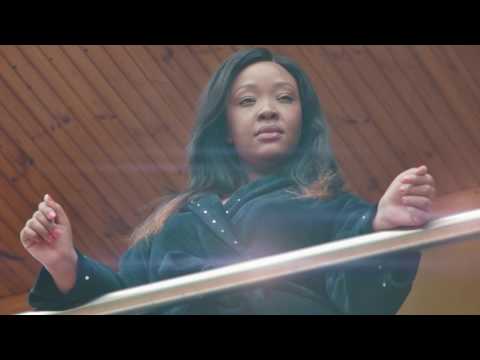 Lady Zamar Controversy

Lady Zamar is not only respected by her fans and music critics but her fellow musicians adore her as well. Stars like Prince Kaybee and Busiswa have heaped praised on her. But one artist who does not appear to like Lady Zamar is Babes Wodumo. The Wololo hitmaker made headlines in August after a viral video showed her making fun of Lady Zamar's acne.

Babes Wodumo was watching an episode of Idols SA at the time. She initially claimed a hacker was behind the video, but later admitted that the voice heard on the clip belonged to her. Lady Zamar said she was "horrified" when she saw the video but did not care what her haters had to say about her.



Main image credit: ZAlebs.com