Yes we know he is a married man, but can you blame us for lusting! Lehasa has been named as the brand Ambassador for Supplements SA.
"I am truly blessed to be associated with Supplements SA, I have always had an interest in sports and fitness yet I was always chosen last for any sports teams. I used to be very skinny and not built, but after high school, I committed myself to changing these shortfalls," says Lehasa.
We also wanted to know more about this brand the Rockville star is now representing.
" It is a South African premium sports, weight-loss and wellness supplement company based in KwaZulu-Natal, which provides high quality, cutting edge supplementation to the bodybuilding and sports industries and the public at affordable prices."
We have seen many celebrities getting endorsement deals, but what is an exact role played by a brand ambassador?
"I promote Supplements SA as a brand through my various endeavours and channels including Twitter, Facebook, Instagram and various other interviews. Supplements SA provides me with all supplements I use," explains Lehasa.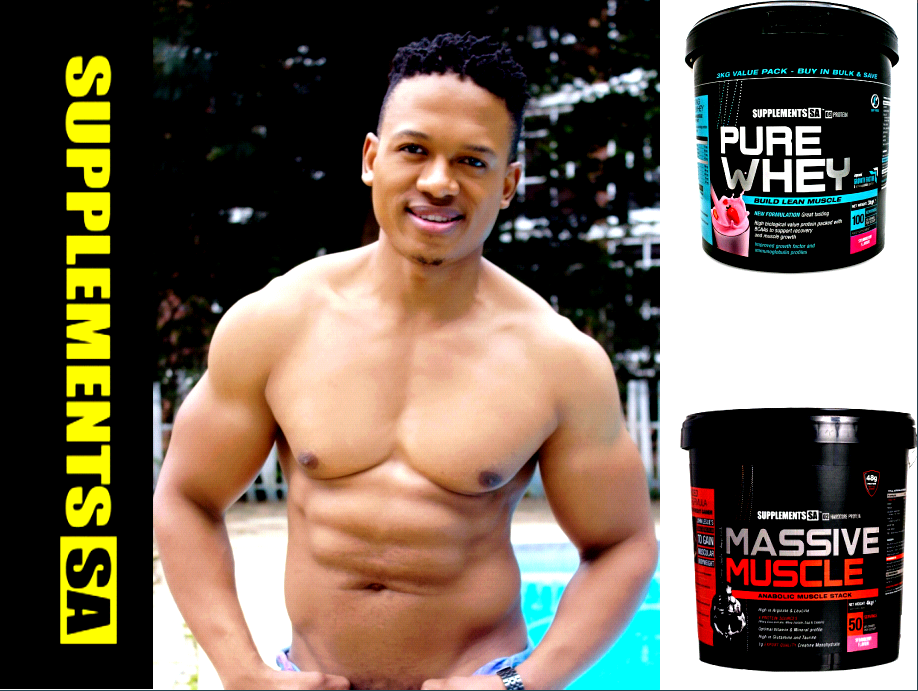 Lehasa had another surprise for us.  He said he is also a rapper!
"I am currently recording my debut album. I am a rapper as well as an actor and a writer. The first single will be dropping soon," he says.
He closed the interview with a little motivation for South African women (aaah cute!).
"Beauty is not an aesthetic, it's a personality trait. I strongly believe that all women are beautiful and that they should let that beauty from within shine no matter what anyone else has to do or say about it."
Journalist Siphelele Buthelezi is fascinated with Le good life, enjoys SA and international entertainment and fashion.