Lerato Kganyago is one of South Africa's most recognizable faces. Her work all across television has earned her widespread plaudits and she can now be seen in front of the camera on SABC 1's popular show, The Link. After being announced as Always Platinum's newest ambassador this month, we knew we had to take the opportunity to speak to the lively and bubbly presenter. We chatted about this endorsement as well as touching on her love life, and other ambitions in her career.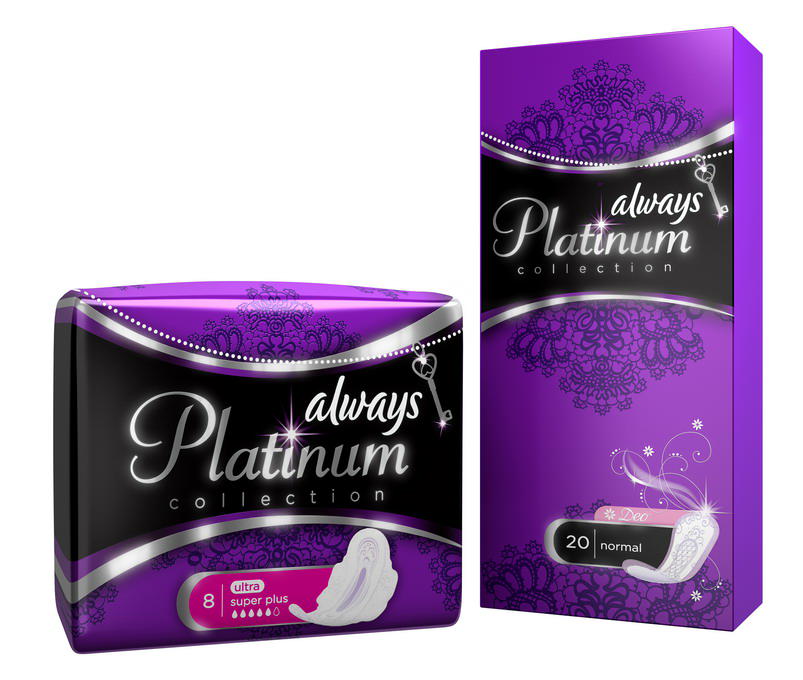 Congratulations on the Always Platinum deal; You must have had so many people congratulating you, how have you enjoyed the aftermath of the announcement?
Thank you so much. I'm really happy about this, it's an awesome opportunity. It's also my first proper endorsement. I've got a partnership with Diva Divine, but this is the first official (Paying!) Endorsement and I couldn't be more proud of myself. 
We're a little embarrassed to admit, some of us at ZAlebs HQ didn't know what Always Platinum was. Were we the only ones?
All the guys didn't know what it was, and a lot of ladies too. But that's fantastic because it means those people had to go out and search for the product and thereby know what Always Platinum is. Not only is the brand getting added exposure, but we've made it very sexy, very feminine and all round impressive. To be a part of this is wonderful. 
A friend of mine is in London and apparently they were talking about my deal and wondering what the product would be and what the endorsement would entail. After I explained everything they were like "Really?!" [Laughs] but the response has been more than I expected
Does it feel great to not only be a leading lady in your industry, but to be representing such a powerful female brand?
Definitely. If you look at the person I am, I'm all about women, I love to inspire women and have them realize that we can go out and grab whatever chances we want to. At the end of the day its about uplifting one another and thats what I want to use this platform to do. I love the industry and I love encouraging my fellow ladies to push on further in any way they can, and the Always Platinum endorsement is  only going to help me do that even further.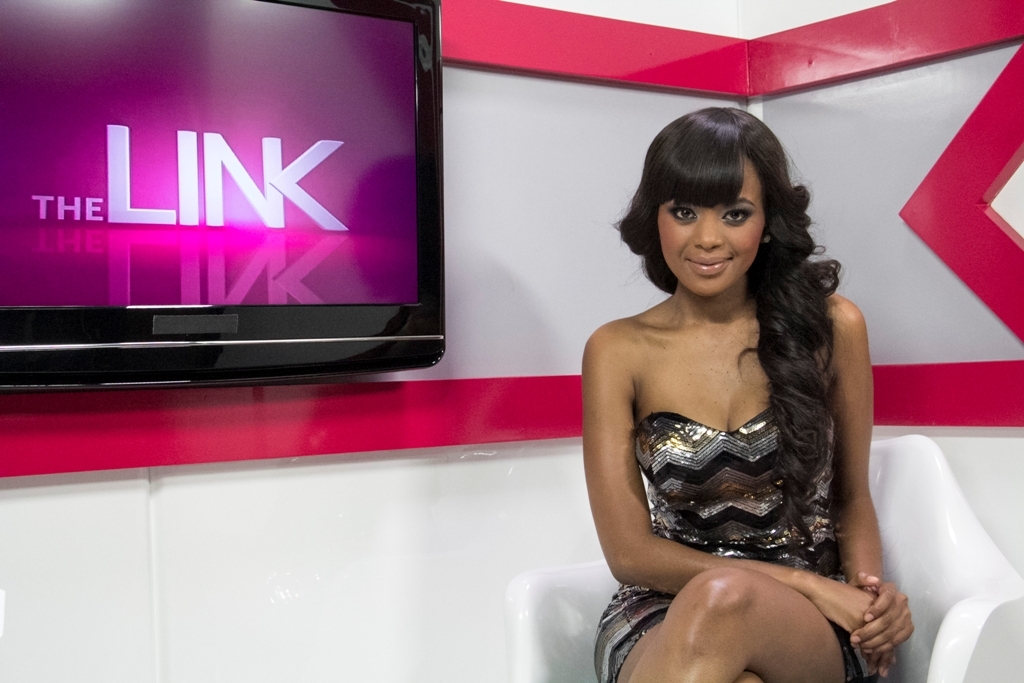 But thats not all you've been doing for women, or even young girls, is it? Tell us a little more about Make A Girl Smile?
Make a Girl Smile is one of my side-projects. Basically its an initiative to donate Matric Dance dresses, and for the next 2-3 months we're going to be pushing for that. How it basically works is that we get people to donate dresses that are still in good condition that they don't wear anymore, and we give those dresses to young girls who can't afford to buy a dress for their matrix dance. Last year we had a great response and this year we're hoping for more of the same. People really appreciate such gestures and I'm looking forward to helping put a smile on somebody's face.
Its been a strong, positive year for you all round. Aside from this partnership, you also got engaged recently. How does it feel to be affianced? 
[Laughs] It really doesn't feel very different. It feels like a continuation of our relationship. We're really close, as we've always been, and we're each other's best friends. While we've received a lot of congratulations and praise, we've wanted to keep most of it to ourself. We've never wanted to be overly public and sometimes that privacy is necessary. Relationships in the entertainment industry, when you're too out there and share too much, become difficult. 
It's very rare to hear that a 'celebrity couple' wants to keep their relationship so private. Does it make a difference with the press? 
Even with our privacy, we've seen articles written about us that were not true completely. Someone from a magazine we won't name actually phoned me and asked "So I heard you've broken up!" And Katlego laughed. The journalist asked "Who's that?" And I replied "Its him. We're together and nothing's changed" The next day, an article came out claiming we'd broken up and moved out. People will do anything for news; we're not going to fuel that.
Heritage Day has come and gone. What's your view on the holiday?
I think its an important day because our generation gets lost sometimes, and we forget where we've come from. I did an interview in KZN recently where I reveled that I want to become the game changer in this industry. We should be celebrating who we are; our actual identities. People tend to confuse identity for image and instead, focus on the latter. Identity is who you really are. Your mother, our grandmother, our ancestors- those roots make up your identity. 
It feels like we've forgotten a lot; we've forgotten to be thankful when good things happen, we've forgotten where we come from. Last month I went to Cape Town and went to Robben Island. Me and my fiancé had this awesome, emotional experience, we only realized afterwards just how deep an experience that is. I think a lot of people need to have similar experiences. 
Speaking of being a game changer in the industry, would you ever consider going into singing, or acting to diversify your portfolio? 
Singing?! Stop Right there! I cannot sing. I have a wonderful audience and I'm not going to take advantage of that by trying to sing! There are a lot of talented singers out there and me trying to emulate that will be an insult to them. Acting on the other hand, is a realistic ambition. I've done a few cameos on The Wild, Sex Tips 4 Girls  and several other things. I'd love a movie; My dream role would be alongside Angelina Jolie, I think she's such an awesome actress and she's grown over the years. I'd also love to be alongside Charlize Theron, obviously. 
While we're on the topic of dream roles; who would be your dream interviewer, and dream interviewee? 
Oprah. For both. No mistake about it. I'd like to ask her a lot of stuff but I'd also like her to interview me. 
Lastly, is it not weird being on the other end of the mic? Being interviewed by us as opposed to interviewing people? 
I get nervous for every single interview I do, trust me. But I'll never get used to it. It's so nerve wrecking! It's not easy when the tables are turned, I get traumatized! 
We at ZAlebs would like to thank the wonderful Lerato Kganyago for giving us the chance to interview her, and hope it wasn't too traumatizing! We would also like to wish her the best of luck in her ventures as Ambassador for Always Platinum!