Lira is one of the nation's biggest artists and one of Africa's most beloved performers. Her transcendent voice is recognizable to almost anybody on the continent and she has rightly earned plaudits as one of South Africa's greatest musical exports. We spent the week chatting to Lira in Part 1 of our interview with her. We're back again with Part 2 of our in-depth interview with the Afro Pop song bird. Let's find out what she has in store for future performances!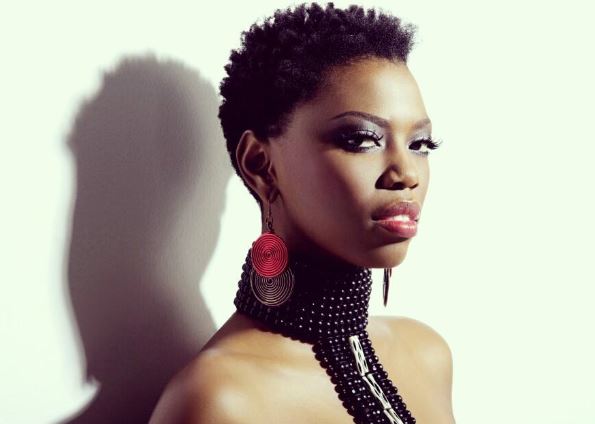 There's an African documentary that you feature in called "Straight Up," where you mention how some nations are condescending towards our intelligence as Africans. Can you pin-point one event that really made you realise that? 
It really is just the most random of things. Once this lady asked me if I'd heard the term 'foster-children' or they'd ask me if I know how an escalator or elevator works and in my head I'm thinking "Child please".  Even the questions that I get in interviews baffle me at times.I was on some radio station and the presenter said to me:
"You do realise that black girls of a darker skin tone have more challenges than the lighter skin toned girls and once more you're coming here with your natural hair…."
Besides being perplexed by his statement I replied and simply by telling him that this is who I am, this is what I am.  I'm not hiding behind anything. So abroad there are still issues of self-acceptance and the world's measurement of what is considered beautiful is still very distorted. For me, however, that's exactly what I represent, I am what I am and I'm bold enough to just allow myself to be that.  Obviously all of these other things will enhance my perceived beauty, but it isn't real and I told the radio presenter it is a risk I am willing to take.  It amazes me how fickle body image is overseas and you wouldn't think that would be the case, considering the fact that they've been emancipated much longer than we Africans. In some ways, sure they've made strides, but that comment just really shocked me especially coming from a black radio presenter.
However, in other interviews that I have, people are charmed by my natural look and that becomes a positive standing point for the interview.  It's funny how when you're in your all natural state, especially with your hair, you're always being told to "Clean yourself up" so what we are naturally is unclean?  And you can just see that, that's just a foreign ideal of what beauty is.  So I challenge those foreign ideals and it gives me a sense of purpose which I'm extremely proud of, this is exactly who I am and this is exactly what I'm destined to do.
ZAlebs is quite excited about the Delicious Festival kicking off this coming month, any surprise performances from your side, can we expect collaboration with jamiroquai?
[Laughs]  You know I try! And we'll just remain trying hey [Laughs]
Staying on the Delicious Festival topic are you also a foodie?
I love my food! I also love fine dining; six course meals and French cuisine just does it for me.  The whole culinary experience with good company and good wine is one of my favourite things to do and I absolutely enjoy my pasta with lots of vegetables and I find that, that's the one thing I've been eating a lot lately. I also have a very adventurous palate I'll eat any and everything.  I've often said that the two things I'll miss about being on Earth is the taste of food and warmth. The warmth of either the sun or a warm house- just any kind of warmth really.  I remember going to the Obama inauguration earlier on in the year and with regards to the weather it was just the most awful experience I've ever gone through.  I don't understand how people would put themselves through such weather but then again they've adapted to it. I just couldn't wrap my head around it, it wasn't a pleasant experience.
This week we celebrated Heritage Day your comments on people complaining about the holiday name being changed to National Braai Day?
Can't we all just get along? The Afrikaaners heritage is having a braai, for us its wearing our traditional attire does it really matter what we name the holiday because ultimately at the end of the day we are celebrating the same thing.  Sometimes I think we really like to get offended when there's nothing to offend in the first place, let's just relax and enjoy the beautiful diversity that our country is.