Comedian Loyiso Gola has just returned to the country from New York where he had attended the International Emmy Awards, his show Late Night News with Loyiso  which plays on e.tv was nominated in the comedy category.
Now that he's back home, it's back to comedic business, especially with running of his new show State of The Nation Address set to kick off this December.
Siphelele Buthelezi interviewed Loyiso to find out about his experience at the Emmy Awards and to find out what we can expect from  The State of The Nation Address.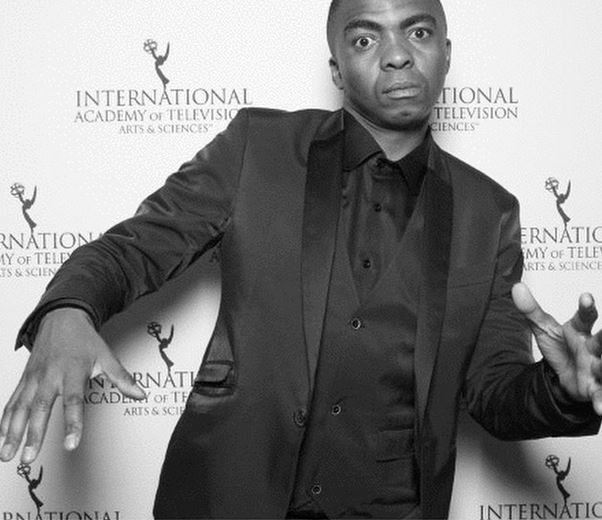 Hi Loyiso and welcome to ZAlebs, Firstly I would like to know do you read entertainment stories on our website ?
Yeah sometimes, I usually compare coverage of stories. It's usually fun and light reads. 
Congratulations for being nominated once again at the International Emmy Awards, although you did not win for the 2nd time. I'm sure you are still happy for the nomination, or were you disappointed?
I was disappointed, yes for about an hour after our name was not read. But the evening is so busy that you do get distracted. On the night I was booked for gigs around New York. I went to the red carpet and then waited for my category to be announced and left to do a gig in Chelsea and another one on 78th then came back to the ceremony. 
Next year would you wish to be nominated again?
I will take all the acknowledgement I can get, but it is an incredible feeling to be recognized by the academy of TV sciences.  
What else did you get up to while you were in New York?
I don't really shop much when I was there, it's the 4th time I have been in New York this year. I went to Madison Square Garden to watch the Knicks game, I'm a huge basketball fan. I also watched a lot of theatre plays and partied a bit.
LNN has a tongue-in-cheek angle to it, especially when it comes to politicians, are you on good terms with SA politicians?
Yes I am on very good terms with politicians, in fact when I bump into them on the street they embrace me and are very encouraging. I don't know why people would think they would hate me. 
What can people expect from your upcoming show The State of the Nation Address?
Well the show is a recap of everything that happened in South Africa in the last year including things like the Oscar Pistorious trial etc. It covers everything from the current political situation to how far South Africa has come as a country. I touch on race, culture and everything current. Make sure to go check it out on Tuesday 2nd December at the Joburg Theatre.  
What is your view about the state of comedy in SA, are we there yet (Top performances)?
We have some world class comedians but the problem is not what South Africans can do but how they view themselves. South Africans have low self-esteem. 
Do you write your own jokes or you sometimes "buy" jokes from upcoming comedians?
I haven't bought jokes in years now. I write everything myself. 
What else do you do other than comedy? 
Nothing but comedy.