When the name Lunga Shabalala is mentioned, what usually follows is the noise of women screeching with excitement; the ladies absolutely adore this fine specimen of a man. However, with his numerous gigs on television one should know by now that Lunga is more than just a pretty face with the body of a Greek-God.
Not only have we seen Lunga do his thing on Selimathunzi but he's also gearing up for a new presenter gig on SABC 3 for a show titled Man Cave alongside another alpha male, Janez Vermeiren. Oh goodness, ladies are we going to be able to handle such hotness in one go?  Let us also remember that both men are already taken, with girlfriend models like K.Naomi and Juliana Vasconcelos; let's be honest, we never had the chance anyway.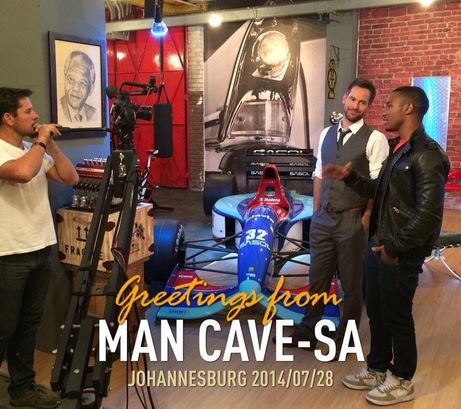 ZAlebs caught up with Lunga to find out more about this new upcoming show called Man Cave.
Lunga, lead us through the Man Cave show it sounds very interesting?
The title of the show basically explains everything that involves a man's world. It's a show about two alpha males (Janez and I). Viewers will get to see us go through thirteen challenges in thirteen weeks, as we take them through a journey of our own experiences. Each episode takes you on an epic adventure where we compete for an ultimate prize. The show will cover aspirational stories on local heroes, naughty profiles with beautiful girls and a lot more.
Beautiful girls you say, hmm interesting so when will it debut on TV? 
The first episode will air on the 6th of August 2014 at 20:00 on SABC 3.
And what about Selimathunzi, will you be continuing to be part of the show? 
Yes, I will.
As a presenter you tend to spend most of your time with the crew members, how has your relationship been like with the Man Cave crew?
I've been very fortunate to have had some of the greatest crew-members ever, and our cameraman is by far one of the best. We have a really good relationship, and he gets me, my strengths and my weaknesses.
You are featured in this month's issue of Mens Health alongside your beautiful girlfriend Naomi. What made both of you to do the shoot as you've been known to keep your relationship private? 
There was no reason why we shouldn't do it. It felt like the right time to do it, the shoot was all about healthy living and having fun whilst living healthily.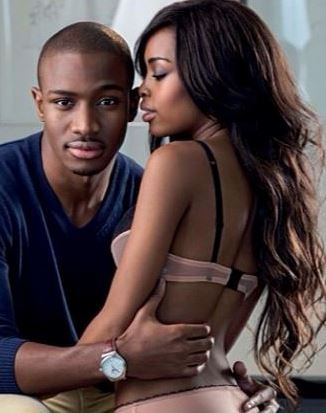 ​You seem to be thriving in your modelling career, what's the secret?
 I actually haven't been modelling as much as I used to because my TV work just took off and I had to prioritise and shift my focus. But as far as modelling is concerned, there's nothing better than having a healthy lifestyle, going to the gym consistently, and just taking care of yourself in general and that includes your skin. When modelling jobs come, I have to discuss it with my agency and management.
How many times do you exercise in a week?
Not less than five days a week.
Can you also share your healthy routine that might also help our audience who wants to have your body?
I don't really have a strict routine that I stick to, I just exercise. It's all about consistency.
Journalist Siphelele Buthelezi is fascinated with Le good life, enjoys SA and international entertainment and fashion.