Oscar night is always a grandiose and glamorous affair, but  the "who wore what" that took place on the red carpet of this year's 87th Academy Awards was even more spectacular. While we celebrate "Best Actor," "Best Supporting…" and "Best Picture" a title that's always up for grabs is "Best Dressed". More often than not, the heat of the competition on the red carpet outside the show is more sizzling than what happens after the doors close.
Since the immeasurable rise of girl-power began gaining prominence, the red carpet has become an iconic little place to show off exactly who you are and precisely what you're made of. Long gone are the days of sleek black gowns and white gloves. It's now all about making a statement. A bold, bright, my-never-ending-legs-are-looking-marvelous-with-this-thigh-high-slit statement.
Who wore what at The 2015 Oscars
1. Emma Stone
Emma Stone wore a dress in the shade of chartreuse, which complemented her skin flawlessly. She only adorned jewellery on her arms, drawing attention to her gorgeous face and orange lipstick, which is a 2015 must-have.
2. Nicole Kidman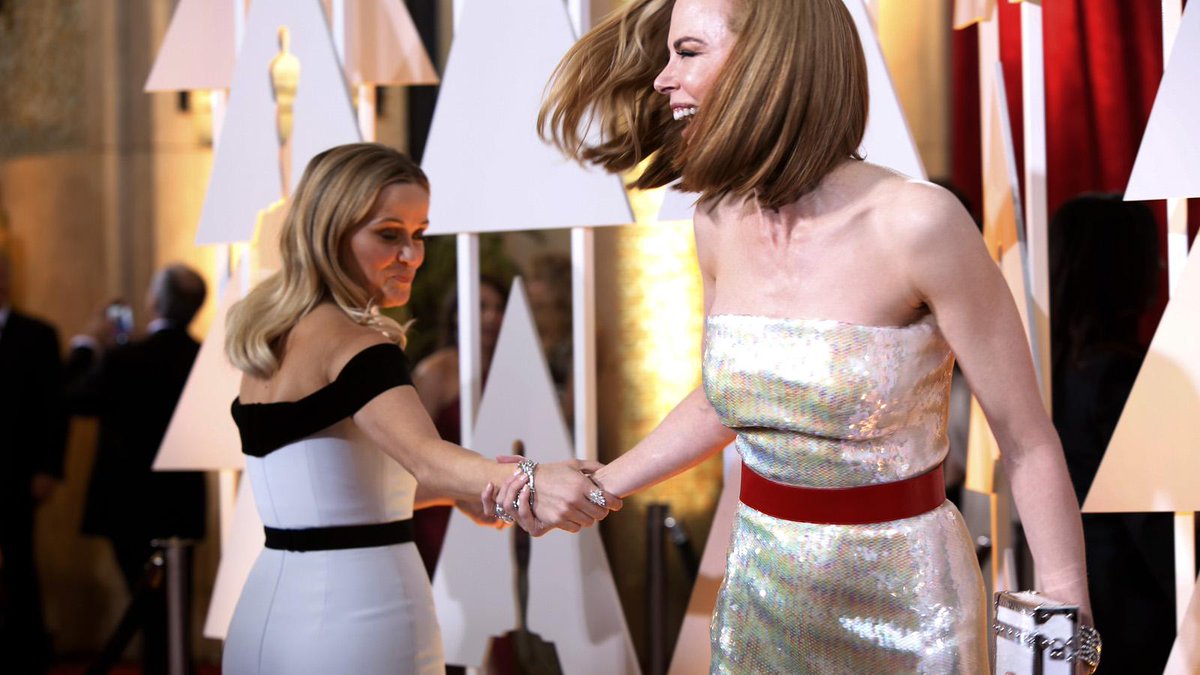 Flying the Louis Vuitton name high this year was Nicole Kidman, who paired an elegant buttery gown with a fierce red belt. She kept her accessorising to a minimum and pulled off an effortlessly classy look. Her pop of colour was just what the night needed, and as usual, she kept up with the latest fashion forwards. That's Reese Witherspoon next to her, by the way.
ALSO SEE: I've got a full recap of the Oscars, including who won what as well as which film names, directors and scores you can memorise to impress your friends!
3. Rosamund Pike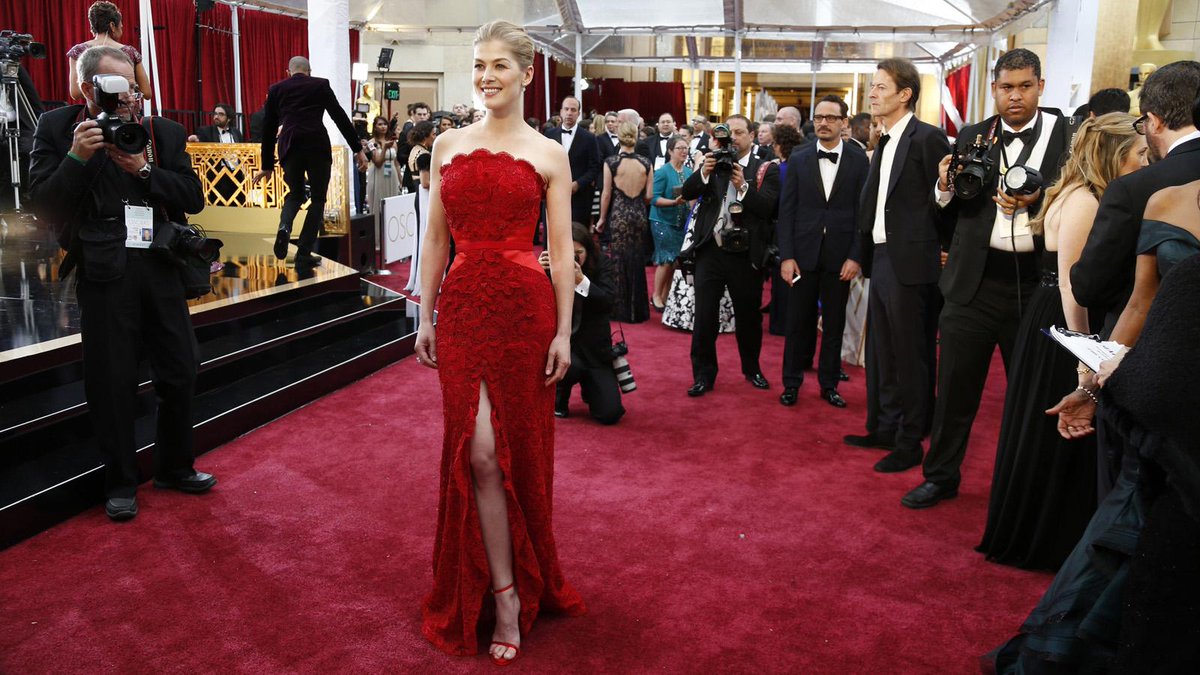 We almost forgot that Gone Girl nominee, Rosamund Pike, recently had a baby. Wearing a sultry red piece from Givenchy, she transitioned from mom to glam queen in no time, sparking envy from many onlookers.
4. Lupita Nyong'o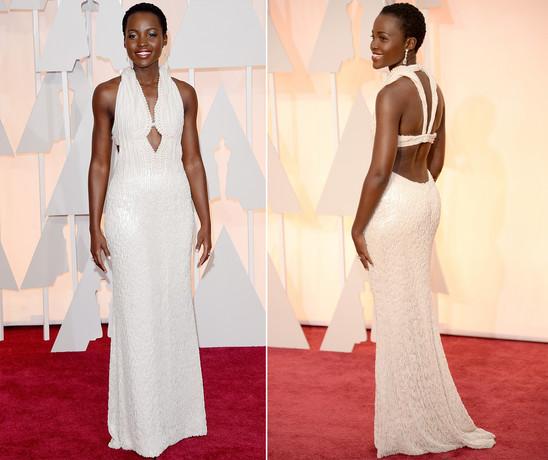 Last year's Best Actress Winner, Lupita Nyong'o, brought a slight taste of tradition to the table with her Calvin Klein ensemble. The pearl shade glistened against her skin, making her one of the evening's favourite looks.
5. Giuliana Rancic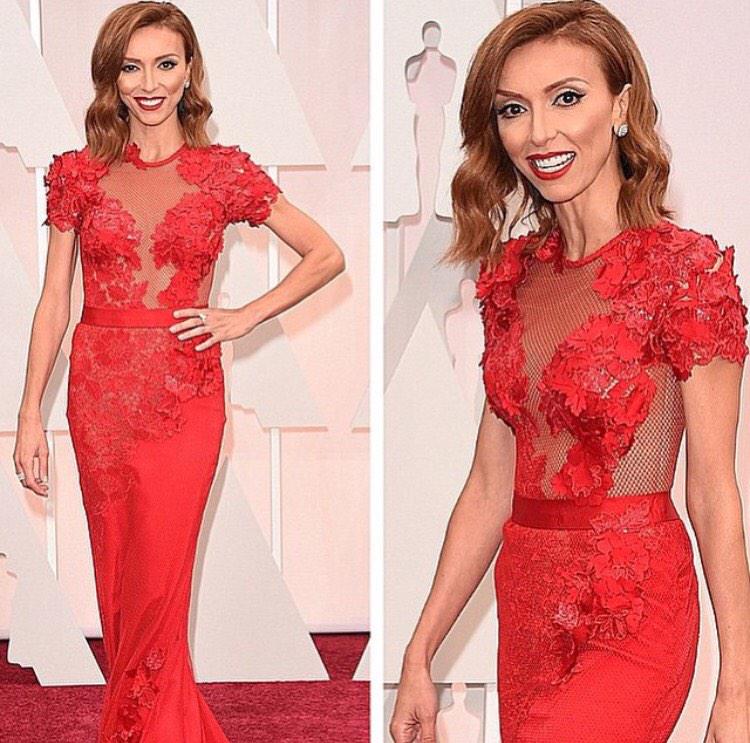 Despite the hours and hours that were spent in make-up chairs, with hot machines grabbing at hair, everyone looked simply dazzling. Even E! News host, Giuliana Rancic, dropped jaws in a Mireille Dagher dress, proving that it wasn't just the nominees who aimed to wow.
6. And the winner is... Dakota Johnson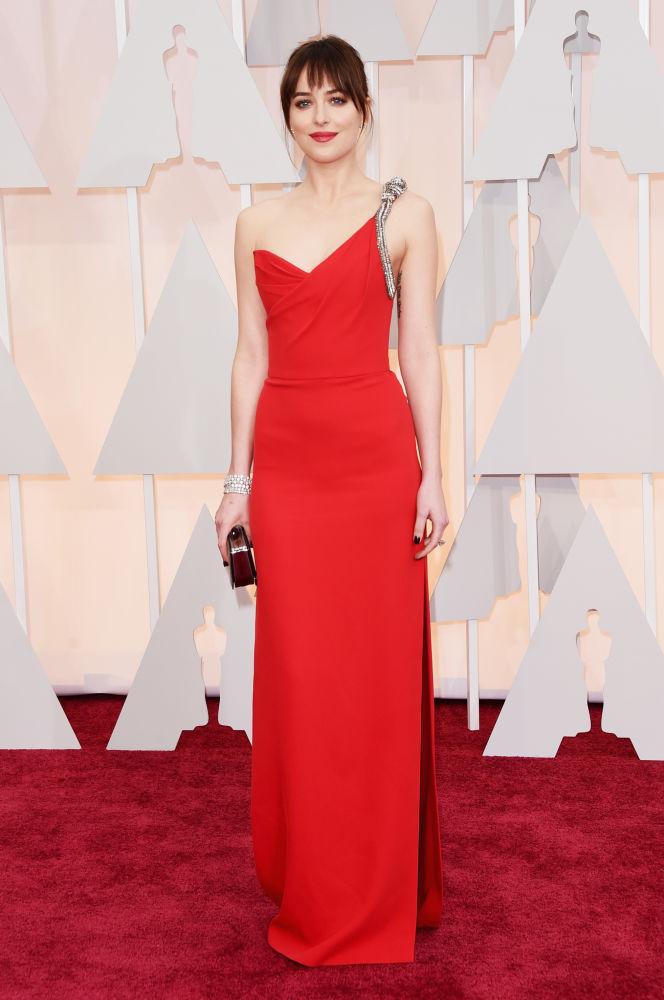 However, the award had to be won and the glamour girl of the night was 50 Shades of Grey's Dakota Johnson (Oh by the way, I reviewed the 50 Shades of Grey soundtrack a few days ago!) Dakota rocked up in a breezy and flowing Saint Laurent dress, Johnson looked relaxed, yet chic, pulling off a hard-to-come-by look in today's high-end world of demanding fashion. Like many others, her dress was also an attractive siren-red, proving that this well-tested colour is a definite triumph.
Where to find Chiraag Maharaj, the blogger behind this article 
Chiraag Maharaj is a law student by day, and a crime-fighting superhero vigilante by night. She's a ZAlebs Street Blogger in between- you can read the articles she's written for ZAlebs here and you can follow her blog here.